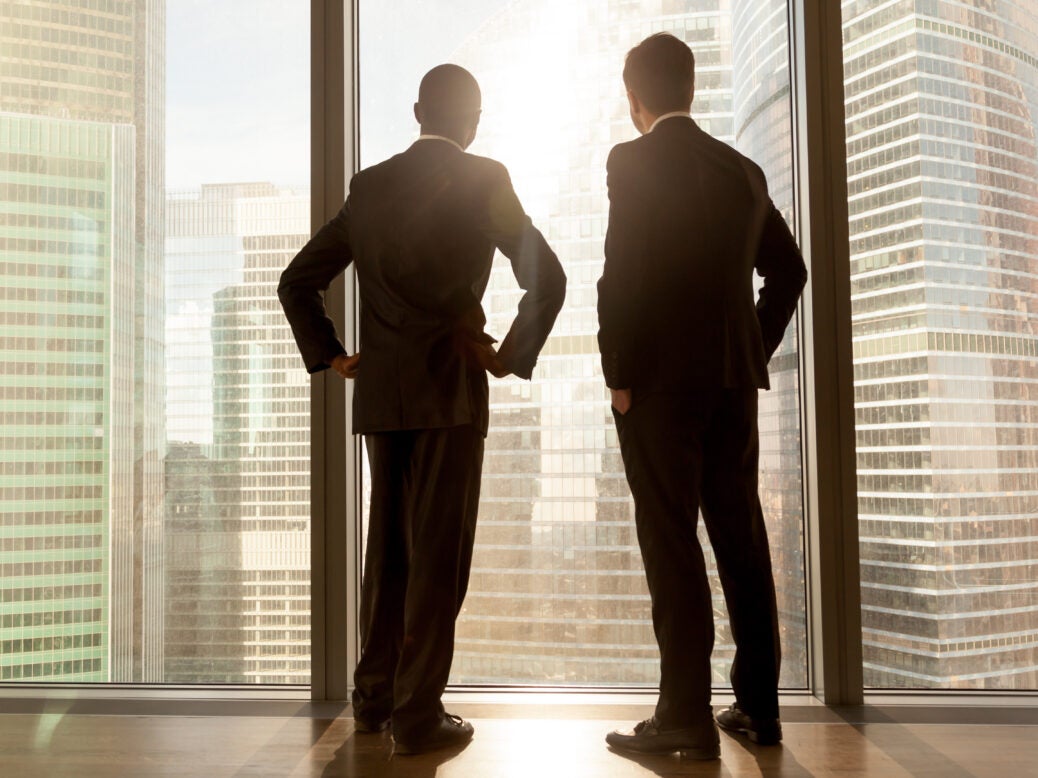 As Spear's celebrates its 15th anniversary, leading entrepreneurs, economists, philanthropists and advisers consider some fundamental questions
Where do we go from here? Ideas about wealth and wealthy people will doubtless evolve further over time, but what will drive that evolution? If shifting conversations and behaviours around wealth hint at the direction of travel, what can – or should – wealthy people and their advisers do to respond to them?
ANNASTASIA SEEBOHM
CEO of the Brilliant Minds Foundation and former global CEO of luxury concierge service Quintessentially
We are witnessing a wheel of change with a growing raft of disruptors. In recent times the crypto industry has flourished on a global scale, providing extraordinary returns and creating as many as 100,000 bitcoin millionaires alone. The behaviour patterns of this new class of millionaire are yet to unfold. The fintech sector and art world are also experiencing substantial changes, potentially generating new millionaires. We must remain hopeful that global issues resonate and cause these people to support worthwhile initiatives. I feel everyone should try and play a role in creating a better future for all.
ANDY COULSON
Former News of the World editor and Downing Street communications director, now founder of PR advisory firm Coulson Partners
Like the Victorian industrialist philanthropists of two centuries ago – Rowntree, Peabody, Cadbury, Carnegie, Tate – we'll see wealthy people in the future drive huge innovation. As our more activist, discerning and socially aware younger generations grow up, there'll be an even greater expectation that those with wealth must make positive change – not just through charity, but in business and for our planet. The resources they control and the partnerships they can catalyse between different sectors and geographies mean the wealthy of the future will face demands to deliver progress for us all. However one might view the Bezos/Musk rocket race, it has undoubtedly accelerated the accessibility of space beyond state-sponsored endeavours.
But aspiring philanthropists beware. Just as we are now seeing a 21st-century lens – and rear-view mirror judgement – applied to historic wealth creation, wealth generators of the future will be subjected to even greater scrutiny. It will matter more not just how you spend your money, but how you made it. And to be on the right side of that judgement before wealth is achieved requires you to see round corners. The heated debate won't be about whether your statue is taken down, but whether it should ever be put up in the first place.
CHARLOTTE RANSOM
CEO of Netwealth and former Goldman Sachs partner
The origin of wealth is ever-evolving. If we think back in time, wealth was principally the preserve of powerful families who had amassed fortunes over the centuries and continued to dominate in terms of their roles and responsibilities in society. More recently, there has been a dramatic change in terms of who else has been able to create extraordinary wealth, whether entrepreneurs or employees across technology, finance, real estate and other fast growing industries. This has meant that while there are still significant financial imbalances across society, the middle class has expanded enormously and wealth generation is not only acceptable, but also recognised as driving change that is now so integral to our way of life, such as the hyper-growth technology businesses we all increasingly rely on.
In the future, fortunes will continue to be made and lost, and some aspects of wealth management will remain quite consistent. There will always be a need, for example, to plan for the retirement years or to consider inheritance and wealth transfer; however, among many other things, technological advances have helped raise awareness and allowed for much improved access to information. I suspect that those who generate wealth in the future will be more caring, with greater interest in addressing societal imbalances and increased focus on environmental and socially responsible investing, as well as philanthropy. We already see these newer strands in overall wealth planning, in particular with respect to addressing different philosophies when clients plan for cross-generational wealth transfer. I believe wealth will be considered in a more rounded fashion, intertwined with a focus on long term health – mental and physical – and with stronger links to helping the overall greater good than in the past.
JOHN O'CONNELL
Chief executive of the TaxPayers' Alliance
As we look towards 2022, we see the clarion calls for higher taxes grow ever louder. Campaigners push for new levies like a so-called 'wealth tax', designed to punish those that have worked hard, saved smart or done well. Yet as our research has shown – and many taxpayers will know first-hand – we are already being hammered by the highest sustained tax burden in 70 years. Government can't bully its way to economic growth, and unleashing the investment we desperately need will ultimately require lower and simpler taxes to unlock wealth, jobs and prosperity for the whole country.
Image: Shutterstock