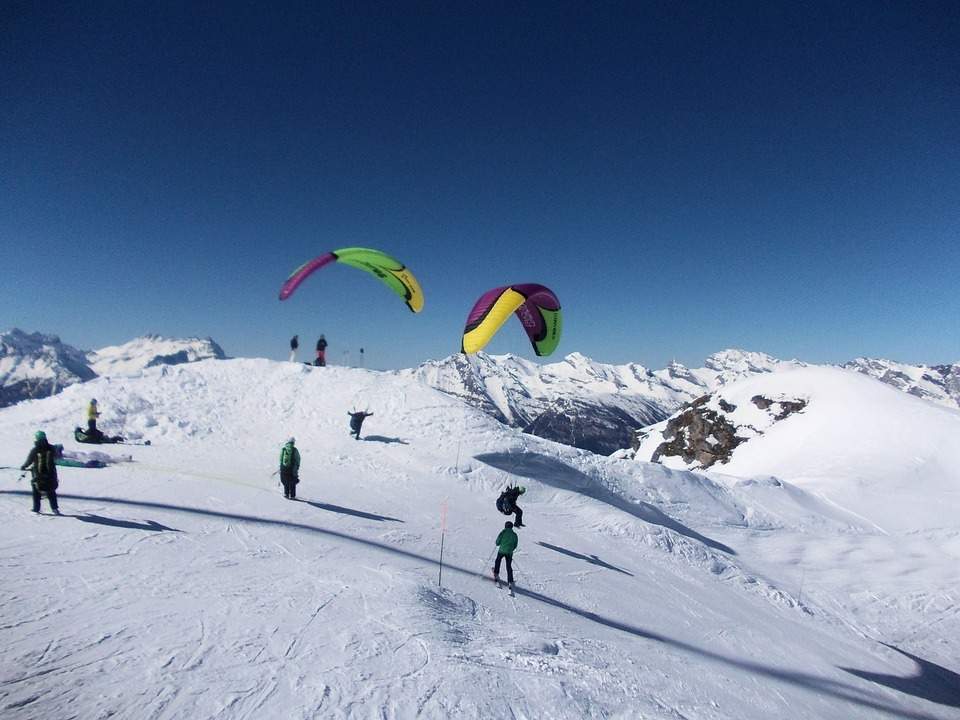 With the use of a private plane, a weekend hop to Verbier can be enjoyed to the absolute max, writes Simon Kelton
The wheels of our Pilatus single-engine turboprop skip down Sion's frosty runway with an excited squeal – suitably so, as we have just landed in Switzerland for a weekend skiing in Verbier.
Just 1.5 hours from Farnborough or Denham, this trip has no stressful check-in, jostling security queues or overhead bin battles. After parking outside the departure terminal and enjoying a cappuccino with our pilot, we simply sauntered to our plane.
Settling into oversize leather armchairs, we toasted our take off with glasses of Bollinger poured by our hosts, Bella Sella, owner of ALS Ski and Jonathan Clough, Jetfly Aviation's UK sales director.
Jetfly offers fractional ownership of the Pilatus PC-12, making direct trips to resorts like Verbier possible not just for the seriously rich but now for the comfortably well off too.
Our transfer is an easy 40 minutes to Chalet Nyumba, where we are greeted by the staff with oysters and more champagne. Named after the Swahili for 'home', Chalet Nyumba combines the warmth of a real family home with roaring log fires and cosy fur blankets with five star extras.
There are stunning views, seven double bedrooms, cinema, pool, sauna, hot tub and spa. The food is equally spectacular with chefs trained in Michelin-starred restaurants like Le Gavroche and Launceston Place. Our equipment is delivered and fitted in chalet by Mountain Air, which allows guests to pre-order their rental gear online.
With only two days, we need a guide as knowledgeable as Bella. A fully certified ski instructor in the British, French and Swiss systems, Bella is a pocket rocket of bubbly blond exuberance – on and off the piste. A decade long resident of Verbier, she knows every run and everyone.
Our first stop is Mont Fort (3,300m) with its jaw-dropping views of Mont Blanc and the Matterhorn. When conditions are right, you can ski all the way down to Le Chable, a thigh-burning 2,500 metres.
We decide to tackle Verbier's most notorious itinerary, Tortin, a huge face of fearsomely large moguls, where a fall at the top can lead to a bone-jarring rollercoaster ride.
Our reward for survival is lunch at Le Carrefour, which specialises in classic rösti dishes. We're not surprised to find Sir Richard Branson entertaining a group beside us. After detoxing in the sauna, a refreshing dip in the pool invigorates us for the evening's entertainment. Dinner is at Chez Dany, which we reach by snowcat.
Set in a pretty hamlet, Chez Dany serves Swiss favourites alongside dishes like chicken and olive tagine, but any thoughts of post-prandial relaxation are quickly forgotten as Bella presents us with toboggans. Hurtling down through trees at breakneck speed in the dark proves just the adrenaline rush we need to prepare us for Verbier's nightlife.
We start at Le Farinet, a renowned party venue run by Scotty with regular guests including James Blunt, Bear Grylls, Ed Sheeran, Pixie Lott and Lawrence Dallaglio, then on to Étoile Rouge and The Farm.
A late night in the hot tub leads to a subdued Sunday morning but Bella has a plan. We take the gondola up to meet Mike and Stuart Belbas, of Verbier Summits, the premier paragliding school in the area. A short, heart-pounding flight gets us going.
Antoine Blaizeau from Powder Extreme joins us to tackle Mont Gelé. The summit provides a view of all four Vallées as well as multiple steep, adrenaline-packed descents. We celebrate ours with another bottle of champagne. Next morning it's time for the short hop home. With an hour's time difference, you can easily be back for breakfast.
This piece is from the latest edition of Spear's magazine, out now. Click here to buy and subscribe
Read more