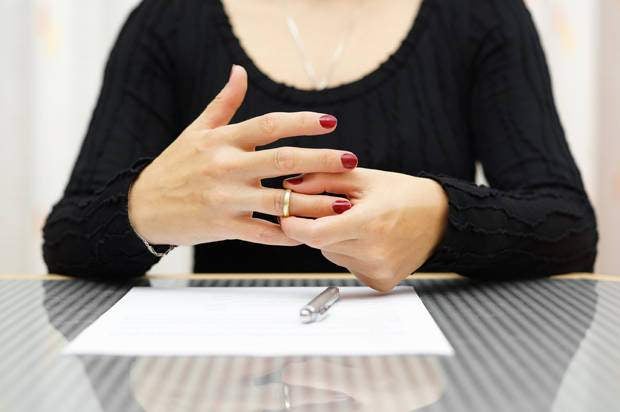 The recent case of a millionaire heiress has raised interesting questions about whether wider family wealth will lessen wives' divorce pots, write Harriet Errington and Katie O'Callaghan
The extent to which a couple's wider family should become embroiled in their divorce proceedings was called into question last month.
Millionaire heiress, Hayat Alireza and her former City banker husband, Hossam Radwan, have been battling out the terms of their divorce settlement in the Court of Appeal after their 14 year marriage.
One of the main issues facing the court is the extent to which the wife should be expected to rely upon the generosity of her father, who had historically supported her during the parties' marriage and afterwards, for example paying her legal fees (amounting to £1.2 million) as well as a generous monthly allowance.
The husband argued that the extraordinary wealth of his former father-in-law was a critical factor that should be taken into account. Mr Radwan's lawyers claimed that whilst he is wealthy in his own right, he is 'much much poorer' than his ex-wife's family and should not therefore be expected to pay the wife the sum sought by her for a new house. He argued that the reality is that her father will continue to support her financially for the remainder of her life; either by way of gifts or inheritance on his death. Under Saudi law it is believed that Ms Alireza will receive one fifth of her father's estimated £500 million fortune and would thus become 'a multi-millionaire in her own right'.
In contrast, the wife's lawyers argued that it was unfair for her father to be expected to provide for his daughter and that the wife had an entitlement to wealth independent from her family as a result of her long marriage.
As is widely known, London is renowned for being the 'divorce capital of the world' due to its generous pay-outs to the financially weaker party (often the wife). This is primarily due to the court's starting point of equality when dividing up the family silver. However, the court maintains the power to move away from a 50/50 split if one party has other financial resources or significant inheritance prospects. The extent to which these factors will be taken into account will turn on the facts of each individual case. For example In this case the court will certainly have scrutinised the level of financial support that Ms Alireza received from her family during the marriage, the prospect of such support continuing, what other assets were available for division and the likelihood of substantial inheritance being received in the near future.
In this day and age many parents help their offspring for example to get onto the property ladder or to help with their grandchildren's school fees. It is therefore not unusual for the wider family wealth of a party to divorce proceedings to be considered as a factor, particularly if that wealth is substantial. Furthermore, if the financial assistance has been regular and the family have come to be dependent on it, it will be difficult to persuade a court that this will come to an end simply as a result of the marriage breakdown. However, the extreme wealth of the wife's father in this case is likely to set it apart from many cases.
The best way to seek to protect wider family assets is to ensure such funds are kept entirely separate from the marital pot and are not mingled with the family finances. Pre-nuptial agreements provide an additional layer of protection. However, even taking these steps does not guarantee that family wealth will not be invaded to meet the needs of a spouse following a divorce.
Harriet Errington and Katie O'Callaghan are senior associates in the family team at Boodle Hatfield, the law firm. Visit www.boodlehatfield.com
Recently
Inside Roman Abramovich's divorce pot
Could the Tini Owens' case reform divorce?