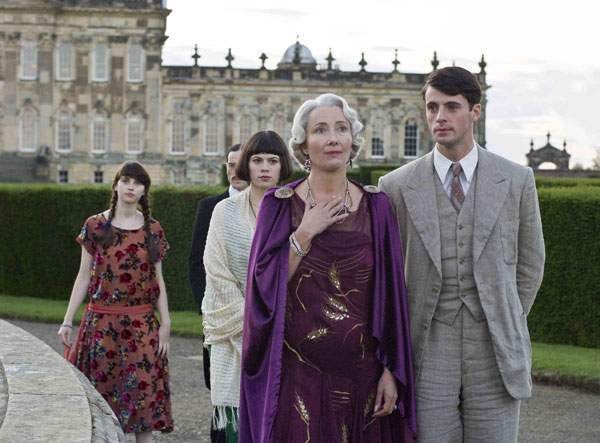 William Cash on Yahooism, the revival of country homes and overvalued private rooms
Our cover, by Adam Dant, celebrates the 300th anniversary of the English home¬coming (5 December 1715) of Lemuel Gulliver after sixteen years' travels abroad, living among the loutish Yahoos and the upright Houyhnhnms. His revulsion at the 'Yahooish' behaviour of his fellow Londoners is such that he prefers to end his days in the company of his virtuous Houyhnhnm-like horses. When he arrives back in London, he finds our capital a crucible of every 'human vice, folly and shuckster's sales patter', says Dant.
Swift's essential message in Gulliver's Travels endures today, suggests our Jerwood Prize-winning cover artist, who was the 2015 official general election artist. 'Despite their slippery practices, emotional frailty and mutable morals, the Yahoos — we Londoners — create and contribute far more to the complex and messy fulfilment of existence than do the grey and joyless Houyhnhnms, with their intellectual clarity, harmonious political structure and no doubt opaque bank¬ing system. My cover is a celebration of 300 years of the chaotic and essentially human/Yahoo funfair spirit triumphing over a monotonous cavalcade of dogma, stable ideology and whinnying complaint.'
Evelyn Waugh liked to describe the English country house as our nation's greatest contribution to Western civilisation. But it nearly didn't survive as an art form. Another little-noticed anniversary in 2015 was the 40th of the 'Destruction of the Country House, 1875-1975' exhibition at the Victoria & Albert Museum. The show is a rare example of how an art exhibition can change the political mood.
Following the V&A show, public and government appetite for saving our great heritage improved. But it wasn't until the 1980s, with the TV adaptation of Brideshead Revisited, combined with the 'Treasure Houses of Britain' exhibition at the National Gallery in Washington, opened with a gala ball attended by the Prince and Princess of Wales, that the idea of the English country house was reborn and fêted again.
The real reason the anniversary of the V&A exhibition was all but ignored is the country house is going through something of a cultural and financial revival. This is not because of nostalgia but because recent governments have given many generous (some would say far too generous) tax advantages to the owners of Britain's landed estates.
Perhaps that is why so many today are not actually owned by decaying aristos but by tycoons such as Sir James Dyson, hedgies, entrepreneurs and the financial classes who have noticed that land prices have rocketed by a factor of four in the last decade. Moreover, buying a trophy estate allows you to pass on the estate with zero inheritance tax. The 'rollover' tax advantages of selling land to developers and using the capital to buy more land has also been noted by family offices, wealth managers, bankers and hedgies.
That is why the stands at the Historic Houses Association AGM in November (sponsored by Savills) resembled a tax and trust trade fair. Investing in land is the new 'offshore' and it is the one tax loophole — along with the paltry stamp duty paid on land acquisition — that I don't expect George Osborne to change any time soon.
This is the last issue edited by Josh Spero and we wish him well after more than five years at the helm. The way Josh got his foot through the Spear's door is worthy of note, as it serves as an example of how career fortune favours the bold. Around eight years ago, I was at a very late after-party in the Gloucestershire countryside after a celebration of the sculpture garden at Sudeley Castle. It must have been 3am and I was eyeing up the 'sofa surfing' opportunities as I had written off any chance of getting back to my hotel seventeen miles away, when Josh offered me a lift.
His job interview was unusual, not the least as it took place (before the financial crisis) in perhaps the most expensive restaurant I have ever been to. It was an unlikely base¬ment dive under a railway bridge off the Farringdon Road. Josh had been asked to review a 'taster' menu with fine wine priced at £1,000 per head, and he invited me to join him. His review was among his first pieces for Spear's.
For £1,000 a head, the food was awful. I always thought that would be the worst-value restaurant experience of my life — that is, until I had a social nightmare recently after being invited to dinner with my wife by a wealthy socialite heiress in the private room at the Chiltern Firehouse.
A new column appearing in the magazine in 2016 is going to be called The Private Room, featuring our food odyssey around the chicest and best private rooms. But the Chiltern Firehouse (whose actual restaurant looked chic, although I never saw menu) wasn't so much a private room as a garden annexe with an Ikea-style table and plastic garden chairs. Still, our hostess was paying — so we all thought — as a £125 bottle of Chablis started to circulate. My wife felt ill after trying the crab roll starter from the £85-a-head set menu that our hostess had forgotten to mention. We left before the main course. I got a bill in the morning by email for £300.
What we will be making clear in our first Private Room feature is that if you invite guests to a private room, order the wine and choose the food, then you are paying. At the opening of Robin Birley's chic and buzzing new City bar, Club 20, I asked Robin, the doyen of London's moneyed clubland, what his view was on 'hosts' who pass the bill on to their guests. 'They don't have any choice in my club,' he said. 'In a private room, you are the host.'