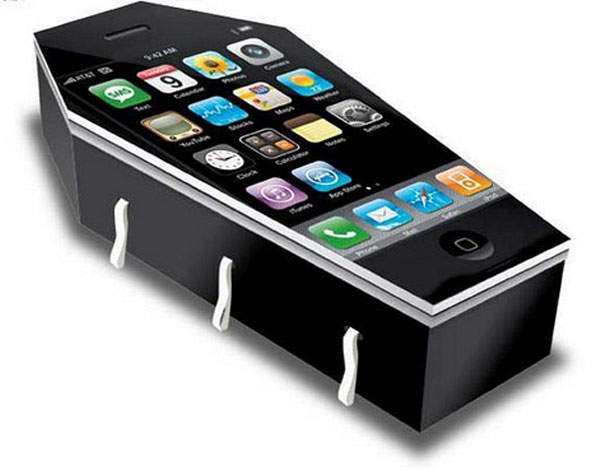 One of the challenges faced by legal jurisdictions worldwide in the 21st century is keeping up with the continuing advances of technology. In Australia, there have recently been some particularly interesting outcomes in the area of wills and estates where well-established legal principles were applied by the courts involving new technologies. An example of this was the Supreme Court of Queensland's decision to uphold a will that had been saved on to a person's mobile phone (also known as a handphone, handy phone or keitai, depending on where you are).
A will, of course, allows a person to spell out their testamentary intentions — that is, how they want their assets distributed upon their death. In Australia, there are strict requirements as to how a will may be created. Generally speaking, the will must be in writing and signed by the testator (and at least two witnesses all in each other's presence).
Australian laws recognise, however, that there are times when it is impractical or impossible to meet those strict requirements.
In most jurisdictions in Australia, the court has the power to waive the requirements if there is a document which states a person's testamentary intentions (commonly referred to as an 'informal will') and the court is satisfied that the person intended the document to form the person's will. In determining whether an informal will should be deemed valid, the courts in Australia may consider the circumstances in which it was executed (if applicable) and evidence of the person's testamentary intentions.
The 2013 Australian case of Re: Yu involved the use of an iPhone to store a will. A gentleman was alone and clearly suffering a deep personal crisis. Using his iPhone, he tapped into the Notes application some farewell notes to family and friends. He then tapped in what was stated to be his final will. He took his own life shortly afterwards.
The gentleman's 'iWill' was soon located on his iPhone. As he owned property in Australia at the time of his death, a determination was needed from a court as to whether the iWill was valid. The gentleman's brother therefore made an application to the Supreme Court of Queensland.
The court first considered the issue of whether the iWill was a 'document'. Under Australian law, a document can include any disc, tape or other article from which images or writings are capable of being produced. The iWill therefore satisfied this requirement.
On the second issue, the court was satisfied that the iWill set out the gentleman's testamentary intentions as it read like any normal will, dealt with the whole of his property and was created at a time when the gentleman was clearly contemplating his death.
The third issue to consider was whether the gentleman intended the iWill to be legally operative. The court considered evidence produced by police who investigated the death and in particular noted that the iWill was created just after the gentleman had tapped out a number of final farewell notes.
Also taking into account the language used in the iWill, the court was satisfied that the gentleman intended it to be operative. The court therefore held that the iWill was a valid will.
In recent times, other forms of electronic media have been used to create valid wills. In 2012 an Australian court held that a will saved as an electronic Word file on a laptop was valid. In 2013, another Australian court upheld a will that had been recorded by a person using a webcam.
In light of recent Australian decisions, it is not unforeseeable that Australian courts in years to come could uphold wills created on other forms of electronic media such as SMS (text message), email or even social networks such as Twitter or Facebook.
People's worldwide usage of technology will of course continue to increase, and laws across the globe will continue to be challenged in ways which may not have been originally envisaged.
HNWs who own assets across a number of countries will particularly need to pay close attention as to how this might affect their estate upon their death.In Asia, the laws vary widely regarding the creation of wills, although very few countries appear to allow for the creation of electronic wills. (One which does is China, which permits the creation of wills by sound recording.)
There is no doubt in the Asia region that our day-to-day usage and dependence on technology will continue to increase and that the laws will be in an endless struggle to keep up. We are seeing development in the area of wills. However, when it comes to preparing your own will, one is advised to put the iPhone away and seek legal advice to ensure your interests are protected.
Charlie Young is a senior associate at Bennett & Philp Lawyers in Brisbane, practising in wills and estate
litigation.
Article written with the assistance of Yvonne O'Byrne