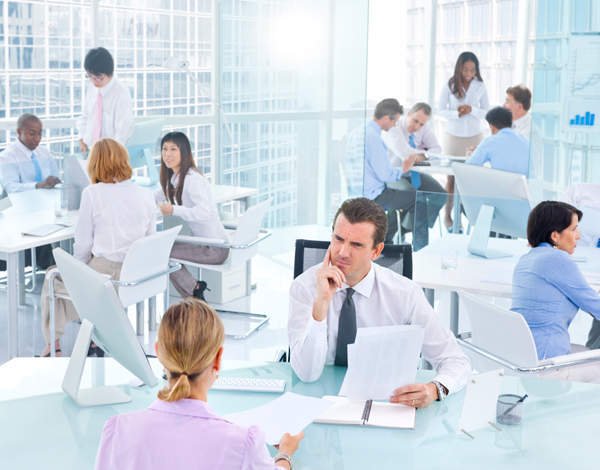 Traditionally, many HNWs have drawn on a variety of providers for disparate services – law firms for legal advice, accountants for tax and so on. Many have also used banks, most commonly for investment management or advisory services. Like the dinosaurs, however, this approach will not survive.
While banks, law firms and accountants will always remain an important part of the private client ecosystem, the same service from a dedicated family office will typically be more thorough and personal, benefitting from an understanding of how all the pieces in a family's jigsaw puzzle fit together.
Much of the private client industry remains product focused – incentivised to push the latest offerings at the same time as looking after clients best interests. This conflict has resulted in clients increasingly looking for institutions that will always be on their side of the fence; a buffer between them and these service providers that can guide them through the maze.
Hence the rise of the multi-family office model: where the broad range of services needed by individuals and families across different aspects of their life are brought together under one roof. This should ideally encompass legal advice, the set-up and management of structures, investment advisory, consolidated reporting and fiduciary services as a minimum. Of critical importance is the integration of these services – given the increased complexity of today's world, it is crucial the different areas talk to one another.
The modern HNW wants to be closer to their wealth, business and investments than ever before. There is a distinct newfound scepticism over fees and performance. HNWs now expect much higher levels of transparency and, for example, are very cautious of structured products.
We see a trend of HNWs reassessing traditional private equity funds, instead opting for larger co-investments or participation on a deal-by-deal basis. And while HNW investors have not yet made a significant move out of active investments, they could soon follow the route of institutional investors towards passives.
A multi-family office with a wide berth of services – and the ability to act entirely in client interests – is best placed to negotiate fees, navigate this complex and shifting environment without conflicting incentives and generally help HNWs get the best for their money.
This new impetus towards transparency also introduces a need for consolidated reporting. Again, multi-family offices are ideally placed to mediate between disparate service providers all over the world that communicate in idiosyncratic ways. The modern family office needs to be able to take this data, standardise it, and present clients with a clear-yet-detailed 'big picture' of their affairs.
A word to the wise, however: while many in the industry have begun to adopt the 'multi-family office' label, it has also been pounced upon by high-end wealth management firms that are unable to provide the many auxiliary services required to truly support a family's all-encompassing requirements: HNWs would do well to ignore the label itself and to rather interrogate the range of services being offered.
Greg Harris is a senior investment manager at Maitland, who operate a 'one-firm' model to create a complete solution for HNW families