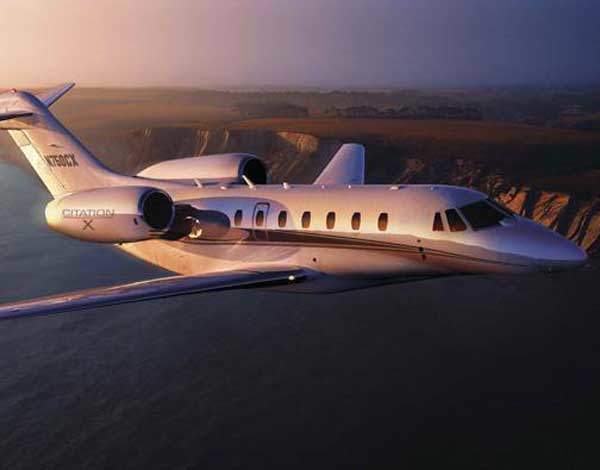 As the economy seems to be improving, the fortunes of the private air travel industry also look to be taking off. Despite being hit hard by the recession, private air travel is returning to strength – but increasingly to the benefit of companies which rent planes or offer flights rather those which sell private jets.
Last year, there were 672 global orders for private jets – almost half the 1,315 in 2008. Embarrassments like the executives of America's big three auto makers flying their corporate jets down to Washington to ask Capitol Hill for a $25 billion handout in 2008 damaged the private aviation industry.
However, at last week's Las Vegas Business Jet show industry leaders were confident sales were about to bounce back, citing the upturn in traditional markets twinned with globalisation and the rise in numbers of ultra high net worth individuals in developing economies.
Ernest Edwards, president of the executive aviation market division at Brazilian aerospace conglomerate Embraer, identified the need to absorb new markets. Speaking to AFP he said: 'Asia, the Middle East and Russia are examples of regions where the demand for private aviation is growing.'
In the West, this is taking the form of renting planes, not buying. Air Partner, based out of London Gatwick, has seen growth in chartered flights across all three of its specialised sectors (commercial, private and cargo) with 22 per cent increase in private jet revenues and an underlying profit of 47 per cent in the year to 31 July 2013.
Providing for clients such as HM The Queen, Air Partner has utilised the growing market with innovations such as a freight calculator app that allows you to view and select your cargo bird of choice, as well as recently launching a 'JetCard'. The JetCard scheme claims to offer 25 or more hours of flight time on new-generation private jets at lower prices than those offered by similar schemes.
Mark Briffa, CEO of Air Partner said, 'While the commercial jet division is growing and cargo remains strong, we are especially pleased with the success of the private jet division. This is partly due to a 35 per cent growth in sales and renewals of the company's JetCard.'
On such growth Briffa is clearly bullish: 'Air Partner has just sold its first $1 million card to a US corporate client. … Recent events endorse our efforts and provide greater impulsion to our business activities while demonstrating the increased appetite for jet charter for business and personal travel in the UK and around the world.'
If the recession did damage sales of private jets it hasn't dimmed the need for smart thinking to create new markets and keep the prospect of private air travel aloft – good news for rock stars and motor CEO alike.