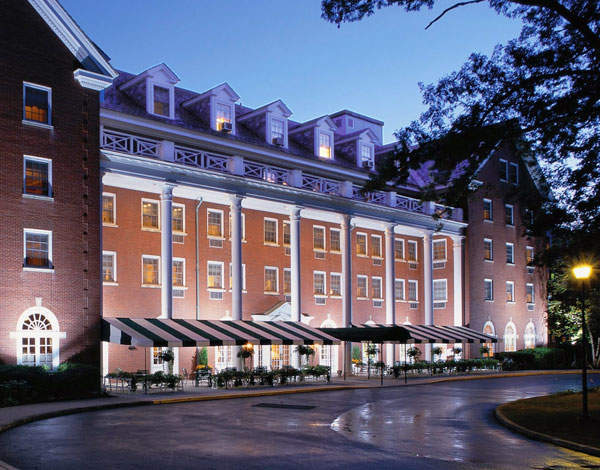 The first thing that struck me when I heard about Divorce Hotel was that it was a great idea: a weekend away from kids, work and the stresses and strains heaped on a marriage these days could certainly rekindle a marriage. The second thing that struck me was that I had got this completely wrong: Divorce Hotel is for those set on divorcing to work out terms in a calm and peaceful environment.
Divorce Hotel is the brainchild of Jim Halfens. The concept started in the Netherlands and his plan is to spread it internationally. The idea is for a couple to get together over the course of a weekend possibly at a hotel and negotiate the terms of their divorce.
It is in fact mediation – using mediators provided by Divorce Hotel. The mediation can take place anywhere you choose but by going to a hotel for a weekend break where you can relax and focus on the mediation and bringing an end to your marriage in a constructive way is an option.
What has been grabbing the headlines in recent weeks is that a hotel in upstate New York, the Gideon Putnam Resort and Spa in Sarasota Springs (pictured top) is now offering these divorce weekends (alongside weddings, hen parties and romantic breaks).
I am all for mediation. It may be that it is a good idea to go away and spend a weekend so that you can work together on 'conscious uncoupling'. Divorce Hotel is billed as being a way not only to sort out the financial terms of your divorce and to come away on the Sunday evening with all of the papers drafted to start the divorce court process on Monday, but so that you can find a new beginning and start in life.
Jim Halfens states that his personal mission is to make divorce less complicated, less painful, more positive and cost effective and to avoid the fighting and animosity that comes with court. These are sound sentiments in theory – but in a weekend? I am not sure that is sensible at all. I would advise extreme caution.
What about if the finances are quite complicated or if there are jurisdictional issues? There may need to be valuations or tax advice obtained before you start deciding who gets what or it could be a costly mistake if one of the couple gets landed with capital gains tax that they didn't anticipate or a property they thought was worth more than it is.
As a divorce lawyer with many years' experience I know that although people often say they want to get things done quickly, allowing a bit of time to pass so that they can see how they feel and to think about what they really want is no bad thing. It takes time to come to terms with the fact that a family home may need to be sold. It takes time to decide what should happen with assets that may have been built up over decades. The children need space and time to come to terms with their parents' divorce and so that mum and dad can explore how the children feel and what they want.
With mediation it is important to have independent legal advice preferably before and during the process. I am not sure how that could happen in practice over the course of the weekend but it seems that provision of legal advice is not something that Divorce Hotel will do.
Divorce Hotel is the Las Vegas for the quickie divorce. The cynic in me feels it's a commercial gimmick – another sad example of the 'throw-away' society we are living in. I don't think the concept will catch on or take off in any meaningful way here. I like to think that the process of divorce deserves a bit more gravitas.
But if it does catch on here I hope that couples who embark on it will spend a lovely weekend at a spa hotel and be helped to communicate better, reconnect and find romance again rather than come away with divorce paperwork to lodge in court on Monday morning.
Sarah Duckworth is a family lawyer and partner at Mundays LLP, a leading independent law firm in Cobham Surrey