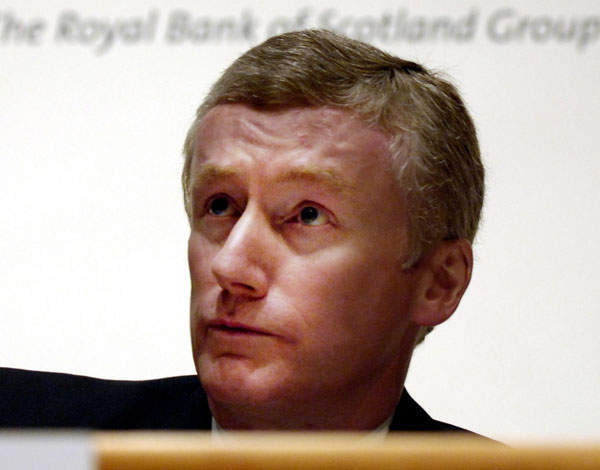 Author: by Stephen Hill
One of the seven deadly sins is greed, and another is gluttony. The directors of HBOS are guilty of both, according to regulators the FCA, who are forever behind the curve. The greed was of the usual variety: 'bankers' fixing LIBOR rates, and mis-selling of Payment Protection Insurance, the selling by branch staff of questionable products like Critical Illness Cover and Share ISAs and whatever else they could stuff down their customers' throats. That was the gluttony bit – eating their customers' lunch.
This bonus structure operated from 2010-12, and was very profitable for staff who met 90 per cent of their quotas, such as managers in Birmingham and lowly Peterborough, who were earning over £25,000 per quarter, and in total £20 million per annum. Staff who missed their targets, however, saw their earnings drop – typically from £33,706 to £25,927 and then on down to £18,189, before being given the sack.
Read more on asset management and finance from Spear's
I know the appalling pressure applied by Lloyds on staff: a woman in my village, who had worked for Lloyds in Andover for many years, was moved to Hungerford and told to sell products that she complained were not in the clients' best interests. She refused to sell them, missed her quotas and was sacked.
Lloyds was not the only bank to be carrying out these aggressive sales tactics, or possible thefts: HSBC and RBS, among others, were hard at it too, but it was Lloyds which received the first fine, for £28 million. Why did the FCA publish its report before Christmas and issue its fine in the days of goodwill to all men?
Surely, this was a report and fine to be issued in the New Year, when the cold winds of January are a-blowin', and people are more focused once again on the sins of the past. But that's a minor issue of timing: the real issue is that fining a corporation is at the expense of the shareholders, who were an innocent party. Why weren't the directors fined personally?
The directors of all the City banks, and most Wall Street banks, have got off scot-free in all the shenanigans, but they personally benefited from these various forms of actual theft, in the form of peer-elected increased bonuses, salary increases, increased pension top-ups and increased share options.
Either they didn't know what was happening, in which case they shouldn't have been paid anything; or they did know and either didn't stop it, or resign; or they knowingly encouraged it, and therefore knowingly benefited. In any case, it is the directors who should pay, not the mismanaged, misdirected company.
So, why is the bank being made to pay for the thefts and excesses of those who were appointed to manage it? Shareholders should now ask: what are the new directors of the bank doing to recoup the fine from all those who knowingly took advantage of it and whose actions incurred it? Why aren't former chairman Sir Victor Blank and US CEO Eric Daniels being sued and brought to account for their actions?
The only 'bankers' who have suffered in any way have been Barclays' Diamond, who lost his job, and RBS's Sir Fred the Shred Goodwin, who lost his job and his title. They kept all the money they had 'earned'.
What's wrong with the system here? Answer, the law as usual is in a pathetic mess: HMG has focused on regulation which has manifestly failed and not redefined the law and its penalties.
But there is a potential solution. Start with the Theft Act of 1933, which is so useless it has never been used, as it was out of date before it even hit the statute book.
Then a private citizen established something called a Wallersteiner vs Moir No 2 Order: this enabled Mr Moir to sue the predatory Wallersteiner on behalf of the company, Hartley Baird, as Moir was seeking restitution for the company's benefit from Wallersteiner.
Why isn't such an order now sought by shareholders for restitution to these banks? Such questions as I have asked need answers – not regulators shooting at the wrong target and fining the innocent.