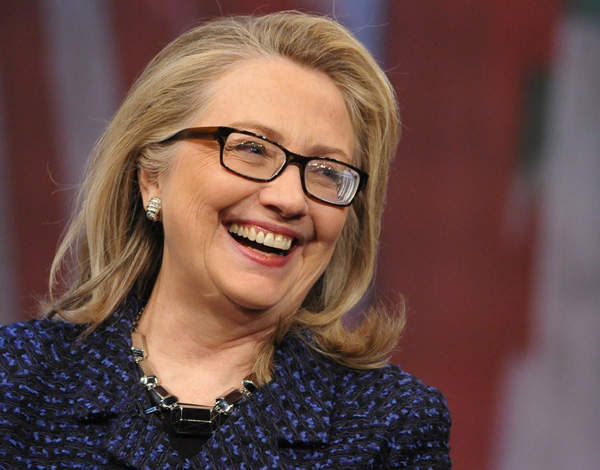 The president doesn't do economics (a bad thing) any more than he doesn't do new foreign invasions (a good thing); that's about it, to show for two presidential terms – plus costly Obamacare. Talk about a lame duck president – more like a dead dodo.
Obama is becoming deeply unpopular, at the same rate as the Tea Party right wing element of the Republican Party. Their stand-off that led to the government shutdown was a curse on both their houses. The issue returns in mid-January, by which time the total debt will have gone from $16.7 to $17.4 trillion in just three months – a spit in the bucket for some, but not for the Tea Party.
How will the Obama presidency play-out? In a word, disastrously. The stand-off on Capitol Hill will continue to the bitter end, as the Tea Party poisons the rhetoric by not backing off on expenditure cuts, any more than the president will relent on the need to raise taxes to fund Obamacare and the deficit.
Read more on America's debt crisis by Stephen Hill
And the Tea Party now has two potential leaders locking horns themselves and distracting from any view of the national interest – namely that some taxes must rise and many cost programmes need to be cut. That, and some political stability on the Hill, and then the multinationals might start investing again in America.
That's not about to happen yet, however, as the mid-term elections next year will be the next big battleground. The Republicans are 31 seats ahead now in the House of Representatives, so Obama must swing sixteen seats. Meanwhile the Tea Party's two aspirants for the presidency, Senator Rand Paul (Kentucky) and Senator Ted Cruz (Texas), are pulling everything they can, including the furniture and each other, to the right.
Neither of them looks like a president: Paul looks like an amiable OE toff, but with Richard III-like tendencies and goals within, while Cruz is too militaristic in mind if not action. They're both running around Iowa, appealing to the evangelicals with their born-again credentials – God help us!
More stand-offs and more shutdowns loom, while Hilary and Bill are out of the firing-line and working to their goal, as she aspires to be the first woman president and he runs his eye around the intern pool. Neither of these outcomes is obviously desirable, but the smart money is on Hilary as a shoo-in, as all she's got to do is keep a tight hold on Bill's zipper until she gets to the inauguration… and Bill can smile once again and do what Bill does best, like balancing the budget.
If for any reason Hilary Clinton (pictured above) doesn't run, the Democratic leader is likely to be Chris 'Pufferface' Christie (New Jersey governor), who did well in the aftermath of Hurricane Sandy last year. He is obese, energetic, aggressive and gets things done. Will women outside of Noo Joisey, though, vote for him? He, like the two leading Republicans, just doesn't look like presidential material. We are looking at a nation which is may be on course to becoming, without Hilary, a political zombie-zone.
The most likely scenario facing an incoming president, however, is a federal budget out of control, rampant real inflation not publicly admitted to, rising debt and debt-rating issues, high unemployment and stagnant growth. The economic outcome, however, will be completely unpredictable, based on the trends building up out-of-control on Obama's so-called watch, which all point in the general direction of stagflation. Try fixing that with the Unaffordable Healthcare Act.