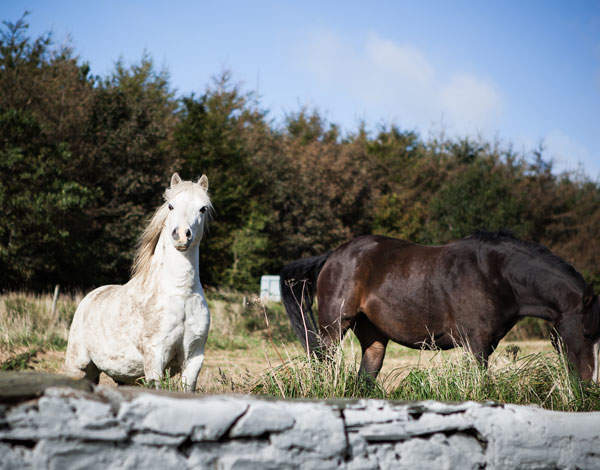 'I would say to Vince Cable and David Cameron (and I have met them) we're part of the solution, not the perceived problem, because the benefit we provide to the UK is as a vessel for international investment into the UK,' says John Spellman, the Isle of Man's director of financial services. 'We're demonstrating that we're a good friend to the UK.'
Keen to create a haven for entrepreneurs rather than tax avoiders, over a coffee in the City Spellman rigorously illustrates 'promotional opportunities' for the Isle of Man. Since beginning his work for the Manx government in 2012, he's become a business ambassador pushing 'Vision 2020', a coherent effort to depart from the image of tax-haven backwater and emphasise the legitimate use of a tax system as simple as it is generous (no capital gains tax, no inheritance tax and a maximum income tax of 20 per cent, limited to £120,000 pa).
Read more on tax and trust from Spear's
Business appears to be booming, continuing a 30-year period of uninterrupted growth. Spellman lists of a number of Manx companies defining their respective fields such as Micro Gaming in online gambling. 'We also have a major high-tech engineering sector: components for oil and gas platforms, ejector seats for fighter aircraft.
The camera lenses that were used for the Mars landing were designed and manufactured on the Isle of Man.' He also mentions Strix, who have an 80 per cent global market share when it comes to kettle and rice boiler filaments.
Read more on tax avoidance from Spear's
These businesses sit perfectly under the new Manx mantra: 'Where you can.' 'I can tell you from a personal point of view, I employed 300 people within the Isle of Man, I employed 3,000 within the UK. The interaction I had with the [Manx] government and the regulators was poles apart from the experience I had in the UK, [Man] was much, much easier and much more responsive to business needs.'
Spellman says new businesses can get a licence within three months and government grants covering up to 40 per cent of their first year capital spend, claiming government write-offs are in the 'low percentages'. He also claims he can get you a meeting with the chief minister on the day you arrive on the island.
Read more on the Isle of Man from Spear's
But not everyone takes as rosy a view. 'The question, then,' says Alex Cobham, research fellow at the Centre for Global Development, 'is not whether the Isle of Man is a "tax haven" but whether it is a secrecy jurisdiction. In the most recent Financial Secrecy Index, the Isle of Man has a secrecy score of 67 per cent – the same score as Guernsey, and better than Jersey's 75, but substantially worse than the UK's secrecy score of 40.'
Spellman sees 'freedom to flourish' rather than secrecy, defending the right to refuse beneficial ownership registers: 'The Isle of Man is dead against that as a concept: say you owned a building that had animal testing in – you could be targeted by other people. If your pension fund is in a trust, people know how much you're retiring with. On the darker side of life we could see richer people or politicians kidnapped – it's a major, major impact for HNWs. I know one guy – if his identity as the owner of his company was on the public register, he couldn't travel.'
It's clear no one could accuse the Manx approach of not being security focused, though accusations of hysteria and paranoia may gain more attention.
The Isle of Man now has friends in high places who agree with Spellman's portrayal. Last year David Cameron told the House of Commons that 'the Isle of Man can no longer be seen as a tax haven' with some accuracy: the Isle of Man has signed up to FATCA, committed to the G5 tax deal and now has a UK information-sharing arrangement.
But, as Cobham points out, there are still bad smells, stemming from 'secrecy about ownership of companies, trusts or bank accounts, for example, that facilitates crimes against other jurisdictions. This can be as mundane as hiding income or profits to reduce tax paid elsewhere, or can include the more dramatic such as providing secret channels for corporate bribery, for the proceeds of crimes such as drug trafficking, or for kleptocrats' theft of state assets and so on.'
Although the Isle of Man is acting to create a register of company ownership, Cobham says it must be made public 'to allow the disinfectant of sunlight to do its job'. Sunlight has been working to certain extent with Spellman telling four people to regularise their tax position via the Manx disclosure facility.
Ultimately, events may overtake the Isle of Man's refusal to go public, says Alex Cobham: 'The continuing international pressure for ownership transparency and automatic information exchange is likely, over the next few years, to squeeze any of the island's business that is still driven by using secrecy to evade tax or to hide illicit activity elsewhere.'
Finally despite all his bullishness on what a Manx residency can offer, Spellman admits he can't compete with the Caymans for weather but does champion an isle of extreme sports and gentry pursuits such as golf, equine sport and motor racing. As well as this, 159 super yachts and 668 private aircraft are already registered to the island, and with an average of two aircraft being registered a week and a further 36 super yachts to be delivered to the Isle of Man.
The shipping tonnage registered to the Isle of Man has recently outstripped that of Germany, meaning that regardless of whether these vessels ever see Douglas Harbour, the financial lures for businesses and individuals haven't jaded.