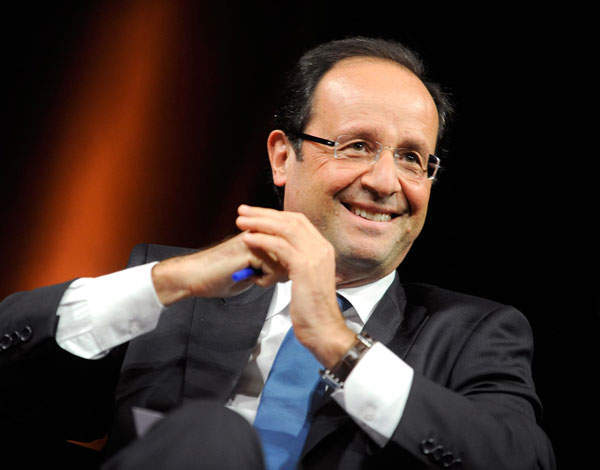 WAR ON WEALTH
An emerging international trend is taking shape across politics, law, financial institutions and regulatory cultures that poses challenging circumstances for HNWs, especially foreign residents and politically exposed persons (PEPs). It's a war on wealth — one that is poorly understood and potentially very dangerous.
In France, where the phrase 'La propriété, c'est le vol!' ('Property is theft!') was born, President François Hollande tried (and failed) to introduce a 75 per cent income tax, while in the UK many see a tax rate creeping north of 57 per cent. Since the 2008 financial crisis, a wide variety of nations from the US to Germany to China have tightened the screws on top earners.
Economic populism is nothing new. Any time you have deepening levels of inequality, political risks are created as promises of 'redistributive policies' begin selling well at the ballot box — even though time and time again the state has proven itself incapable of taxing its way to equality. But as these interventions increase, laws are bent and sometimes broken by the state, and there becomes a group of people who are afforded fewer rights than others.
The war on wealth is based upon a negative manifestation of class warfare that has bred an aggressive new generation of regulators, prosecutors and bureaucrats who all have distinctly personal political goals in mind.
There are currently thousands of local and international criminal statutes on the books, casting an extremely wide net of criminality against almost any citizen and granting an enormous degree of discretion to the prosecutors. Individuals doing business abroad face extraordinary new liabilities under the US Foreign Corrupt Practices Act (FCPA) and the UK Bribery Act.
Trial period
When innocent people are targeted by law enforcement, the power is completely asymmetrical — even those who have done nothing wrong are pressured to plea-bargain or falsely admit guilt, which may explain why 98 per cent of criminal cases in the United States never go to trial (in those that do go to trial, there is only a 13 per cent acquittal rate). In the UK, an accused person sometimes has to wait years after cases are filed to clear their name — even when they have done nothing wrong, they are treated as guilty until proven innocent.
The over-criminalisation of our society not only hurts low-income groups charged with non-violent offences but also targets the wealthy, where the prosecutor is more likely to get into the headlines. The problem becomes even more acute when dealing with non-domiciled foreign residents, who sometimes fall under the category of PEPs.
Even when PEPs and companies want to comply with the law, there are obstacles everywhere. Compliance procedures with banks are extremely slow and wildly intrusive with regard to privacy. A successful businessperson with an impeccable record of integrity can be treated like Al Capone just because they were born in Nigeria, Kazakhstan or Indonesia, being made to wait two months to open a bank account and then watching helplessly as all their assets are frozen based on the most laughable false pretext.
My law firm has counselled entrepreneurs who have seen their companies needlessly gutted by their own lawyers, who in an act of self-preservation turn themselves into appendages of the state to work against their own clients. Even worse, we've seen courts seize property for years with little regard for the personal impact on the owners, while others have spent the majority of margin on FCPA compliance costs, leaving little motivation to run their business.
This is all possible thanks to the culture being spread by the war on wealth — we have been so eager to hand over vast powers to regulators and rapidly diminish the rights of those who stand accused, trusting in the flawless execution of the fight against graft and fraud.
There is such a tremendous distrust of the wealthy that politically ambitious prosecutors seek out opportunities for advancement rather than enforcement of the law. The victims tend to be individuals — not the behemoth banks who knowingly traded on debt and credit default swaps, not the industrial giants with decades of experience in bribery, nor the corporate quasi-state bodies that leech off subsidies.
Means to an end
The fight against corruption is important and commendable, and the drive to achieve greater income equality bears an undeniable moral truth. But the way we go about achieving these goals must be intelligent. Rights and due process must continue to be strong throughout the administration of justice. Then expanding opportunities for all, rather than depriving them from some, will put our society back on track for success.