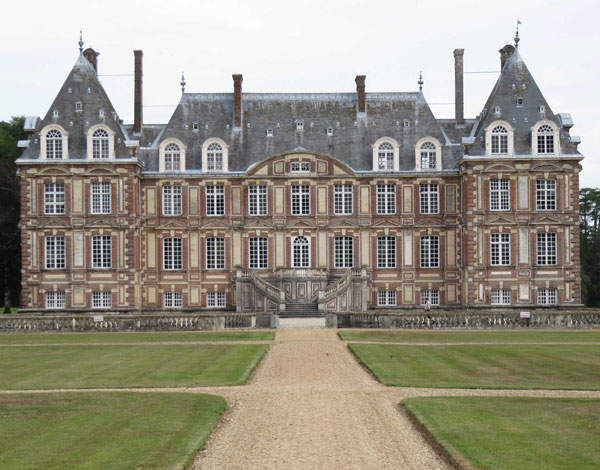 Châteaux exist to impress. While some were built as a warmongering deterrent, others were built as a statement of prestige. From Château de Miraval where Brad and Angelina recently tied the knot to Château de la Durantie where part of the Hundred Foot Journey starring Manish Dayal and Helen Mirren was filmed, such properties naturally capture the imagination.
Forteresse, grande demeure, maison de maître: the term 'château' covers a wide range of lavish properties, a market which has recently seen growing interest fuelled by stories of a collapse in their value. Prices have significantly gone down but the term 'collapse' may be far-fetched.
This movement occurred with some delay compared to the rest of the property market, but with consequences which do seem more dramatic. A 10 per cent decrease in price will always be less impressive on a €300,000 maison than on a €3,000,000 château.
This means that while acquiring a château still requires a substantial budget and a certain attitude towards old stones, you now get more for your euro.
There is no inherent difference between buying a house and buying a château in France. Your first contact is usually the estate agent, although only a few of them truly specialise in this market. The estate agent's commission, usually paid by the buyer, should be included in the budget as a percentage of the purchase price. Such cost can be high, but it is useful to bear in mind that it can be negotiated with the property price itself.
In many instances, a preliminary agreement known as a compromis is presented for signature. This agreement is a binding contract so a caveat emptor (buyer beware) attitude is of the utmost importance to ensure that your château acquisition becomes a stronghold, not a millstone.
Attention to detail before signing the compromis is of particular importance when dealing with a château because of the size of the property. There are also some specific requirements linked to its age, architecture and its consideration as a piece of French heritage. For instance, it is preferable to ensure as early as possible that repairs, refurbishment or extensions are possible or at least implement clauses protecting the buyer if, for instance, certain planning authorisations cannot be obtained.
A French notaire is instructed to carry out certain formalities and register the deed of sale. Notaires have a delegation from the French state to act on behalf of private parties but do not represent either the vendor or the buyer. It is therefore strongly advisable to appoint an independent lawyer specialised in French property before the compromis is signed.
The notaire is a tax collector and most of the fees paid by the buyer are taxes. Notaires' fees are bound to a legal tariff. As a result, the registration of the same deed by any notaire should cost the same. However, it is always preferable to ask for a quote detailing the costs, taxes and fees.
Overall, the estate agent's commission and notaire's fees can easily increase the cost of the purchase by 10 to 12 per cent.
While you can purchase an already refurbished château, many people buy them in older condition, intending to carry out a labour of love and have an influence on a piece of local French history.
Despite competition increasing in this prestigious market, it is perfectly possible to find a château (albeit in need of some repairs) at the same price of a flat in an up-and-coming area of London or a reasonably sized detached house in Greater Manchester. But in many cases, even with a price of about €500,000, the lion's share of the project costs will lie in the cost of updating the château.
There are many aspects to consider relating to extensive repairs such as planning authorisations, material costs, execution of the works and other elements which should be anticipated before you have agreed the purchase. Naturally, these old walls will need to be checked and generally a survey is advisable as early as possible. It is also an opportunity to really have an insight into the extent of how much a property can become your château. However, some say that it is the château that chooses its owner.
Since it is a sizeable investment, any cost saving is welcome and it is good to bear in mind that if the property is listed (or if you apply for a château to be listed), there are some financial advantages that can be taken into account in the form of tax credits or even subsidies depending on the importance of the property from a cultural and historical perspective.
Having acquired and restored a château, you will need sufficient funds to run it. Utilities and maintenance are an important factor to consider but the property can generate an income to cover such costs.
From a tourist attraction to a restaurant or various types of accommodation, there are many ways to create a business around such eye-catching properties, in particular as there is often a sizeable area of land which comes with them. It is also a chance to give back to the château its role as the beacon it once was for the area and be included in the local community.
Like many families who have passed the property from one generation to the next, you may wish for your château to become a respected heirloom. In that respect, French estate planning measures, such as wills, would need to be addressed to ensure that the property is transferred in a manner adapted to your wishes with an eye on the potential inheritance tax liability.
Regardless of the type or size, a château in France is a significant investment not only on purchase but also when undertaking works and for its maintenance so it is also important that both your head and your heart are set on the quest because it demands organisation and resolve to overcome some of the complications which can be encountered.
Guillaume Barlet is a London-based French lawyer (independent juriste) and consultant at Cubism Law specialising in resolving issues and anticipating cross-border matters for private individuals. Guillaume has in-depth experience in French real estate, estate planning and taxation including the acquisition and sale of French properties