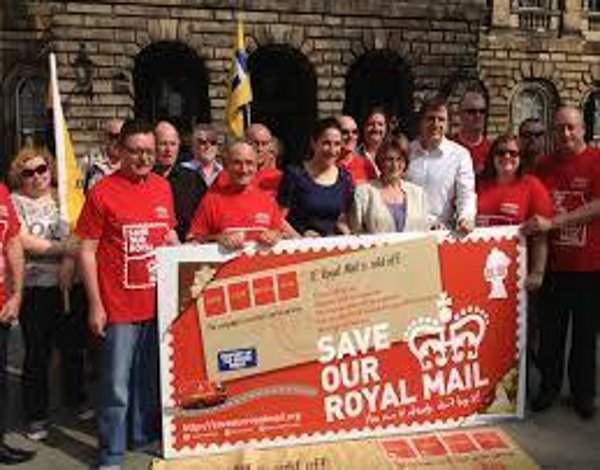 THERE WAS A particular national industry the late Margaret Thatcher never passed over to the private sector, although she did so to a whopping twenty state-controlled companies in the UK – creating the British Telecom, British Gas and the British Airways we now know. But today the government has announced that you will have your chance to get a stake in Royal Mail in a few weeks' time.
The long-suffering postal stalwart is due to move out of state control this November, according to BBC business editor Robert Peston, meaning high-net-worth individuals can finally get a piece of the parcel. Apparently the Coalition don't share the Iron Lady's distaste at selling something with 'Royal' in its name.
What's it worth?
Royal Mail has announced that 'in the absence of unforeseen circumstances' it will pay a dividend of £133 million in July 2014, saying it would have paid £200 million if the business had been listed for the whole of its financial year. Peston has said that this implies the business is worth around £3 billion.
Members of the public and institutional investors will be offered a minimum of 41 per cent of the business, Peston says, while the 150,000 staff have been promised 10 per cent, so it is removed overall from government ownership. 50 per cent of the annual profits will be handed out in dividends to investors.
+
There has been strong opposition to the float from the Communication Workers Union (CWU), which is about to ballot its members for strike action; the outcome will be announced on 3 October. A YouGov poll for the Sunday Times also showed 70 per cent of the public were opposed.
Whatever your views on the privatisation of the 500-year old UK postal service, established by Henry VIII (to deliver notes to the next wife?), the crucial issue to consider now is will Royal Mail stocks be a worthwhile investment?
How can you invest?
The minimum amount members of the public can apply for will be £750. Private investors will also be able to apply for shares by post, no less, or through stockbrokers.
However, having spoken to Royal Mail, I am told the investor's prospectus and application pack are still not yet available. Perhaps they got lost in the post?
More information is available at www.gov.uk/royalmailshares, which is also where online applications will be once the offer opens.
Should you invest?
As ever with fledgling stocks, it's impossible to know if Royal Mail will be a good investment until the price has been officially announced. However, according to Interactive Investor, if the privatisation mirrors many of the sell-offs of the 1980s, when sales were routinely priced at heavy discounts in order to encourage take-up, it may make sense to invest simply in order to turn a quick overnight profit.
II also point outs, however, that most analysts think the opportunity to 'stag' the shares – selling them off as soon as soon as the share price rises – will be smaller. Therefore, investors will need to make a more informed decision about Royal Mail's business and its potential. The obvious downside is that the internet and email have rendered many of the Royal Mail's postbags redundant.
Nonetheless, Ben Yearsley, a director of stockbrokers Charles Stanley, is positive about the organisation's potential, pointing out that due to services such as Amazon and eBay, demand for parcel deliveries is only likely to increase. If you believe that to be the case, act quickly and don't be pipped at the post.