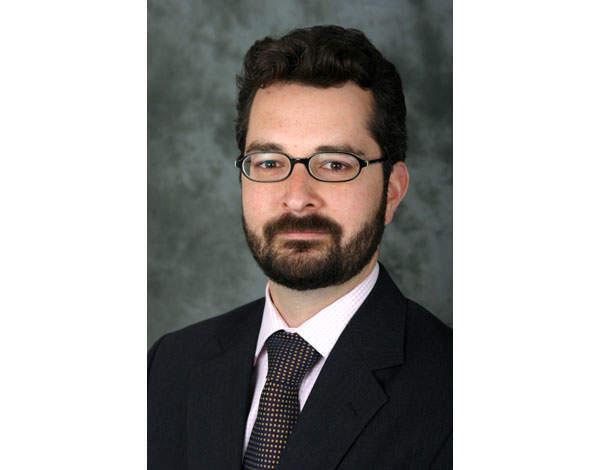 'I do see a service transformation under way in wealth management. This is an industry that is, in fact, incredibly young. By our reckoning it is less than 25 years old in its modern form where asset management and banking have been combined. As an industry we are still finding our centre of gravity.'
So says Sebastian Dovey (pictured above), founder and managing partner of Scorpio Partnership and he's in the right place to comment; since their initiation in 1998 Scorpio has provided research and insight that has allowed clients to increase assets held during recession, access billion dollar funds in emerging markets and, crucially, comprehend what different clients want to achieve with their wealth. Such a service is clearly valuable to an industry often struggling to think outside a gilded box. To date, Scorpio has surveyed over 30,000 HNW and UHNW clients alongside professional advisors.
Read more on company mergers from Spear's
Such success has seen them recently join management advisors McLagan to vanguard their research and high net worth service options. 'Scorpio Partnership is a recognised game-changer in the global wealth industry. Their continuous focus on evaluating the fundamentals of what the wealthy client needs next has inspired and improved wealth management companies worldwide,' said Peter Keuls, global head of wealth management at McLagan.
Speaking about the future, Dovey is confident Scorpio can go even further in partnership with McLagan: 'McLagan are the gold standard… They have a particular focus on evaluating the performance of the private client advisor. We will be bringing our global capabilities in understanding the needs of the clients to this. Together we are going to be developing a ground-breaking range of insight-based solutions that will provide wealth managers with the information that can help them, not just understand better the business they have today, but the business they want to have in the future.'
Read more on asset management from Spear's
Following the self imposed mantra 'what wealth needs next', Dovey is rightly proud of what Scorpio has achieved in putting the client's viewpoint first despite friction from others in the industry, describing the innovation and foresight that made Scorpio such an attractive prospect to McLagan:
'At the very beginning we were told we would fail because our idea that independently collecting the viewpoints of private [clients] was flawed… they openly questioned whether there was any value in listening to the client in the context of developing their future business. Today we have interviewed more millionaires and multi-millionaires than anyone… we have listened to more clients than most banks actually manage. It would be fair to say we have a forensic-like understanding of what wealth needs next based on this.'
Referring to the naysayers, Dovey points to the standard Scorpio has set: 'Nearly 100 per cent of them now listen to the client. For that alone, we feel satisfied. The client has a voice. The challenge is to make sure the industry acts on what they hear.'
That will be the next stage for a business that has changed the way managers and clients approach wealth. Together with McLagan the wealth management practice now has offices in New York, Stamford, Chicago, Geneva, Singapore, Hong Kong and London, and with such an endorsement they look poised to make even bigger waves.