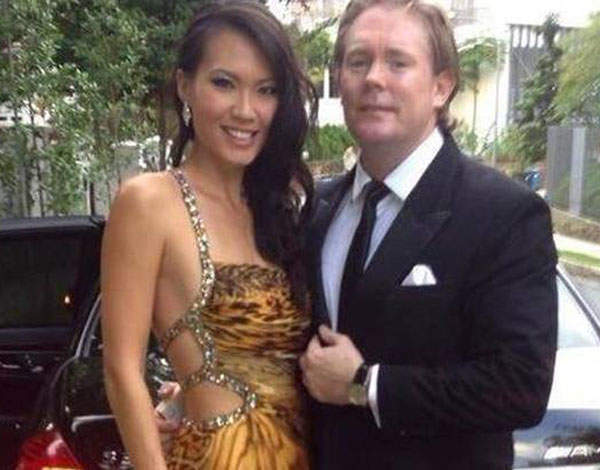 Speak to any reputation manager and they will tell you that posting offensive comments on social media can only get you in trouble sooner rather than later. And yet Anton Casey, a Singapore-based British wealth manager, did exactly so when he published a series of messages mocking 'poor' Singaporeans on Facebook last week.
The 39-year-old, who is married to former Miss Singapore Bernice Wong, first posted a picture of his five-year-old son on a train with the caption: 'Daddy, where is your car and who are all these poor people?'
He later posted another picture with the child in the family's Porsche, and wrote: 'Ahhhh reunited with my baby. Normal service can resume, once I have washed the stench of public transport off me.'
Read more on the dangers of social media from Spear's
He also called a taxi driver 'a retard' for wearing gloves in hot weather.
Casey's remarks caused uproars in Singapore and even K Shanmugam, the city state's foreign minister, intervened to say they were 'unacceptable'.
The wealth manager received death threats and had to flee to Australia during the weekend, after his firm, Crossinvest, fired him.
So what lessons can be learned? First, things spread fast on the internet – you can publish something online one afternoon and wake up the following morning to find out your comments have made the headlines.
Secondly, once something is posted online, it's in the public domain – it doesn't matter if you only shared it with your Facebook friends or not: anybody can take a screenshot of the page and make it available to everybody else.
And thirdly, if what you are about to write can be seen as arrogant or racist, just don't write anything at all.