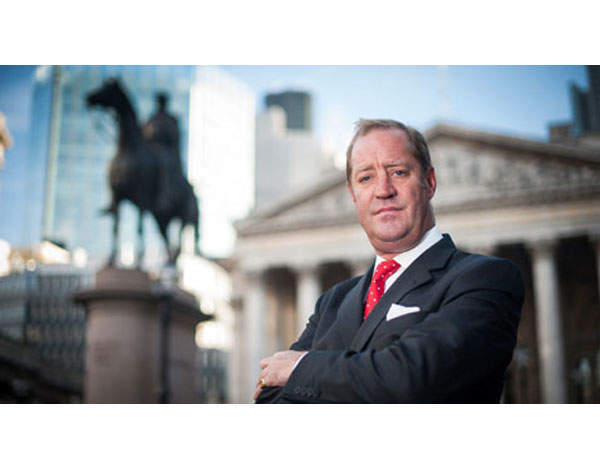 Author: by Chloe Barrow
These days, getting a decent return on savings from the bank – without exposing funds to high risk – is a hard feat indeed. This frustrating issue, coupled with the conundrum the SME sector faces obtaining a loan from the bank, equates to stunted financial and commercial growth in the country.
It therefore comes as no surprise that the government is supportive of the burgeoning peer-to-peer lending industry, which facilitates loans to SMEs and provides more attractive rates to both borrowers and lenders. However, the chancellor failed to mention peer-to-peer tax relief in the form of ISA allowances in his recent Autumn Statement, as was anticipated.
This, says Graham Wellesley of bridging lender Wellesley & Co (pictured above), who recently launched a peer-to-peer property lending arm, is largely because the government is wary of releasing millions of pounds into the peer-to-peer arena until it is officially regulated by the FCA this April. 'We're expecting it any moment, but it's a bit like a case of the chicken and the egg,' he said. 'There's been a huge drive by the government in support of P2P. Even Mervyn King spoke publicly in support of the industry.'
Read more on asset management from Spear's
The advantage of P2P for lenders is that returns are substantially higher than those offered in a bank – Wellesley & Co currently offers investors returns of up to 7 per cent compared with an average of 1.8 per cent for cash ISAs. 'Banks are charging you to hold an account – they are effectively offering customers negative rates,' says Wellesley.
While investor funds are technically not guaranteed (at least until April), there has been a low default rate among providers, according to Wellesley. For example, at Zopa and RateSetter, default rates have been 0.69 per cent since launch and 1.5 per cent at the higher-risk Funding Circle.
For borrowers, P2P provides funds much in the same way as the bank except that loans are cheaper – although, it's worth noting, usually short-term – and funds are more readily accessible.
Though it may be tempting to suggest that the financial powerhouses are just plain greedy, Wellesley – son of the seventh Earl Cowley, who made millions founding foreign exchange trading company IFX – says low interest rates and a reluctance to issue small to medium sized loans by banks is largely due to high operating costs, something which does not hold the P2P sector back.
But how will rates be affected once the P2P industry is regulated, and potentially issued with an ISA allowance? 'Rates will fall as credibility increases and risk decreases following regulation,' says Wellesley. 'In theory interest could fall by one to two thirds in the next few years. But lenders will still get a better rate than with the banks, and borrowers will get more competitive loans as interest rates fall.'
According to Wellesley, P2P lending represents the emergence of what will be an enormous industry. And that's from one peer to another.