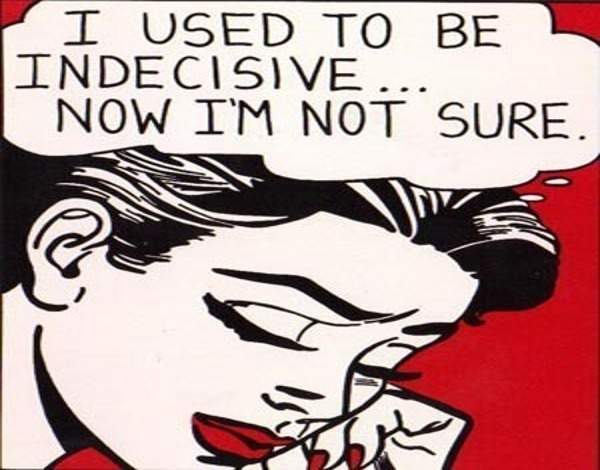 'If you liked it then you should have put a ring on it!' The Beyoncé Knowles anthem that seems to have established itself as a contemporary classic blasted out from the speakers of my local café. Mrs Carter's song of prevarication and missed opportunity couldn't have been more apt.
Some find it hard to take the plunge, whether in affairs of the heart or in property: it's too big a risk, too much of a responsibility, too scary a prospect or they believe that something better is around the corner. These variations depend on the character of the prevaricator. I find it hard not to become emotionally involved when clients are at the receiving end of such indecision.
This scenario has just occurred with clients who have shown no such indecision of the uncommitted. They have a house in Kensington. It's one of those houses that you walk into and it lifts the spirits. It's beautifully decorated though the years have dimmed any sparkling newness which lends it more rather than less charm.
The walls are covered with art, photographs and books collected over the years and they tell a story – of a happy family life. And how it can be lived. And that's what makes it the very special place it is.
(In)decision
For our clients to move we needed to find them somewhere that they could put their own imprint on for the next stage of their lives. We did. They came only once to a studio house in Chelsea that needed work but had enormous potential. They fell for it and put in a provisional bid. I relished in their decisiveness.
We rallied the phones and told all those who were relevant about their Kensington house and warned of the limited time available for their sale to occur – there was, in effect, a window.
What seemed like the perfect buyer appeared. The wife came and loved it, then the husband, then the architect, then the decorator, then the four of them together, then the mother-in-law and by the seventh visit we did suggest that if their due diligence had been done it would be wise to put an offer forward.
And we waited. I tried to contain my irritation on behalf of my clients who were making plans for their new studio house. I went round to see the potential buyers to talk it out. In the course of the conversation I learnt they'd seen 120 properties and offered on none – my clients' house, they reassured me, was top of their list.
My heart sank for my clients as I realised the outcome was inevitable – my clients would lose their studio house and all would come to regret it. They liked it so they should have put a bid on it – not that that's of any comfort to my clients.