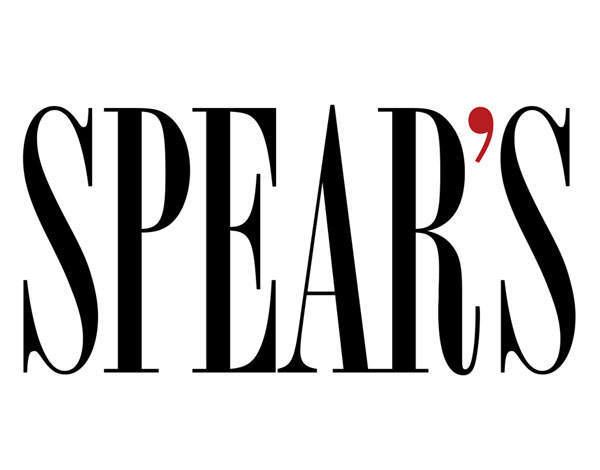 Senior Researcher, Spear's Research Unit
Job specification
Spear's is looking to recruit a senior researcher for the Spear's Research Unit. This is a chance to join the lively, close-knit team of an authoritative and well-respected media brand, which includes a magazine, a website and an events and research unit. Spear's covers every aspect of the high-net-worth world, from finance to philanthropy, art to entrepreneurialism, with insight, wit and style.
The job involves compiling the Spear's Indices of top lawyers, wealth managers etc; running Spear's calendar of awards; writing blogs for the website; and potentially writing features for the magazine. There will be an international angle, profiling top figures around the world, and a leisure angle too (art advisers etc).
The position requires the ability to interview senior figures in the private client world, to think and analyse independently, to write interestingly and to focus on the trends and ideas affecting HNWs. This is a good opportunity for someone with a year's experience in journalism or in the private client world.
There are plenty of perks to working at Spear's: as well as building your contact book, there are luxury travel assignments, restaurant and bar reviews, once-in-a-lifetime experiences, the freedom to explore and develop your own interests within journalism and a young, ambitious, friendly team.
Start date: January 2014 or soon afterwards.
How to apply
Please send CV, covering letter, article clippings/web links and a 400-word blog on a financial/legal topic that interests you to josh.spero@spearswms.com (subject: Job application) or Josh Spero, Editor, Spear's, John Carpenter House, John Carpenter Street, London EC4Y 0AN by Friday 10 January 2014.
Experience/skills
Essential:
– Journalism: interviewing skills key; excellent standard of news, profile and feature writing; ability to meet tight deadlines.
– Confidence: essential to conducting good interviews and developing and maintaining contacts.
– Multitasking: ability to juggle many different jobs at the same time – writing for magazine and website (different styles), co-ordinating judging for awards, Index work.
– Willingness to attend industry events out of hours.
Desirable:
– Contacts in and knowledge of some wealth management sectors (private banks, family offices, law firms [family, tax & trust], accountants), perhaps through having worked in the industry.
– Commercial awareness: ideas of how to monetise the Spear's Indices.
Spear's Indices
– Building and maintaining relationships with top-tier contacts in the wealth management world.
– Interviewing Index candidates, transcribing and writing 300-word profiles per bimonthly issue.
On an ongoing basis these require you to build and maintain relationships with top-tier contacts at London's private banks, wealth management houses, multi-family offices, law firms, accountancy practices, reputation management businesses and art advisory institutions.
On a bimonthly basis these involve polling a particular field to find out who the leading players are, interviewing candidates and writing up profiles.
Spear's Awards
– Polling the leading figures in the London private client world in order to compile shortlists for the annual Spear's Wealth Management and Spear's Young Turks Awards (for those under 35).
– Securing judges for the separate categories and devising criteria on which shortlisted candidates' submissions are judged.
– Ensuring shortlisted candidates submit their written entries in time for judging sessions.
– Arranging and chairing judging meetings to decide on a winner in each category.
Held twice a year – Young Turks in March, Wealth Management Awards in November – these require you to assimilate intelligence and chair the judging process. To do that, you will have to build and maintain contacts in marketing and PR departments and get as much information as possible from them for the front-line practitioners and leading consultants that you have invited to judge.
Writing for spearswms.com
– Writing news stories and blogs to tight deadlines on current affairs of relevance to Spear's readers.
– Editing Wealth Wednesday, our weekly website channel with stories on finance, wealth, luxury etc.
– Developing a pool of expert legal and financial contacts to generate stories.
Each week, you will be required to write blogs which either break industry news, such as an M&A transaction or key staff move, or pass comment on relevant issues of the day. They are a good opportunity to build relationships with high-profile names.
Writing for Spear's
– Researching, conducting interviews for and writing features for the bimonthly magazine on a range of topics that includes finance, law, economics and culture.
– Developing a pool of expert legal and financial contacts to generate stories.
For each issue, you will be required to generate the idea for and write a 1,200 word feature on a financial topic (trends and ideas in wealth management, rather than investment pieces). You have a broad scope for suggesting topics. They provide another great way to build your network and improve the intelligence behind the Indices and Awards.