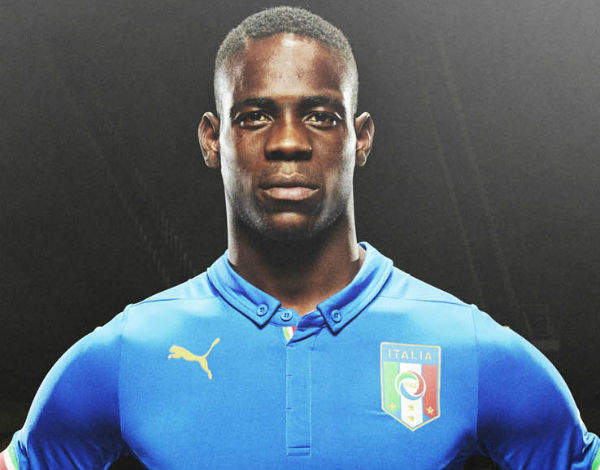 Author: Suren Prasad

Mario Balotelli's salary is reported to be £3 million. He was born on August 12, 1990 in Sicily.
Balotelli started professional football at 15 at the Serie C1 club Lumezzane (April 2006), which soon sold him to Serie A team Internazionale Milan for about £240,000.
His goalscoring helped the 'Nerazzurri' win the 2007-08, 2008-09 and 2009-10 Serie A titles, Supercoppa Italiana 2008 and the 2009-10 Coppa Italia. Balotelli soon became the youngest Inter player (18 years) to score in the Champions League (against Anorthosis Famagusta) and was also part of the 2009-10 UEFA Champions League winning Inter squad.
Balotelli played for Italy in the 2009 UEFA European Under-21 Football Championships, where Italy lost to ultimate champions Germany in the semi-finals. In August 2010, he made the senior squad. Same month, the mercurial Balotelli was transferred to Manchester City for around £15.4 million, with a reported salary of £125,000 per week.
Balotelli bagged the Golden Boy Award and recorded his first hat-trick against Aston Villa in the Premier League, in December 2010. He won the FA Cup with Manchester City along with 'Man of the Match' in May 2011. In November 2011, Balotelli scored his first UEFA Champions League goal in his tournament debut against Villareal and in season 2011-12 aided in City's first Premiership triumph since 1968.
On January 31, 2013, Italian giants AC Milan signed Balotelli for a reported £14 million plus benefits, a deal which also attracted a salary of £170,000-a-week for him including bonuses. His debut saw him equal Oliver Bierhoff's four-goal record in the first three matches for the 'Rossoneri'.
Liverpool lured Balotelli to their side on August 25, 2014 with a £16 million buyout fee.
He helped Italy to the final of Euro 2012, losing out to Spain. Balotelli finished joint top scorer. His earnings in 2012 stood at £6.5 million.
He also helped Italy to a first-time semi-final place (third place overall) in the 2013 FIFA Confederations Cup.
The languid striker's 2014 FIFA World Cup campaign ended prematurely with Italy leaving in the preliminary round.
In August 2015, Balotelli landed in Milan, on loan from Liverpool. With a waived loan fee, Milan had agreed to pay half of his £80,000 per week salary, while the Scouse team took care of the remainder.
Balotelli is a Buddhist and teetotaller. He owns a £3 million mansion in Cheshire, UK and a racy collection of cars: a Range Rover Evoque ($28,000), a Bentley Continental GT ($219,000), an Audi R8 V10, a Maserati GranTurismo ($203,790) and a flaming red Ferrari 458 Spider ($257,000).