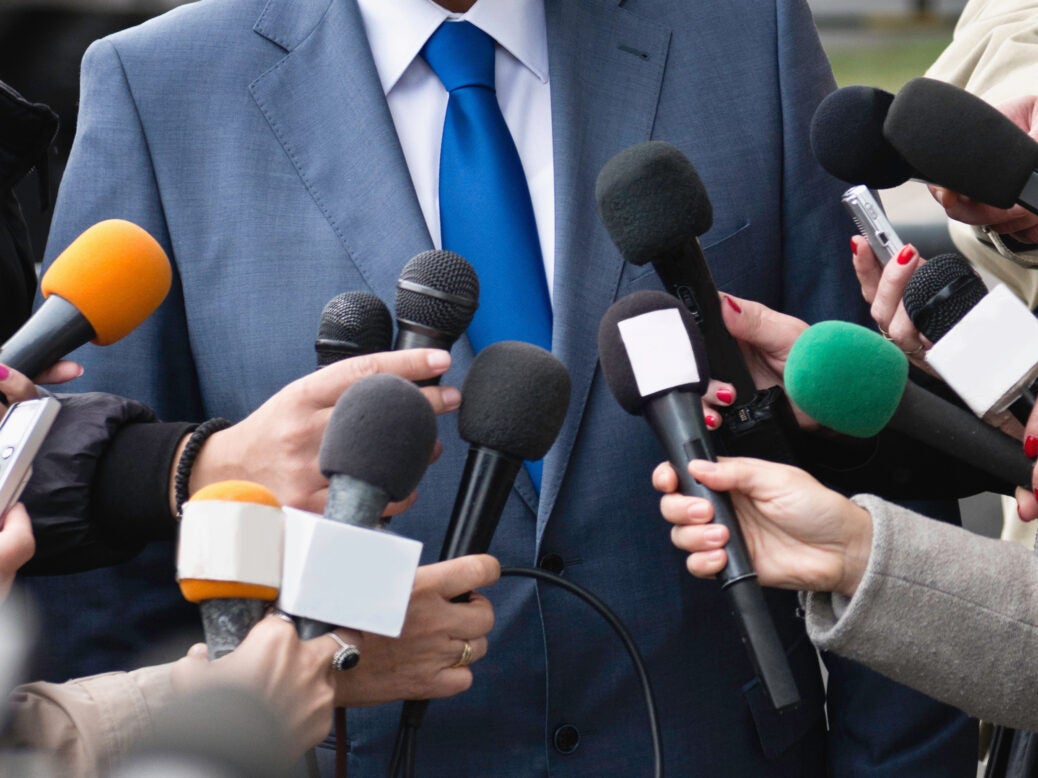 Lobbying scandals have been in the headlines recently, but these controveries aren't new. If politicians aren't careful, these scandals could see them lose their tether to the real world, says Leon Emirali, who is a former aide to a cabinet minister and is currently a communications and reputation consultant
I recall the multiple meeting requests that would come from so-called lobbyists, back when I was an aide to a cabinet minister. Whether they came from trade organisations, charities or household-name blue-chips, many of them had the potential to be truly valuable. Conventional wisdom suggested that a government minister stood to benefit from valuable face time with senior figures with experience of the 'coal face', and who could have something insightful and relevant to say. Yet these requests often left me with doubts.
Tasked with managing the minister's reputation, I'd always be mindful of the quarterly transparency publications, which would lay bare any meetings the minister had with external organisations. What are the optics of a meeting with a trade association ahead of a tax cut for their industry? How would it play in the papers if the minister met with a captain of industry who later became a donor to the party?
In a sense, these were all questions that shouldn't have needed answers. They were superficial; distractions from the real business of governing. Yet, even then, debate was raging around lobbying scandals and standards in public life. It would have been remiss of me as a guardian of the minister's public image not to think twice.
Lobbying has been thrust into the headlines recently, but such controversies aren't new. Perhaps the most famous lobbying scandal of modern times is the 1999 'cash for questions' episode that cost Neil Hamilton his job in government and his place in Parliament. The scandal led to John Major launching the Committee on Standards in Public Life, which still proves controversial two decades later.
Boris Johnson has taken a similar course of action. Following the revelations around David Cameron lobbying ministers on behalf of Greensill Capital, the government commissioned Nigel Boardman – a senior figure at the law firm Slaughter & May – to lead a review into the blurred lines between the private and public sectors. The review is wide-ranging, and among the 19 formal recommendations there are many that could lead to major changes to the way business and politics interact. Perhaps the most noteworthy recommendations are those that would apply to individuals within government and those who have recently left Westminster. In particular, there has been a call for greater transparency around any second jobs held by civil servants, and for 'open space' between past, present and future employment.
That's difficult to implement for many reasons. First, around a quarter of the civil service work part-time. Should they be restricted in their activities outside their employment by the state? That could result in the standard of civil servants plummeting; many would be deterred by a lack of career flexibility. We, the taxpayers, could also be worse off. For some talented individuals, a role in public service appeals but the pay packet doesn't. In those instances, a flexible role helps the Civil Service (and Parliament) attract talent it could otherwise not afford. (At the same time, of course, conflicts of interest must be declared and avoided.)
The other group Boardman focuses on is the 'political civil service' – in other words, ministers and their advisers. He wants to give sharper teeth to the Advisory Committee on Business Appointments (ACOBA), the body that determines whether senior figures can take up certain external appointments after leaving government. Essentially, Boardman wants ACOBA to act more quickly and close the loopholes that enable former ministers and advisers to essentially lobby the government they previously worked for.
In light of the Cameron/Greensill affair, Boardman rejected calls for prime ministers to be treated differently. This is an oversight that I believe will need to be addressed. Cameron himself suggested that a 'special ACOBA' could be launched to consult ex-PMs on what roles they may want to take on after leaving post. But Boardman chose not to include any special rules for former PMs, saying it would not be called on often enough to be valuable. Perhaps – but if the ultimate objective is to restore public faith in our democracy and elected leaders, it is former prime ministers who will come under the most scrutiny after they've left Number 10 behind.
In the US, the Former Presidents Act provides ex-leaders with lifetime support – an arrangement designed to protect the integrity of the office. It includes a pension of around $200,000 per year and funding for a private office. One of the benefits, in theory, is that it stops ex-presidents indulging in the business of touting their influence and knowledge for monetary gain. Had something similar been in place in the UK, perhaps Cameron would have thought twice about getting his hands dirty with Greensill.
The arrival of the Boardman report is welcome. Something has to be done, but its recommendations aren't sophisticated enough to prevent future mishaps. They also threaten to weaken the link between business and politics that keeps our leaders tethered to the 'real world'. Policymaking is a tricky business and we are increasingly seeing 'generalist' ministers in charge of departments that have no relation to their background or expertise. In these instances, the value of lobbyists has never been higher. We mustn't let headlines get in the way of good policy.
Image: Shutterstock