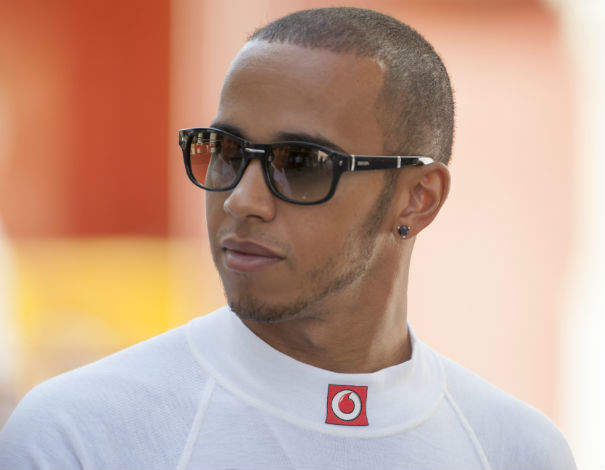 Lewis Hamilton is worth an estimated to be £194 million.
Born in Stevenage on January 7, 1985, Lewis Hamilton's first taste for cars came with a radio-controlled car which his dad bought in 1991. In 1992, Hamilton came second at the national BRCA championship, and started winning championships on the karting circuit in 1993.
A world-famous racer, how did Hamilton race his way to millions of pounds?

He was accepted into McLaren's driver development programme after winning two British championships in 1998. Hamilton became European Champion (2000) and was made a "Rising Star" Member of the British Racing Drivers' Club.
In 2001, he began his racing career with the British Formula Renault Winter Series leading to a Formula Renault UK campaign in 2002 with Manor Motorsport. He won the 2003 championship.
He raced for ASM, champions of the Euro Series in 2005, winning 15 of the 20 rounds.
Hamilton joined the McLaren team in 2007 and gained third place at the Australian Grand Prix on his debut. He then hisgained his first F1 win at the Canadian Grand Prix and soon won the United States Grand Prix.
Hamilton inked a new multi-million pound deal with McLaren in January 2008 for five years.
After being awarded the MBE in 2009 and impressive showings in 2010, 2011 and 2012, Hamilton signed a three-year deal with Mercedes AMG in 2013.
In 2014, Hamilton achieved his first hat-trick and then drove to five successive wins. His tenth victory at Abu Dhabi, made him World Champion again. He also became BBC's Sports Personality of the Year.
His Mercedes contract — worth over £100 million — has been extended until 2018.
Current brand ambassador for IWC Schaffhausen and Bombardier, Hamilton bought a Bombardier Challenger 600 series private jet in 2013. He also possesses two 1967 AC Cobras and a LaFerrari.
Hamilton has already won three of 2015's first four races.