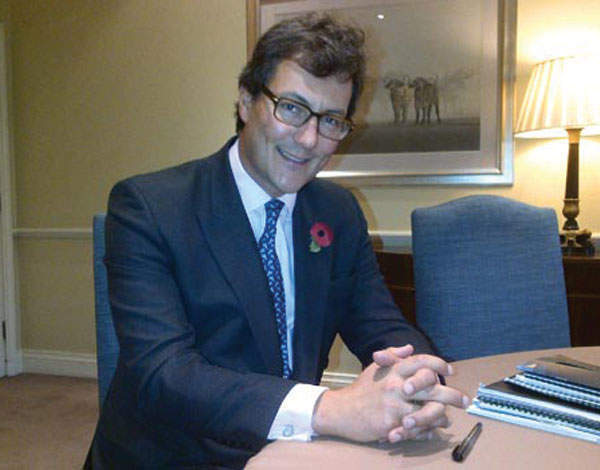 There's one fewer Hambro in town as JO Hambro Investment Management changes its name – but nothing else, they say – to Waverton Investment Management. The change comes after its ownership structure changed last summer.
Christopher Rose (pictured above), head of private clients at Waverton, told Spear's that the firm's management structure and its investment strategy won't be affected by the rebranding. 'It is purely a name change. Everything else stays in place,' he said.
Stephen Browne, director at Waverton, added: 'The new name will help reduce some confusion in the market. It has been the name of some of our in-house investment funds since 2004 and it is a reference to the Hambro family's home in Gloucestershire.'
Read more on asset management from Spear's
The rebranding comes five months after the St James's Square-based investment manager, which manages £4.5 billion for private clients, charities and other institutions, was sold by Credit Suisse to Bermuda-based financial services group Somers and the firm's management.
Somers currently owns a 62.5 per cent stake in Waverton, while the firm's directors control the remaining stake.
With the sale, the boutique wealth manager, which was founded by Richard Hambro in 1986, gave up the right to use the Hambro name.
Rose also said Waverton will keep focusing on private clients and added that the fact that it is now owned by its directors means its interest will be aligned with those of its clients. '[Investing your money into the business] gives you a certain degree of oomph and brings you closer to your clients,' he said.
'When you are owned by a private bank, decisions are taken very high up. Clients come to us because they think small is beautiful and we wanted to maintain a boutique size.'