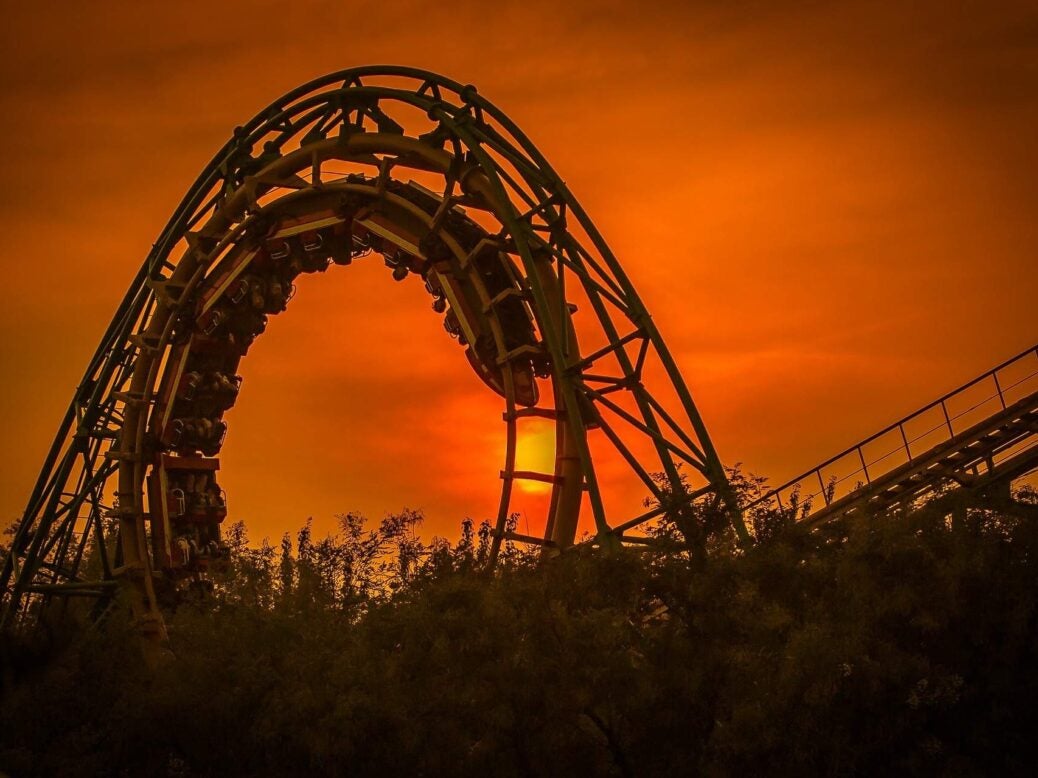 The pandemic caught most investors out, but they have a chance for redemption in how they emerge from it
As countries tentatively emerge from lockdown, the investment dilemma seems to be mirroring real life, as we oscillate between the fear of missing out and the fear of going back in.
Some investors are becoming increasingly concerned by the continued erratic movements in company share prices based on little or no new information. How can there be such a dislocation between the economy, where the picture is bleak, and the markets?
Companies seem to have no better insight than we do, with 80 per cent of corporates suspending guidance for 2020. Is it realistic to assume that by 2021 everything will be rosy again?
My approach to navigating the crisis is encapsulated in a line from the children's book We're Going on a Bear Hunt, which helps to teach the art of resilience to the very young: 'We can't go over it, we can't go under it, oh no, we have to go through it.'
It seems the best way to confront the challenges ahead is indeed to put our face masks on and stoically go 'through' them, watching out for pitfalls as we go.
Not many investors entered the crisis with the right portfolio – not even Warren Buffett, who like many was punished for his focus on the physical economy. 'Real-economy' companies are priced for depression, while 'New-economy' growth companies are priced for blue skies. Does it make sense that valuation discounts between value and growth companies are the highest ever?
Mike Bell, global market strategist at JP Morgan, argues that the last time this happened was just before the dotcom bubble burst, and that betting everything on growth stocks might be dangerous.
During all this, many investors have been going for the safety of big names. The largest fund managers have increased their dominance, according to US research group Flowspring. The largest 1 per cent of investment groups now manage 61 per cent of the total industry's assets.
Warren Miller, Flowspring's CEO, has said that as a result of the crisis investors are 'reconsidering everything about their portfolios', with many of them 'flocking to passive and low-cost providers'. We often hear that everyone is going pure passive, convinced by 50 years of academic wisdom and a desire to lower costs of investing.
However, now that we have reached the end of the 10-year bull market, my suspicion is that investors who invest in solutions that track indices based on market capitalisation where 20 per cent of the index is made up of a small number of expensive companies may struggle to achieve the results they are used to.
This will bring the realisation that reasonably priced and well-researched investment strategies that aren't exclusively passive offer better value for money and greater peace of mind. There is emerging evidence that UHNW investors are taking advantage of the market bounce in April to re-evaluate and 'virus-proof' their portfolios.
A recent Citigroup survey of family offices confirmed that the ultra-wealthy are wrestling with the same dilemmas as the rest of the market. It seems likely that it will take years for the global economy to return to some semblance of normality, and it is too early to assess what the long-term societal and economic consequences will be.
Resilience rather than patience during the interim will be an investment virtue, as the roller coaster ride is unlikely to be over just yet. It is already clear that there will be some long-term winners as well as business models that do not survive.
When asked 'How do you go bankrupt?', Ernest Hemingway's answer was: 'Two ways: gradually, then suddenly.' Policymakers know that a lot of firms are currently trying the first way. 'That is why they have thrown several kitchen sinks at their economies in an effort to provide enough liquidity to keep businesses – and individuals – afloat until lockdowns end,' states Bill Dinning, CIO of investment firm Waverton.
While he is optimistic that policymakers can win, he cautions that many economic historians are sceptical and are taking the other side of the trade. He believes 'we will know the winner over the summer'. Dinning is one of many rightly sounding a note of caution to those fighting the fear of missing out.
My recommendation is to take the opportunity to be dispassionate and to re-evaluate your portfolio, asking yourself the following key question before making any changes: how has the crisis changed my mind about the investments I own?
This is also a good time to consider whether your personal circumstances have changed and whether this alters what you want to achieve with your investments. While we are driving with our vision impaired, I would go slowly through the fog.
Just as in real life, where we will have to continue to maintain appropriate levels of caution even as elements of normal life resume, so will investors need to have sufficient protection to shield them from further bumps in the road.
Annamaria Koerling is managing partner of Delfin Private Office
This article first appeared in issue 74 of Spear's magazine. Click here to buy and subscribe
Read more
Why recent protests are a wake-up call for HNWs
The Charities Aid Foundation: 'Covid-19 has been a huge shock to the charitable sector'
Moments in Money: The volatility index