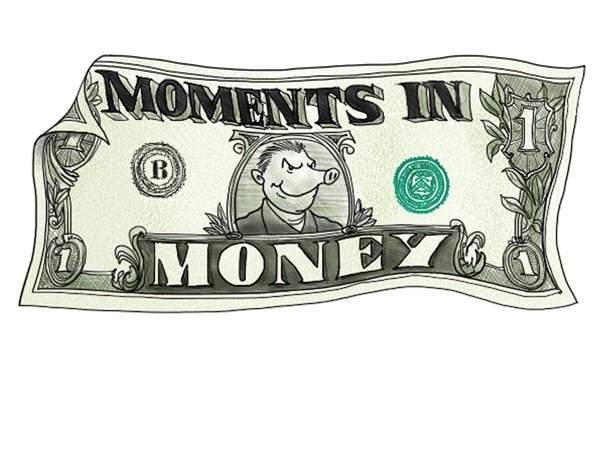 In this edition of our series highlighting key moments in the history of finance, we're taking a look at the prescient issue of volatility
Volatility: the liability to change rapidly and unpredictably, especially for the worse. That's certainly an issue on the minds of investors at the moment, just as it was back in 1973 when a bunch of market researchers developed a model for the dynamics of a financial market containing derivatives instruments.
The Black-Scholes model is too complex to describe here, but the birth of the very first volatility index (VIX) arrived in 1993 when the Chicago Board Options Exchange used the model to input index options from the S&P 500, providing a single-unit measurement of market risk and investor sentiment.
'Markets love volatility,' Christine Lagarde once said – but the VIX has come to resemble perhaps the closest thing to a visualisation of impending investor panic. Hence its nickname, 'the fear index'. There's even a Robert Harris book of the same name (from 2011), in which a bunch of hedgies in Geneva become embroiled in an adventure so compelling that Richard and Judy picked the thriller for their book club.
In 2006, it became possible for brave investors to trade a variety of options and ETFs based on the VIX and such VIX-linked securities can be sprinkled into portfolios to provide some diversifi cation. After all, history tells us that there is a strong correlation between volatility and stock market returns, even if the VIX itself can spike even more wildly than the markets it tracks.
When the S&P declined by 15 per cent between August and October 2008, the VIX almost trebled. After an extended spell away from the spotlight, thanks to the longest bull run in history, the VIX has returned as investors scramble to get to grips with the market amid the coronavirus pandemic, where stocks have slid to record lows.
Over the past few years the VIX has hovered around the 12 point mark, but in mid-March the index reached an all-time peak of 82.69, exceeding the previous high of 80.86 from 2008. Let's hope its bark proves to be worse than its bite.
Click here to buy a copy of the latest edition of the magazine 
Read more
Moments in money: The world's first stock market
Moments in Money: The first bank
The Spear's Wealth Management Index 2020