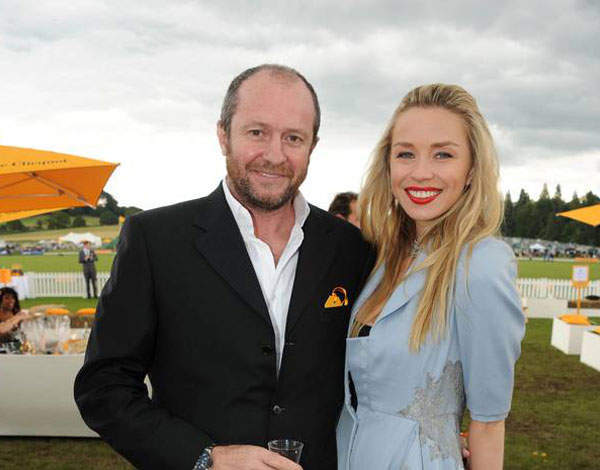 The divorce of Scot and Michelle Young exemplifies the extremes to which, in Mr Young's case at least, a party can go to avoid a settlement – even to jail.
Mr Young claims he has no money at all, but a judge sent him to prison last year for contempt of court because he would not provide full financial information to his wife.
The story was familiar. When faced with divorce, lucrative income streams suddenly dry up and, seemingly overnight, profitable companies face catastrophic financial pressures. Unoriginal, but not tales entrepreneurial spouses tire of.
A recession provides genuine financial strains which can in turn impact on married life but also provides the opportunistic with the means of creating leverage to obtain a favourable settlement.
Mr and Mrs Young's case brings into question how effective the court can be against litigants with the financial power and psychological investment to wear down their spouses until both the financial and personal cost of litigation reaches breaking point. In some circles Mr Young will undoubtedly be viewed as a role model.
A party claiming bankruptcy for tactical reasons could find themselves in difficulty if the court finds them not to be bankrupt at all – their credibility is undermined and the court dislikes its time being wasted.
It takes real conviction to pursue proceedings when a spouse is offering a substantial sum and saying if it is not accepted, they'll be forced into bankruptcy, especially if there is insufficient information to suggest otherwise. It intensifies the pressure to take what's on the table or risk getting nothing.
It is a popular tactic in divorce proceedings in which spouses have to choose whether to call the entrepreneur's bluff or instead embrace a 'less is more' approach to litigation. It takes a robust legal team to ensure the right call is made.
Michelle Young had nerves of steel in this respect and was vindicated when awarded a £20 million settlement, despite, on his own account of his assets, Mr Young being penniless.
The need to protect funds on divorce can emanate from the uncertainty of not knowing how much the judge may order a spouse to receive.
For the wealthy, more sophisticated arguments for ring-fencing monies are entertained, especially if wealth was generated before the marriage, is illiquid or forms part of an inheritance or trust structure.
The plethora of jurisdictions competing for business based on tax efficient investments and enviable secrecy laws provide the means not to take the risk that the court will see matters favourably to the entrepreneur.
Enforcement proceedings can be as vexed as the original financial proceedings on divorce and start with the seemingly simple task of finding the money before choosing the best method of getting hold of it. Obtaining the financial order is only one step on the way to getting a fair settlement.
Some, exemplified by Michelle Young, fail even at the first hurdle of finding the money – she has spent £7 million looking for sufficient monies from which her settlement can be met. Scot Young's trustees in bankruptcy are reported to have spent a further £900,000 without anything to show for it.
Poor behaviour among the extremely wealthy on divorce could best be tackled pre-emptively with better use of prenuptial agreements. A full disclosure process when matters are amicable could yield sufficient information to enable assets to be protected on divorce, but also provide some reassurance to the paying party that there is a limit to the scope of a settlement.
At present there is a risk that out of prison, living in a luxury flat in South Kensington while the search for his wealth continues, Mr Young will become an icon for those seeking to defeat their spouses' claims.
Tina Dunn is a partner and Lottie Tyler is a solicitor in the Family and Private Client team at national law firm Weightmans