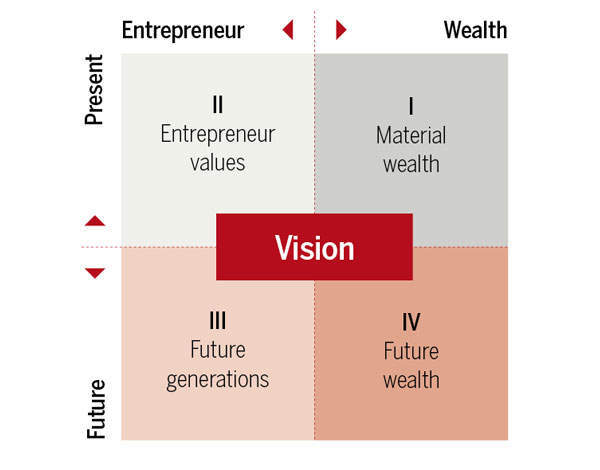 Wealthy entrepreneurs face an environment more challenging than at any time since the Second World War. The landscape is changing all the time in terms of business conditions, tax law and regulatory requirements, and these changes can reach deep into personal family relations. Attitudes in many Western countries are framed by governments in search of money to finance their welfare states, driven on by their electorates. The war on wealth, as Spear's columnist Robert Amsterdam has called it (page 42), is in full swing.
The needs of successful entrepreneurs have to be met in a lawful, constructive manner, so it can be very helpful to have partners who have a good understanding of these needs and of the legal situation. Working together with the entrepreneur, such partners can find sustainable solutions that are suitable for today's world and that will also stand the test of time.
Such solutions might include, for example, the formation of a family office or a vehicle for philanthropy. Any solution has to be legal and tax-compliant, of course, but we at Kaiser Partner believe that the right to privacy must still be upheld. With the right advice, privacy and tax transparency can be perfectly compatible, but this does require the wealth owner to assemble a team of experts from all the relevant fields, including family governance, structuring, taxation, succession planning, inheritance planning and estate planning.
We find that such teams are normally inter-cultural and inter-jurisdictional. Wealth owners and their families need advisers who can establish their exact requirements — people who can ask the right questions at the right time and in the right way. At Kaiser Partner, we have had a lot of success with our family wealth seminars, where all the experts come together to discuss matters with the family. Different generations of the family can talk freely about their desires, plans and wishes. A seminar coach gives the whole process a structure and brings in the appropriate experts — ones who understand the issues and can implement solutions.
The outcome of such a seminar will be an overall plan for the wealth owner and his or her family, a detailed map of the legal and domestic environment, a description of possible future scenarios and action plans to deal with these scenarios in an effective way.
On the diagram below we see the 'vision chart' of an entrepreneur. The horizontal axes are present and future, the vertical axes are the entrepreneur's values and tangible wealth. All four areas have to be aligned to one central vision, springing from entrepreneurial values (II).
Successful entrepreneurs often wonder why it is at all necessary to think about holding assets outside their country of residence. Why bother with the added complexity of cross-border investment and structuring, foreign law and foreign cultures? The reason is that many successful entrepreneurs are already active in international territories, and may find that holding some of their assets outside their own region makes sense from the point of view of security or diversification. Diversification can play a big role in reducing overall risk, and by keeping assets in other regions, an entrepreneur can retain freedom of movement.
An eminent figure once said that 'anyone who has visions should go to hospital', but it is a fact that entrepreneurs and their families will almost certainly benefit from an agreed multi-generational vision. This vision should reflect the personal values of the wealth owners and express the way they want to allocate their wealth now: to an enterprise, a portfolio or charities. These same values will be passed on to future generations, so the future allocation of wealth will always be influenced by the core family values.
In international cross-border wealth management, wealthy entrepreneurs and their families are exposed to multiple challenges. To master them they need a plan, ideally based on a vision that reflects the family's intrinsic values. A family that wants to pass on its wealth down the generations must study its environment and weigh up possible future outcomes. This is easier with the help of a knowledgeable and trusted guide who is experienced in this type of work and is sensitive to the concerns of the entrepreneurial family.