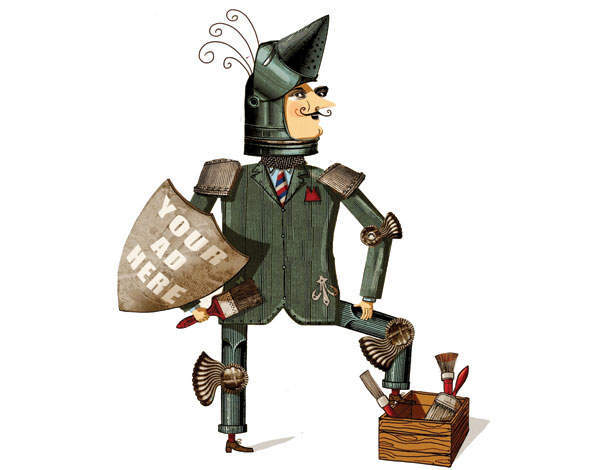 ACTIVE DUTY
Machiavelli, much maligned as he may have been, realised that princes' power was always founded upon their acceptance by their subjects. Had he been around to advise the economic princes of the 1 Per Cent, he would have advised them to dispense much of their wealth liberally to maintain stability.
To be fair, that is indeed what traditional philanthropy aims to do. Is it not elite patronage acting to ameliorate the worst excesses of inequality, so that it does not disrupt the status quo? The wealth of those hedge fund managers at charity balls could not exist without hundreds of layers of real economy labour beneath it. Donating to impoverished farmers is just a way of distributing a fraction of that back.
Read more on activist investing from Spear's
Perhaps this is unnecessarily cynical, but traditional philanthropy appears to be a structural element of unequal economies. It needs to be replaced by a culture of disruptive philanthropy, or philanthroactivism, challenging the principles that gave rise to the inequality in the first place. So, if I were a wealth adviser, here are three things I would advise my clients to do.
Become a Knight of Shareholder Activism
Ownership of productive stock — such as company shares — is the sacred foundation of all private wealth accumulation. Adam Smith observed, though, that the owners of stock have 'an interest to deceive and even to oppress the public'. That observation was made in a time when owners of stock actually directed ventures they owned.
Nowadays, an intermediary layer of corporate managers generally do the spinning and bullying, if not the deceiving and oppressing, but are given the implicit go-ahead to do so by passive, mute shareholders.
To combat this we need Knights of Shareholder Activism, owners of stock who hold management to account. A company is not an apolitical producer of neutral value, it is a political entity. It makes contentious choices about where to deploy capital and who will benefit from that, decisions which frequently have deep social and environmental consequences.
To earn one's knighthood, then, a bold act of shareholder activism should be undertaken. Take for example the Louisiana fisherman who became a shareholder of BP, just so he could ask the management why they did not have the courage to visit the areas impacted by the 2010 oil spill. He was condescendingly batted off by chairman Carl-Henric Svanberg at the AGM. Svanberg, though, would have a harder time if faced with trained lawyers or financiers using their shares to stand up for those less fortunate.
There are mainstream financiers who act as shareholder activists. Dan Loeb is well known for berating the management of companies he invests in, as is Chris Hohn of the Children's Investment Fund. Then there is the corporate raider Carl Icahn, who buys whole companies to change their management.
Despite their disruptive credentials though, those activists remain prisoners to the profit motive. The truly disruptive shareholder activist is not. So, if you are feeling bold, why not start your own activist hedge fund? It could be a Robin Hood fund, investing in poorly behaved companies and using the shares to lobby management while steering the returns into positive companies. It is like a parasite with noble intentions.
Or maybe you'd like to start a Bloodhound Fund, which investigates corporate fraud. Max Keiser (pictured top) tried to do something like that with Karmabanque, which sought to co-ordinate activists and hedge funds into attacks on companies with poor labour and environmental standards.
Become a Knight of the Commons
In towns of old, the marketplaces where people traded goods co-existed alongside non-commercial places of worship and public deliberation. Nowadays, virtually every public space has been annexed by advertisers trying to flog us products we don't need from bloated industries reaching saturation point. We need Knights of the Commons to emerge, those who use accumulated capital to hold public spaces open, rather than further enclosing them.
To earn one's knighthood, a noble act should be undertaken, like purchasing the rights to a billboard and letting different school groups take turns decorating it, or young artists. Rather than projecting the sterile faux-creativity of private ad messages over public space, the knight's capital becomes a bulwark to protect true creativity.
The ex-hedge fund manager Tom Steyer may be one such knight. He plans to steer up to $100 million into an ad campaign raising public awareness about climate change. He stands in direct opposition to the regressive forces of the Koch brothers, who fund climate change denialist groups, hellbent on keeping us in the dark ages.
Become a Knight of the Underdog
The feudal system might have been dismantled, but there are certain sectors where it's hard to tell. The venture capital industry, for example, has a strange way of disproportionately funding people from Stanford. The Oxbridge graduate remains hugely overrepresented in the media, NGOs, finance, law and government.
That is why we need Knights of the Underdog, who actively aim to disrupt and widen the structure of opportunity. To earn one's knighthood in this field is not hard: it can be as simple as choosing to offer an internship in your legal practice to someone who feels marginalised by the law.
But perhaps most importantly, we need a class of financiers who offer capital on generous terms to those in the shadows of mainstream society. Paramount Pictures requires millions to make a film, but the citizen filmmaker in Cairo with a handheld camera will make something infinitely more interesting with just £7,000 crowdfunded on Indiegogo. A plethora of alternative finance platforms are emerging, allowing one to invest in the underdog.
Check out Community Shares, allowing one to back solar projects on council estates, or the fair-trade financing of groups like Shared Impact. We need to develop a rich and creative network of informal redistribution. It is not 'investment' in a narrow, acquisitive sense, but in a karmic, expansive sense.
Live dangerously: Collect all three knighthoods
It need not take long to collect these three knighthoods, but it takes a certain type of bravery. It requires what neoclassical economists refer to as 'irrationality', the ability to think beyond the immediate bounds of material self-interest. From an individual perspective, that may not appear prudent or respectable, but being prudent or respectable takes no great leap of imagination and is not what society needs, which is boldness.
In an era where the earth's population has more productive power than in any other time in history, the call for yet more growth and material acquisition grows increasingly empty. We have enough stuff. It is the distributions that are the problem, and the wealth management industry needs to start addressing that problem head-on.