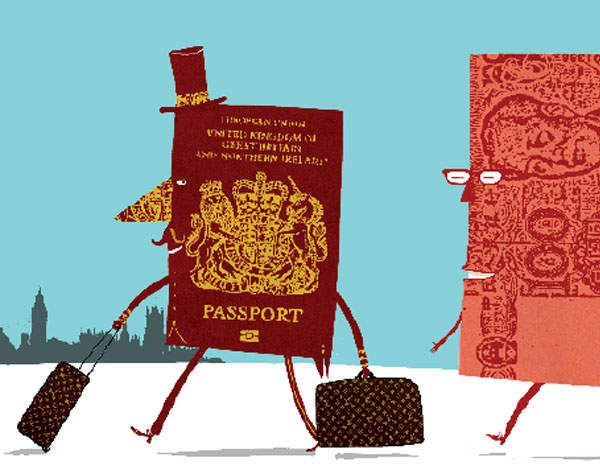 Author: Chloe Barrow

In the race to attract HNWs from overseas, desperate EU countries are offering residency and passports in return for investment. Chloë Barrow reports
VENI VIDI VISA
Gold as a commodity may have had a recent drop-off, but as a metaphor it's never been more popular. Now, after golden hellos, golden handcuffs and golden parachutes, come golden visas. These are where European countries sell residency and citizenship to non-EU HNWs, raising funds for their governments — and hackles elsewhere.
The most contentious of Europe's golden visa schemes was Malta's recent proposal, which unusually planned to offer immediate citizenship, rather than temporary residency potentially leading to citizenship after a period of time. Applicants were being asked to pay a €650,000 fee and spend a minimum of €350,000 on Maltese property and €150,000 on government bonds.
'Malta [was] suggesting you can in effect buy citizenship. This [was] raising objections in Malta and the rest of Europe for obvious reasons,' says Gordon Irving, head of private immigration at law firm Jackson & Canter.
In fact, an overwhelming 90 per cent of the European Parliament voted in favour of stopping the Maltese visa programme, commenting that an EU passport could not be bought or sold like a commodity. Malta did indeed back down as residence has now become a condition before the granting of Maltese and EU citizenship.
While not attempting to offer immediate citizenship like Malta, a number of European countries have recently opened their doors to non-EU HNW investors on increasingly favourable terms, although most offer temporary residency in exchange for a specified type of investment in their economy.
In 2012, Portugal unveiled a programme offering residency in return for buying a high-end property. The scheme has attracted a lot of attention from Chinese HNWs because they are only required to be in the country for seven days during the first year of residency, then they have free rein to travel around Europe and can educate their children there — a matter of particular importance for parents who are said to find the Chinese education system too demanding.
Cyprus's investor visa programme also opened in 2012, requiring a minimum qualifying investment of €300,000, and in July 2013 Greece followed, stipulating that investors could gain residency in return for purchasing a €250,000 property.
More recently, last October, Spain introduced a temporary residency visa scheme similar to Portugal's, with a minimum qualifying investment of €500,000 in property or €2 million in government bonds.
This surge of EU countries simultaneously providing highly attractive visa proposals for non-EU investors is no coincidence. A lot of these countries have been hammered during the credit crunch, which is why they are looking for investment and offering one of their choicest prizes.
Treasure island
The UK, on the other hand, is making it more expensive for HNW foreigners to gain residency. Currently, applicants are required to invest between £1 million and £10 million in UK government bonds, which can then be recuperated once they gain indefinite leave to remain in the country.
However, the government is putting forward new proposals that could mean those seeking UK residency via the investor route will have to make a donation to UK institutions such as hospitals and universities in the future. Rather than being invested, then, the money would be handed over indefinitely.
So why can the UK afford to tighten up its investor visa offering when other EU countries are avidly doling out good-value golden visas? It is largely down to London's aspirational appeal as a global commercial hub with a booming property market, according to Henry Moss, a private client lawyer at Wedlake Bell who handles tax, trust and estate planning for international HNWs.
'The UK as a jurisdiction is very popular at the moment and the strength and security of London property as an asset class is very attractive, all the more so where those jurisdictions [of origin] are undergoing political or economic turmoil,' he says.
'As long as Europe and the UK continue to prosper and offer stability and security for its residents and investors, then there will likely continue to be significant take-up from affluent and mobile investors from around the world. However, you get a lot of people that invest in the UK and buy property in the UK, but they take great care to remain non-resident for that reason, because they don't want to bring themselves within the UK tax remit.'
The UK is becoming more demanding for some, but less so for others. The UK has just loosened its short-term visa policy for members of certain oil-rich Arab states: as of 1 January 2014, passport holders of Oman, Qatar and the United Arab Emirates can now visit the UK for up to six months with an electronic visa waiver, a free-of-charge online application process that is substantially quicker and easier than applying for a traditional visa.
In October, the chancellor also announced simplifications to the visa application process for Chinese visitors, so while the UK may be on the verge of upping the price of residency, it is facilitating the passage of business travellers and well-off visitors to the country. The government has even created a new 'super priority' visa service and 'fast track' for wealthy travellers.
Thus, trustworthy, financially able visitors are readily welcome, whereas longer-term HNW visa applicants will probably be expected to produce a large, non-refundable sum in order to earn their UK residency in the future.
Internal affairs
Of course, one shouldn't ignore the equal and opposite reaction from HNWs' home nations: they don't want to lose their wealthiest citizens, so they are making it harder for them to leave. Last year it became far more difficult for Indians to purchase either an investor visa or UK property because of new legislation that substantially limits how much money citizens can take out of India — going down from $200,000 per family member to $75,000.
'We had a number of prospective Indian clients wanting to buy something in London and they subsequently all went on hold as a result of these new laws,' says Camilla Dell, managing partner of London-based property consultancy Black Brick.
However, she adds that very wealthy Indians with international businesses tend to find ways of getting around these restrictions. In the battle of golden visas, who's buying and who's selling can tell us a lot about today's global economy.