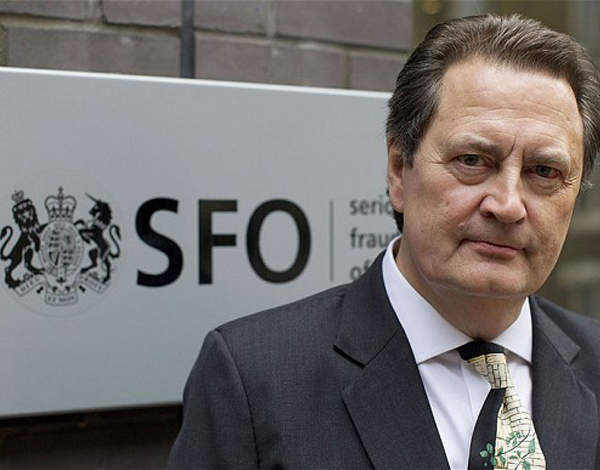 POWER AND PRIVILEGE
'The company is essentially being held hostage by its own lawyers, while employees end up sacrificed and exposed, having to cover immense legal fees'
Imagine that a vengeful, remorseless prosecutor descends upon you and your company, tirelessly raiding every corner of the business in an attempt to trump up some sort of implausible case. Despite your responsible practices and good standing as a corporate citizen, your guilt is presumed and your reputation tainted. Now imagine also having to pay this prosecutor steep legal fees for the pleasure of this experience.
It used to be taken for granted that the hiring of legal counsel ensured the protection of your rights. However, stiff new rules and regulations regarding the responsibilities of lawyers to disclose and self-report to the authorities have begun to infringe upon basic expectations of attorney-client confidentiality. Government authorities are, in essence, outsourcing their regulatory duties to big law firms, turning them against their own clients by criminalising the failure to report mere 'suspicion' of wrongdoing, even in the absence of any substantive grounds.
Muddy waters
In my past columns, I've explored the trend of growing imbalances between state power and individual rights, from technology to resource nationalism to politically motivated prosecutions. But the issue of anti-corruption is one of the most misunderstood and dangerous, particularly for companies doing business in challenging areas of the world.
Read more on personal information threats from Spear's
Amid an enthusiasm to tackle graft, there has been little attention paid to the excesses and errors of a complex new system of laws. The past decade has seen more international anti-corruption instruments introduced than any other point in history. New amendments have been rushed forward to the UK Bribery Act and the US Foreign Corrupt Practices Act, new organisations such as the Extractive Industries Transparency Initiative and Revenue Watch Institute have burst on to the scene, and other enforcement instruments have come into play. In many developing nations, donors have helped to make anti-corruption a cottage industry for policy entrepreneurs and pitchmen.
While the motivation behind these measures is no doubt well intentioned, we are seeing an increasing number of problems arising from occasionally aggressive interpretations of these laws by the US Department of Justice and the UK Serious Fraud Office (SFO director David Green pictured above).
Consider Sections 330 and 331 of the UK's 2002 Proceeds of Crime Act, which can hold a lawyer liable for failure to disclose if he or she 'knows or suspects' that another person is engaged in money laundering, dependent upon whether or not that knowledge was obtained under privilege. Recent changes to the Act with respect to deferred prosecution agreements will likely lead to more US-style prosecutorial abuse and overreach. Many other countries are placing an even greater burden upon legal counsel to self-report, leading many lawyers to violate privilege willingly in an effort to comply with regulators.
Read more on the law from Spear's
Until recently, the DoJ would regularly engage in heavy-handed tactics to force legal counsel to waive attorney-client privilege as a precondition to determine 'co-operation' of a corporation in an investigation and the possible route to non-prosecution or deferred prosecution deals. This of course results in the company essentially being held hostage by its own lawyers, who are acting in the state's interest, while employees end up sacrificed and exposed, having to cover immense legal fees to protect their rights. The company will rarely make a decision to protect employees by disputing the authorities when these deals are put on the table. By demanding the waiver, the DoJ is essentially destroying the concept of privilege as well as presumption of innocence.
This process makes for a very dangerous scenario relating to the abuse of public power by private law firms. In one case, the fear of liability has grown so absurd that the general counsel is unable even to query invoices without the possibility of being accused of obstruction.
Casualties of war
We have seen that the 'fight against corruption' has been proven as politically flexible as the 'war on terror', in that the methods, targets, and outcomes can be manipulated and moulded around one group's private agenda. Every time a company is removed from a position via an anti-corruption probe, a competitor, sometimes friendly with the local government, is sure to step in.
It's time for the authorities to curtail these tactics and respect people's right to attorney-client privilege. If there are legitimate grounds for a case, there is nothing that should make an anti-corruption prosecution any different from other criminal prosecutions. But if a state is allowed to proceed in these kinds of abuses of power, there is the possibility that it could spread into the civil context, placing us in a society similar to Orwell's darkest imagination.
Robert amsterdam is the founding partner of the international law firm Amsterdam & Partners LLP