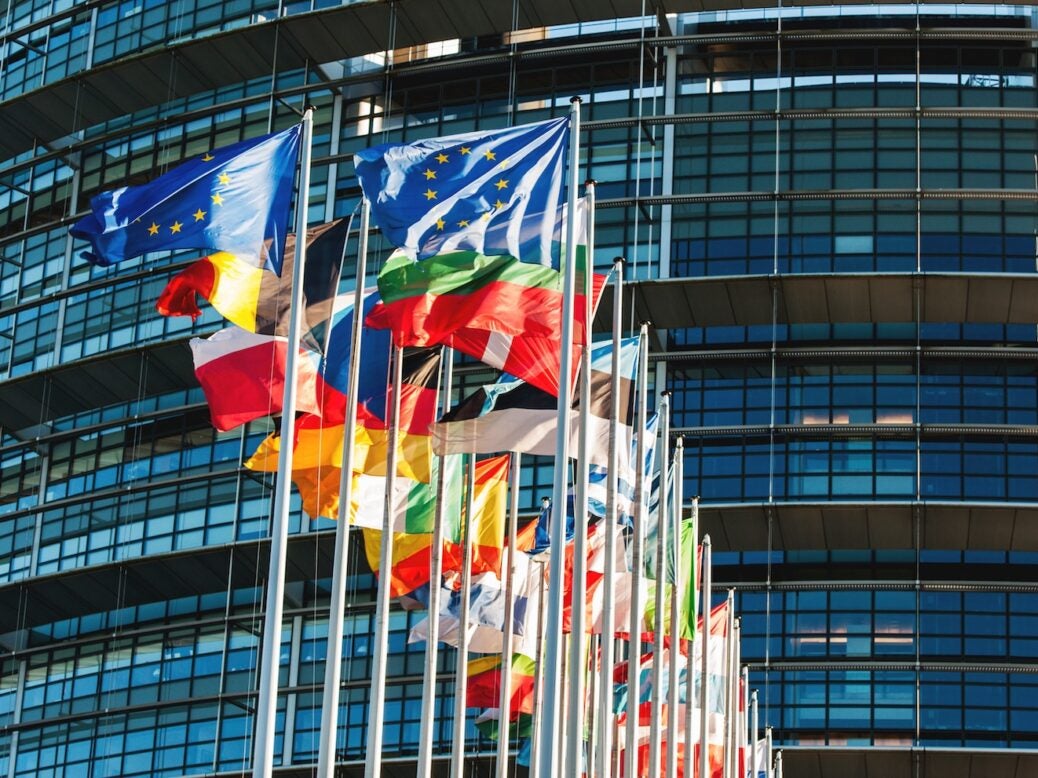 Based on current trends, we can expect lots of surprise geopolitical developments in 2022 — but how it'll affect the global economy in the coming months is the real question, writes David Landsman
After the year we've had, there must be easier ways of making a living than predicting what's coming next for the world — but that's what some of us have to do. If you're going to try, it's best to start with a simple robust methodology.
I favour what's known as the realist approach: look at the world as it is, not how you'd like it to be. What happens is a function of the power and interests of the players, including ourselves. Watch the trends, not just today's headlines. Be honest with yourself: don't overestimate your own strength or expect everyone else to respect your values.
What then for 2022? First, the big trends. The pandemic isn't over and, as the Omicron variant is reminding us, may have more surprises in store. Even if the worst of COVID-19 is soon over, the hangover will continue to surprise by its breadth and depth. During a crisis people often hanker for 'back to normal', but it never happens. Paradoxically, the consequences may be more dramatic for developed countries, with older populations and higher expectations. Dissatisfaction when the impossible isn't achieved is likely to lead to more populist pressures on governments, even if the populists don't win any more elections. Expect more regulation, more public spending, more tough rhetoric (and maybe measures) on 'foreign' companies and migrants.
The secular decline of the US has further to go, as Biden cannot deliver the geopolitical 'back to normal' some were naively expecting. There's currently no reassuring alternative in prospect for 2024. America's allies and adversaries will be taking note of the vacuum: 'power expectations', like inflation expectations, can be as important as the real thing. More optimistically, the US and its Five Eyes allies alongside India and Japan will continue to work more closely together to face up to the threats from China.
An all-powerful China would certainly not be a stabilising force, but a nervous China isn't cost-free either. The numbers and mood music coming from Beijing suggest that yesterday may have been as good as it gets for China and tomorrow won't be better. Having built up strong superpower expectations, President Xi might begin to feel that he needs to move aggressively, perhaps against Taiwan, while he still has a chance.
Feeling under pressure is nothing new for Putin's Russia.  It cannot dominate the West, but it can — and feels a defensive need — to disrupt in order to keep in the game. The focus right now is most obviously Ukraine, but Russia can tweak the West's tail easily in Bosnia and around the other European frozen conflicts. Most worrying is Russia and China's tactical readiness to work together to keep the West guessing. Both Russia and China can go a long way to challenge the credibility of the West without provoking conflict. If they can, they'd most likely want to stop there. But with all the players keen to protect their 'credibility', the risks in 2022 aren't trivial. And then the West will have some very big calls to make.
The EU remains a powerhouse of regulation, but falls far short as a hard superpower as long as there's no appetite to invest in military forces. If Emmanuel Macron wins a second presidential term in France, he will push on with his agenda for what he calls European 'strategic autonomy' — but it will only be Brussels who are really impressed. The UK is currently supplying more theatre than strategy, but we do now have the certainty that Brexit is baked in. In fact, we can see the first signs that 'Global Britain' has the appetite to play an effective niche role in the world, particularly if it can leverage its regulatory advantage where it really counts, such as in financial services, fintech and biosciences.
Some of the best news for 2022 may come from the Middle East, where Israel and an increasing number of states are deepening their political and business relationships increasingly independently of the US diplomacy. It's a win-win for the dynamism of the region. The bad news is the threat from a nuclearising Iran, which has encouraged consolidation. An unpleasant surprise coming from Tehran or Tel Aviv certainly can't be ruled out and the global non-proliferation regime would not take much pushing before it stumbles heavily.
In such uncertain times, the flight to safety must still be part of any strategy. An interesting question is whether crypto can evolve to join the Greenback and gold. The death of globalisation is exaggerated, especially given new opportunities in tech-driven services.
But if your world is physical as well as virtual and you depend for your business environment on governments and political stability, regionalising supply chains and ring-fencing operations can help you de-risk.
Whatever happens, there'll be no luxury of taking the eye of the geopolitical (crystal) ball in 2022.
Image: Shutterstock