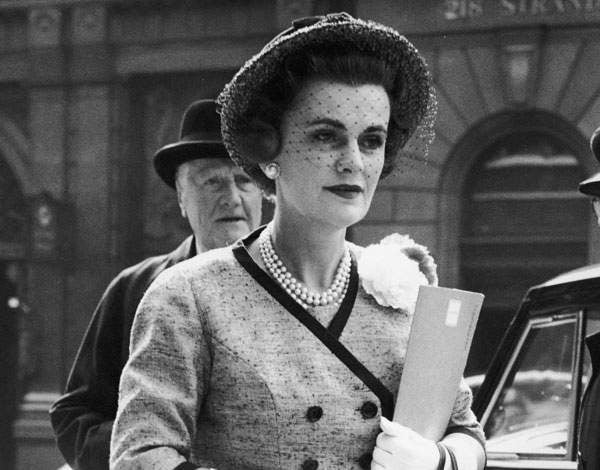 While our Victorian forebears may have considered it de rigueur to collect erotic lithographs, recent statistics show current generations have embraced digital erotica. And whereas the worst a Victorian cad could do is show a risqué Daguerreotype to his chums at the club, a sext can shoot around the world, ruining your privacy and your reputation, in a millisecond.
Studies have found that up to 20 per cent of adults have taken or sent naked pictures or explicit texts. Between 40-50 per cent of 18-34 year-olds have sent naked pictures to a partner, and a staggering 80 per cent have received sexts. Silver surfers aren't being left behind either: one survey uncovered that 10 per cent of people over 55 had shared erotic photographs.
It is against this backdrop that 'revenge porn' has become a problem. Revenge porn is used to describe the act of an individual posting, or threatening to post, explicit images online. These photos may have been obtained consensually or stolen. The intention is to cause humiliation and distress.
The impact of such an act can be devastating, causing the victim significant psychological harm, especially when the revelation of private sexual images can be ruinous. When the potential victim is wealthy one of the oldest crimes meets one of the newest in the form of digital blackmail.
Technology has made this trend all too easy. If the Duchess of Argyll, who owned one of the few Polaroid cameras in England in 1963, could get caught out – her husband found photos of her sharing her favours with a gentleman who was most certainly not him – then how much easier is it now there are almost two billion smartphones around the world. A smartphone is a camera, film studio, computer and storage device all rolled into one, and if the stats are correct, that's an awful lot of digital erotica floating in the ether.
The majority of images are sent within a relationship by couples who see this as normal, a view no doubt enhanced by the trend of celebrity selfies. The popularity of digital platforms such as WhatsApp, Twitter, Tumblr and Instagram has facilitated the ease with which a photograph can be made public. Even apps like Snapchat which claim that pictures are deleted shortly after they are viewed are rarely as secure as you might think: many people are unaware of apps such as SnapHack, which allow users to keep Snapchat images indefinitely.
The government has said that it is considering introducing criminal sanctions to tackle this issue with justice secretary Chris Grayling describing it as a 'growing significant problem in the UK'. The Malicious Communications Act provides some protection against the most serious forms of abuse and harassment, but the police can be reluctant to get involved.
Civil remedies offer a better solution, and allow people to take control of the situation. There is a host of case law that has been developed in the UK which establishes that personal photography is private. This applies even if you have posed for a snap that you later wished you hadn't. Ned RocknRoll, the husband of Kate Winslet, was able to prevent publication of a partially naked picture of him engaging in 'silly, schoolboy-like behaviour'. The judge had no hesitation in finding that the photograph was private, and found that the real motive of the newspaper was 'simply to satisfy the interest of its readership in the private peccadilloes of the rich and famous or (in this case) of those associated with them, rather than to contribute, as watchdogs, to public debate.' The secret filming of private acts is also an invasion of privacy and it is unlawful to publish such images.
The courts will grant restraining orders to prevent the unlawful posting of private images, as well as other private material. The publication of such images constitutes an invasion of privacy under section 8 of the Human Rights Act 1998. Copyright can also come into play as if you took the image yourself you own it and can control what happens to it. Copyright is an excellent legal tool as it also allows you to ask for orders for delivery of the image or footage and destruction. This means images that have been sent to an ex-lover can be called in and wiped.
Very often a victim is subjected to harassment and taunting ahead of the posting so there may also be the potential to seek an anti-harassment order under the Protection from Harassment Act. The courts will also readily step in to block publication when blackmail is involved. In addition, claims may be possible under the Data Protection Act for misuse of sensitive personal data by companies who facilitate the posting of such intrusive material.
We also advise clients to take proactive steps to protect their private information. Such steps include entering into bespoke confidentiality agreements and pre- and post-nup agreements to deal with how personal private information arising from a relationship is treated. Such clauses set clear boundaries around what is private, who owns photographs of the relationship should things turn sour and include delivery up and delete options. (As you can imagine, a legal discussion about who will own erotic photos that may be taken in future has to be handled with a fair bit of diplomacy.)
In May, a German court ruled that a woman had the right to demand that her former partner delete nude or erotic images that he had taken with her consent, despite there being no agreement and no evidence that he intended to use them. The court concluded that her personality right under German law outweighed his right to freedom of expression and his rights as owner of the photographs, and that she had the right to withdraw her consent to ownership and use of the pictures. Such claims are likely to become more common.
The threat posed by revenge porn brings into sharp focus the damage that can arise out of the misuse of an individual's private personal information. This is just one example of the risks posed by the technology we have embraced and demonstrates why protecting your digital privacy is such a big issue. If you are going to embrace technology, try not to embrace while doing it.
John Kelly is a Partner in the Media & Information Group at Harbottle & Lewis and specialises in privacy protection
Simple steps to help you avoid revenge porn threats
1. Don't publish private material publicly.
2. Use confidentiality agreements and pre nups to set clear boundaries.
3. Password-protect your devices.
4. Don't use cloud services to share sensitive photos across multiple devices.
5. Turn off message alerts to prevent images from being displayed on your phone's locked screen.
6. Understand the technology before using it and avoid sharing on public platforms.
7. Don't be a victim. If anyone threatens to post images or private information without your consent you have the right to say no and you can take action to prevent it from happening.