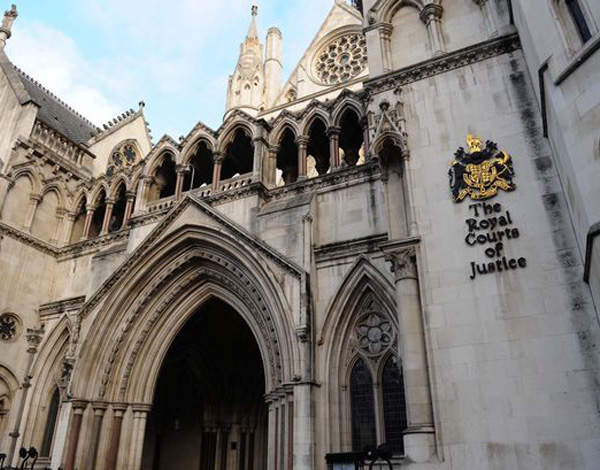 On 25 November 2013, the Court of Appeal dismissed Lucy Torrington's appeal against the refusal of a high court judge to allow her a share of her ex-husband's £3 million fortune more than 20 years after they separated even though they did not have a court order.
Lucy and Paul Torrington were married in 1985. Mr Torrington began his successful career in the insurance industry. They had two children. By 1991, the relationship had broken down irretrievably. They entered into a separation agreement the same year. This provided for the transfer of their London home and a flat in France to Mrs Torrington. In the turn, Mrs Torrington paid her husband £175,000. Mr Torrington also agreed to pay his wife child maintenance of £2,000 per annum and half of their daughter's private school fees. Their divorce was completed in 1995. However, they did not convert the separation agreement into a court order until earlier this year.
Over the next two decades, Mr Torrington amassed more than £3 million of assets and by the time the case came to trial, was earning £290,000 per annum. Mrs Torrington on the other hand was earning a small income as a piano teacher and was struggling financially. She had not remarried.
Read more on divorce from Spear's
Mrs Torrington argued that she was entitled to a share of her former husband's assets. The basis of her argument was that the foundation of Mr Torrington's career was laid when they were married. In particular, she said that her husband had become a director of an insurance company three years before they separated. She also told the court of appeal that the high court judge's decision not to make her an award was wrong because it disregarded her needs and the wide disparity in their wealth.
Further, she complained that she had signed the separation agreement under undue pressure as Mr Torrington had refused to leave the former matrimonial home until he was paid the £175,000. The court of appeal upheld the high court judge's decision as it found the separation agreement had been properly entered into without undue influence. Furthermore, Mr and Mrs Torrington had followed its terms for over 20 years.
While every case must depend on its facts and is subject to the wide discretionary powers of the court to seek fairness, it seems this must be the right decision. The High Court judge found the separation agreement had been a fair one at the time. Further consideration would have been given to the fact that the vast majority of Mr Torrington's wealth had been built up following their separation and subsequent divorce. This is defined as "non-matrimonial" property. No doubt Mr Torrington would have submitted that this was not the product of joint endeavour but by his efforts alone, performed outside the partnership of marriage. This is a contribution unmatched by the other spouse.
The fact that the separation agreement had not been made into a court order until this year was of little importance in this case save of course that it allowed Mrs Torrington to bring her claim. There is a lesson to all those separating who have assets or are likely to build up future assets – that to avoid the possibility of the claim, get divorced relatively soon after separating and make sure a court order rubber stamps the agreement.
However, if this does not happen, there is still likely to be a safety net in place provided the agreement was reasonable at the time. Essential components would be that full and frank disclosure of the family's income and assets were given, independent legal advice obtained on both sides and no undue pressure exerted.
However, as a word of final caution, if a separation agreement is not signed nor a court order made following a marriage breakdown, there is a significant risk that a former spouse will be able to make a successful claim against the wealthier spouse many years afterwards particularly if his/her needs were not met with at the time of separation and he/she has a continuing need for financial provision.
Richard Phillips, Partner and Head of Family Law team, IBB Solicitors