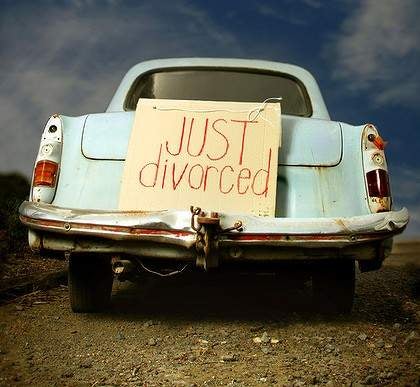 Family lawyers have many options in their toolbox now and the divorcing couples and lawyers themselves should not forget this, writes Linda Lamb
Are lawyers doing enough to reduce friction on divorce? The simple answer to this is no – some lawyers simply aren't doing enough. The legal requirement for divorcing couples is to attend mediation before issuing court proceedings, and this is either done in a perfunctory way to get the form signed by the mediator or avoided completely claiming that mediation is unsuitable.
All too often alternative dispute resolution methods are dismissed in favour of more litigious options for divorcing couples. Going through a divorce is of course incredibly difficult, not just emotionally but also financially too. Potentially aggravating an already fractious situation in the courtroom when there are ways of making the process less painful by taking a different method is surely the best option for the couple and their families?
This is why solicitors should be looking for solutions, not gearing up for litigation. There are a number of ways in which they can do this: lawyers could consider training in a dispute resolution method which would help them move away from the fight mentality, or give dispute resolution a chance by trying to find the best option for their clients and their family's needs.
What are the options
Mediation – the cheapest and least confrontational of the options. Getting a couple to start talking about their family can improve communication which is really important if there is young children.
Hybrid mediation – this may work well for couples where either one feels vulnerable and at a disadvantage because their ex-spouse has a much better idea about the finances. This method can also be beneficial in situations where the chance of conflict is high and there is a real risk that litigation is an option. In this style of mediation, the couple can include their solicitors to give legal advice during the mediation sessions. The mediator is also able to meet with each of the couple individually with their lawyer for discussions separately from their partner which may make the negotiations progress more easily.
Collaborative law – this is where couples attend meetings with their lawyers and discuss solutions which will be best for all the family members. The lawyers are then able to provide legal advice and can also finalise any court documents which are agreed.
Solicitor-led negotiation – this can be appropriate in situations where mediation is genuinely unsuitable or the other partner refuses to attend. An ex-spouse can appoint a solicitor through which they can negotiate with the solicitor for the other partner.
Court – where the couple have not been able to agree a way forward. This is usually the most damaging for the couple and the children because the hurt and animosity that the process can generate is hard to get over.
Arbitration – often referred to as private court where an arbitrator can make a binding decision about the issue the couple cannot resolve.
There are also many other options that can help even the most acrimonious couple to move forward and start to communicate for the benefit of the family.
Counselling – this can be individual or for the couple together or both. This is not to get the couple back together but to help them to communicate as parents. This should not be considered just in the short term but also in the longer term. The children should not have to dread their graduation or wedding because they are worried about their parents being together at the event.
Parenting workshops and courses – helping couples to parent in a more consistent way to avoid their children being confused about the different parenting and boundaries that their parents present.
Life coaches – these can help the couple to start to live their lives as individuals and giving them help to move on in a fulfilling way with their new life.
Money coaches – if someone has never had to be self-sufficient and finds it hard to budget and deal with financial issues.
Independent financial advice – there may be need for someone to get help with investing money that they receive or advice on the best pension for them.
All couples who have children should be encouraged to think about the long term effect on their children about an acrimonious divorce and find a way to avoid this from the initial legal advice given. Family lawyers have many options in their toolbox now and the divorcing couples and lawyers themselves should not forget this.
Linda Lamb is a solicitor and director at LSL Family Law