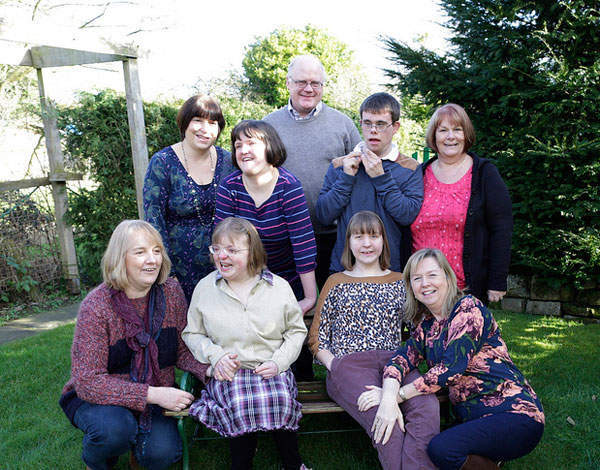 Author: by Chloe Barrow
Charitable investments don't usually remunerate the benefactor, apart from offering a clearer conscience or perhaps exalting the giver's reputation. But now a new charity bond means you can relish the rare joy of being the giver and receiving a gift.
The Retail Charity Bond, which was launched last month by social investment charity Allia in association with Canaccord Genuity, gives charities smoother access to the debt market for fundraising. The first bond of this kind, recently introduced by Golden Lane Housing – the housing arm of learning disability charity Mencap – aims to raise money to build accommodation for mentally disabled people and is due to be listed on the London Stock Exchange order book for Retail Bonds.
The bonds will be fully tradable and are available to buy until 23 July, while stocks last, through Barclays Stockbrokers, iDealing, Interactive Investor and Redmayne Bentley.
After a minimum investment of £500, investors can then buy Golden Lane Housing's bonds in multiples of £100. The return is 4.375 per cent over seven years paid as a fixed twice yearly payment, with the added bonus that you are helping vulnerable members of society access high-quality assisted accommodation.
'Retail Charity Bonds are attractive to any investors since, as they are listed on the stock exchange, they are eligible for ISAs and SIPPs. From an ethical standpoint, this is an important issue as it's difficult for anyone to get housing these days and that includes those with a disability,' says Alistair Graham, director of Golden Lane Housing. 'We aim to raise £11 million in order to invest in 30 more quality homes for 100 people with a learning disability.'
Henrietta Podd of Canaccord Genuity agrees that the bonds are financially attractive to investors: 'The most comparable bond in the marketplace currently is the A2 Dominion retail bond, though it is a large fund whereas ours is small, however we provide a higher return.' (The difference is 0.3 per cent.) Standard risks apply, and investors are also not protected by the UK's Financial Services Compensation Scheme as with savings providers.
However, as Graham points out, having a smaller issue doesn't necessarily bring higher risks since Golden Lane Housing is government-backed. The charity's principal source of income is rent from its tenants, who typically rely on disability housing benefit, though most tenants opt to pay directly through their local authority (unlike general needs benefits which are given to the tenant), meaning default rates are low.
'We are not affected by government policies such as the bedroom tax either as we are private rather than social housing. Nobody can tell what's going to happen in the future but we have a track record of sixteen years' steady growth in the value of our assets which are £83 million at historic cost value,' he says. But given the bonds' dependence on government funding, one must be wary of further benefits cuts. It's worth noting there is a reassessment of disability benefits due to start in October 2015, however it is unclear who exactly will be affected and how.
For the moment, however, rent does get paid, but it's building that's the problem. Funds for the construction and maintenance of quality care homes have been low in recent years – meaning less care is available to those who need it and many families and carers do not get the support they require. When they do manage to find suitable accommodation, individuals often have to move far away from friends and family due to local housing shortages. So to help improve family bonds, invest in disability housing bonds.
For further information, see Golden Lane Housing's website
Update: The Golden Lane Housing Retail Charity Bond closed today, 9 July. The sale ended two weeks early due to demand