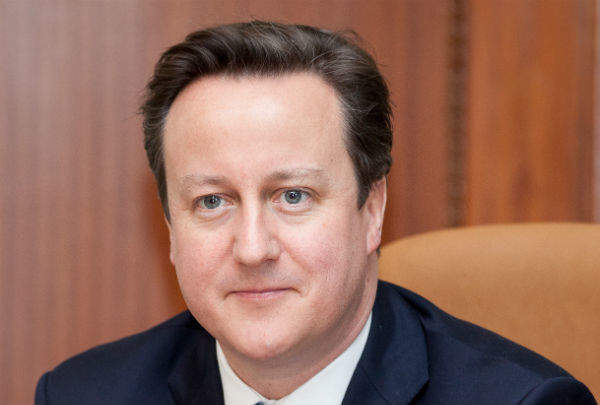 Author: Suren Prasad

David Cameron was born in Marylebone, London on October 9, 1966 to Ian Donald Cameron and Mary Fleur (née Mount). David Cameron's top school grades sent him to Eton College, Berkshire at just 13. Graduating from Eton in 1984, he took a gap year researching for his godfather, Conservative Member of Parliament (MP), Tim Rathbone for three months, while witnessing House of Commons debates.
Obtaining a Bachelor of Arts in Philosophy, Politics and Economics from Brasenose College, Oxford, Cameron began working at the Conservative Research Department from September 1988. In 1991, he was part of Prime Minister John Major's briefing team.
With the Conservatives winning the 1992 elections, Cameron was promoted to Special Adviser to Norman Lamont, Chancellor of the Exchequer and was soon chosen by Home Secretary Michael Howard as Special Adviser in 1993. In 1994, he joined Carlton Communications as Director of Corporate Affairs and soon ran for Parliament in 1997. He contested again after resigning in 2001. Winning the MP seat for Witney, Cameron was made a member of the Commons Home Affairs Select Committee.
Cameron was chosen Eric Forth's deputy in the Privy Council Office as a shadow minister in June 2003 and that November was made the Conservative Party's vice-chairman. In 2004, he became Opposition frontbench local government spokesman and later becoming the head of policy coordination in the Shadow Cabinet in June. He was then promoted to Shadow Education Secretary.
Once Conservative Party boss Michael Howard resigned after the May 2005 general election loss, Cameron's impromptu Party Conference speech helped in getting him elected Conservative Party Leader and Leader of the Opposition in December 2005, as well as bestowing a Privy Council membership.
In the 2010 general election, Cameron's Conservatives won 306 seats, but faced a hung parliament due to a 20-seat shortage for complete majority. After a coalition with the Liberal Democrats Cameron was invited to form the government.
In May 2015, Cameron again became PM for a second consecutive term — the first PM since 1900 to be re-elected following a full term. Apart from Margaret Thatcher, he's the only PM to enjoy a full term followed by immediate re-election, combined with a higher number of seats won. Cameron draws a salary of around £143,000 a year, which includes his MP salary of £67,060.
In 2010, Cameron's father left him £300,000 in his will. Excluding inheritances, his wealth is estimated at £3.2 million.
An avid cyclist, Cameron rode his bicycle to work before becoming prime minister.