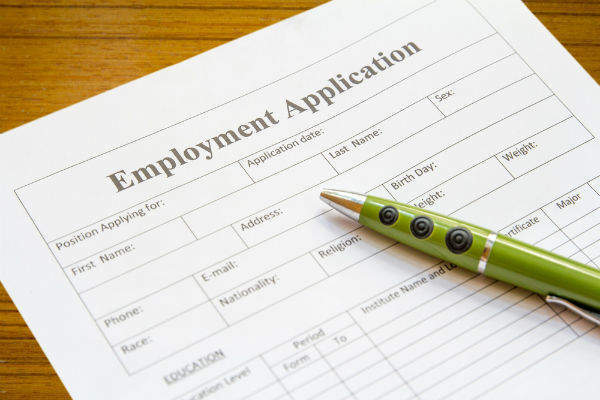 Author: Peter Matthews

With typical City law firms receiving more than 1,000 applications for sometimes just a dozen training contract places, and chambers receiving even more entrants for pupillage, knowing how to stand out from the crowd is key.
Our guide on the 10 steps you need to know when becoming a lawyer will help you figure out your route to the profession, starting with your A-levels and undergraduate degree, before moving onto the courses in between and everything else that follows.
We offer you tips on how to choose what to study and why, how to secure a training contract or pupillage, and explore why the most direct route isn't necessarily always the best.
1. Get your A-levels
While the question of which degree to study at university before you've even selected your A-levels may seem a bit premature, choosing which subjects to study with the next step in mind can help with university applications further down the line.
Choosing your A-levels is a key part of getting on track with your chosen career path, especially since some universities prefer, and even specify, certain subjects.
In 2011, the Russell Group of 20 leading UK universities, which includes Oxford and Cambridge, published a guide to making decisions about post-16 education, called Informed Choices.
The guide provided a list of the best subject combinations for degree courses and advised students to follow this to have the best chance of getting into a competitive university.
It also outlined that there are some subjects that are required more often than others, referred to as 'facilitating subjects', which were identified as Mathematics and Further Mathematics, English (Literature), Physics, Biology, Chemistry, Geography, History and Languages (Classical and Modern).
The guide advised being cautious about studying more than one "soft" subject, such as Media Studies, Art and Design, Photography, Business Studies and General Studies, as this could affect your chances of getting into competitive universities.  
Visit https://russellgroup.org/InformedChoices-latest.pdf
2. Choose the best university to get your undergraduate degree
Becoming a lawyer does not necessarily mean studying a law degree, with history, English and languages often a popular alternative.
But whatever subject you choose, it is worth knowing which universities fare best for your chosen subject. There are a number of options for this, but thecompleteuniversityguide.co.uk, theguardian.co.uk and topuniversities.com are a good start.
Aspiring law undergraduates should be aware that they will need to sit the National Admissions Test for Law (LNAT), a legal exam which tests intellectual ability and forms part of the admissions process at some of the UK's top law universities. Although the exam does not assess legal knowledge, students are advised to familiarise themselves with test's format and style, and practise writing essays on a computer.
Choosing which law degree to apply for can be difficult and may depend on location, the course itself, or a mix of both. But, be prepared – competition is fierce and a strong academic record is needed to stand a chance of getting into a good university. The University of Cambridge, University of London and the London School of Economics and Political Science top the league tables for their law degrees.
You should also take into account which courses exempt graduates from the Graduate Diploma in Law (GDL), which can lead to potential savings of up to £9,000, compared with degrees that don't offer the exemption.
If your course is not exempt, or you have opted to study a non-law degree, you will be required to take a GDL course, which will align your studies and can take up to a year to complete (full-time).
3. Extracurricular activities
Considering that a typical top City law firm receives more than 1,000 applications for just a dozen training contract places, it is crucial to stand out from the crowd. Differentiate yourself by taking part in activities, which can transfer into valuable skills and help you get that all-valuable training contract further down the line.
Mooting – a presentation of a response to a legal problem against an opposing counsel and before a judge – is a perfect way for students to acquire the skills needed to be a successful lawyer. Usually, four speakers are divided into two teams, with a leading and junior counsel in each.
As well as giving law students the opportunity to put what they've learnt in the classroom into practice, mooting can also help to improve analysis and interpretation of facts, and help them to become better public speakers – and is especially great for aspiring barristers.
In addition to mooting, several universities offer negotiating and mediation activities, which are ideal for any budding solicitor or barrister. Client interviewing competitions are also held by several universities and challenge students' inter-personal skills and their ability to cope with situations that may arise in client meetings.
4. Work experience
Gaining a solid base of work experience can give you the edge you need to succeed as a lawyer. As well as giving you the opportunity to experience first-hand how academic law translates into daily practice, having a couple of work placements under your belt can improve your chances of gaining interviews later in the future when applying for places on training contracts or pupillage in chambers.
5. Make the choice on whether to train as a solicitor or barrister
Aspiring lawyers should ideally start thinking about making a decision on whether to become a solicitor or a barrister by the second year of university, as applications for training contracts at law firms need to be submitted two years in advance. This is the same for some of the country's best chambers for pupillage – for instance, 1 Chancery Lane will start accepting applications for pupillage (to commence in October 2015) from October 2013.
The term 'lawyer' applies to both barristers and solicitors, but the professions have many differences.
Typically the first point of contact for members of public or businesses with legal problems, solicitors have much more contact with clients than barristers. In addition to researching points of law, they prepare and draft contracts and other legal documents, and negotiate contracts and deals.
Solicitors often refer work to barristers, who will then provide specialist legal advice to their clients and represent them in courts and tribunals. This can include advising clients on the law, cross-examining witnesses, presenting legal cases to the court and negotiating settlements.
Fiona Medlock, Graduate Recruitment Manager for Mills & Reeve LLP, says that although deciding which profession to pursue can seem daunting, research is key.
"Careers fairs are often a good start and many universities run law sector specific events during the autumn term," she says. "Research the exhibitors prior to the event and go prepared with questions.
"You might want to ask about a typical day, what the working environment is like. Ask anything that will help you decide if that is the career for you." 
Taking part in extracurricular activities can be a great help in figuring out what your strengths are and discovering where your true interests lie. For instance, mooting is the closest university students can come to the role of a barrister without being in a court itself, whereas client interviewing competitions can prove valuable for budding solicitors because of the level of inter-personal skills needed to succeed.
Work experience can also help you to see the differences between the two professions first-hand. Do a placement at a law firm and some mini-pupillages in chambers. Keep an open mind with regards to which area of law to go into, too.
"This will give you a flavour of what to expect," adds Fiona. "The more variety you can get, the better informed you will be."
Once a decision has been reached, aspiring solicitors should follow their degree and GDL, if necessary, with a one-year Legal Practice Course, while those wanting to train as a barrister must take a one-year Bar Professional Training Course once their undergraduate degree and GDL have been completed.
6. Do the Legal Practice Course or Bar Professional Training Course
Once a decision has been reached on which profession to pursue, aspiring lawyers should follow their degree and GDL, if necessary, with either a one-year Legal Practice Course (for solicitors), or a one-year Bar Professional Training Course (for barristers).
The Legal Practice Course (LPC) is the vocational part of training to be a lawyer and can be completed in one year, full-time, or over two years, part-time. It is designed to equip students with the knowledge and skills needed to practice as a solicitor.
Applications for most LPC courses are made through the Central Applications Board (CAB) at www.lawcabs.ac.uk. Be aware that you must apply to three law schools in the autumn prior to the September you wish to study the course.
The Bar Professional Training Course (BPTC) is mostly a practical course completed in one year, full-time, or over two years, part-time, to give aspiring barristers the skills and knowledge needed for a career at the Bar.
Students have to pass the Bar Course AptitudeTest and join an Inn of Court before they can study the BPTC. The aptitude test assesses applicants' critical thinking and reasoning, but does not test their legal knowledge.
7. Apply for training contracts or pupillage
Training contracts
Getting on a training contract with a law firm is the last step to becoming a qualified solicitor – and is perhaps the most competitive step of all. Competition is fierce and makes all of the time spent on your work placements and extracurricular activities worth it.
Many firms, especially larger and commercial firms, fill training places two years in advance, so it is important to bear this in mind when applying. Do your research and focus on which firms you want to work for most. This is likely to shine through in your application and get you that all-important interview.
Spend a lot of time on perfecting your covering letter and CV – or application form – as these are key to securing an interview.
"It is the answers to the other questions on the application form which can make the difference," says Fiona Medlock, Graduate Recruitment Manager for Mills & Reeve LLP.
"We are looking for a good style of writing, the ability to express oneself clearly and concisely. I like to see good examples of team skills, responsible roles and initiative also good evidence that the candidate has researched the firm."
Finally, re-read your application several times before submitting it to avoid common mistakes, such as spelling and grammatical errors.
Pupillage
Pupillage is the equivalent of the training contract for solicitors – and is the final step of training to be a barrister. Without it, you will not secure a permanent place, or tenancy, in the chambers, so it crucial.
But, be warned: it is fiercely competitive. The Bar Council found that in 2010, between 1 and 5 and 1 in 6 of those who completed their BPTC were offered pupillage, meaning that at least 80% of BPTC did not get a place.
The 12-month pupillage is similar to an apprenticeship in that it is practical work of chambers and includes drafting and liaising with solicitors, colleagues and clients, as well as advocacy.
Aspiring barristers will find all pupilage vacancies advertised on www.pupillagegateway.com, through which you can apply to up to 12 different sets of chambers or Authorised Training Organisations.
Applicants should apply by submitting an application form, which may include questions on responsibilities, awards, interests and recreational activities, as well as a pupillage application questionnaire.
This is your chance to shine – but you only have the decision-maker's attention for a couple of minutes, so it is key that your answers are excellent, accurate and stand out from the crowd.
8. Get your first job as a qualified solicitor or tenancy as a barrister
Congratulations – you are now a qualified lawyer!
Now, the next step for newly qualified (NQ) solicitors is to get a job. If all has gone well with your training contract, you may decide to apply for in-house jobs at the firm.
This is quite a common route for NQs. In autumn 2013, 86% – or 18 out of 21 trainees – were employed as newly qualified lawyers byBerwin Leighton Paisner following completion of their training contracts. WhileClifford Chance offered jobs to 54 of its 66 qualifiers, resulting in an 82% retention rate.
You may find, however, that you are not suited to the firm, or that a job isn't available in-house. At this point you will have to start the search for NQ roles externally.
As with your training contract, you should spend some time researching law firms before choosing which ones to approach. By all means, sign up with recruiters but be cautious about who your details are being sent to.
Flexibility is key, however. Don't discount a department because it is not exactly what you want to do as once you've got a foot in the door, it may be possible to move to your preferred profession within a couple of years.
For qualified barristers, the next step is to obtain tenancy in chambers as a self-employed barrister, or get a job as a barrister in practice.
While the top law firms tend to keep most of their trainee lawyers, the same does not apply for trainee barristers.
Obtaining tenancy at chambers is an even tougher game than pupillage. The process varies, but usually the chambers' tenancy committee monitors the work of pupils throughout the year and suggests which should be offered tenancies. 
If you are not offered a tenancy, however, do not despair – many barristers apply for a 'third six' at another set, which gives them the opportunity to apply for another tenancy.
It is also possible to work as an employed barrister, which offers more job security than tenancy. Employers include the Crown Prosecution Service, the Government Legal Service and the Armed Forces.
9. Do some voluntary work for the good of your soul
From helping out at your local RSPCA centre or fundraising for the Samaritans to assisting as a football coach and being a prison outreach worker, the opportunities for volunteering are endless.
A great way to use your skills to give something back to the community, volunteering can make a difference to peoples' lives and allow you to develop and/or build on your experience and knowledge.
Both challenging and rewarding, it is a sure-fire way to make you happier, too. As well as taking time out from your own life – and its stresses – you get the chance to meet new, like-minded people, while helping others.
To get started, visit www.do-it.org.uk 
10. Do none of the above! Have another career, then bring that experience to law
Every year, many people make the switch to law from different careers. Although it is no mean feat, law firms appreciate the value mature students can bring to the profession.
As well as having a wider perspective and a good business sense – depending on your other career choice -you will have the benefit of life experience, including interpersonal skills and the ability to cope in stressful situations – all of which are important for lawyers.
But you should be aware of the pitfalls, and making sure a career in law is right for you should be at the top of your list. Branch out to your network and secure a work placement at a law firm or mini-pupillage, for example, before you jack in your existing career for something that isn't at all what you expected.
If your mind is made up, start researching how you can transfer your skills and knowledge into a legal profession. Those with an undergraduate degree can take a one-year conversion course, known as the GDL, before progressing onto a training contract or pupillage.