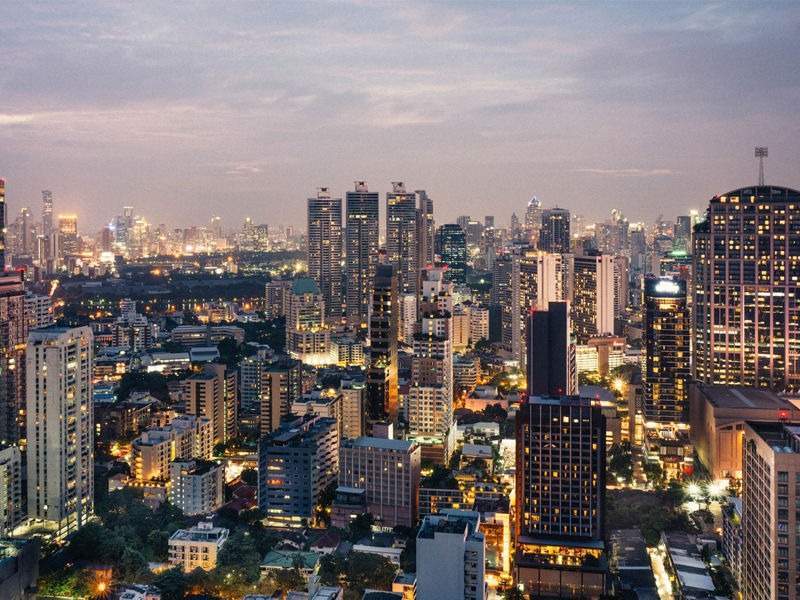 What can £12,000 buy you? Residency in Thailand for starters. The Thai government has created the Thailand Elite Program, offering residency or long-term visas for wealthy foreign citizens. It's a game changer, completely revolutionizing the way we travel. Oh yeah, and it will save you tons of money in taxes.
The program focuses on creating a luxury travel experience with VIP concierge services that streamline the process of entering and exiting the country, as often as you want. Only once, three documents are needed to prepare your way in – it doesn't get easier than this to make Thailand your second home, whether you're jet setting there for monthly meetings, a great golf experience or looking for your third act adventure.
Thailand is a pretty magical place, but it's usually touted as a stunning vacation of a lifetime, or a lucky business trip that mixes in a little pleasure. Due to the nature of international travel and the visa requirements to get in for longer than a few weeks, it's typically considered a one-off sort of a trip and not in the running for residency.
Your key to a golden future
The Thailand Elite Program offers a multiple entry visa valid for five years, renewable depending on which package you chose. It comes with perks like chauffeured limo rides, a personal travel concierge, VIP assistant services, access to private healthcare, and almost anything else you can imagine. The program comes in seven different residence options, starting at £12,000 for five years and going up to £51,500 for twenty years.
For long term international travel, it offers the perfect solution to make Thailand a second home and enjoy the mystique of the land… along with an extremely beneficial tax regime. You're only taxed on income sourced in Thailand, and foreign-sourced income is tax-free (so long as it is not remitted to Thailand in the same year in which it's earned).
Your second home in paradise
Retiring is all about giving yourself that final grand third act, a reinvention of life as you know it. It should be a combination of your early 20s carefree attitude, a touch of sensibility from your middle age, and a general embracing of a travel bug that you've felt in your gut your whole life. Residency in a place like Thailand can be a completely different sort of adventure—it's not a trip that involves hotel hopping or constant sight-seeing. Our program not only gives you a unique opportunity to bypass the obligated proof of monthly bank account statements that usually comes with a retirement visa program, but also to actually create a home here. Why shouldn't the third act be the most adventurous? It's the time when your bank account allows for indulgence and your hard work for all those decades finally pays off.
Thailand has that rare trifecta of low living costs, a rich cultural heritage, and a high quality of life—all factors that contribute to the programs price tag and make it worthwhile. The country itself has made impressive socio-economic progress over the last four decades, moving from a low-income to an upper-income country in less than a single generation.
It's also one of the most sought-after travel destinations, with bucket list attractions like spectacular ancient ruins, scuba diving sites, golden palaces, the stuff that dreams are made of. Thailand is the Land of Smiles, post-card perfect beaches, palm trees, Buddhist monasteries, and a buzzing business hub dubbed the new Hong Kong.
Golfers find themselves in a paradise. Whether in the seaside resorts in the south, in the middle of the mountains in the north or around the pulsating cities: everywhere there are golf courses that fit every preference and every playing level perfectly.
Fall in love with a warm & friendly culture
The capital city, Bangkok, is known as the 'City of Angels' and lies at the heart of the country. The City of Angels in the Land of Smiles—how could you not be constantly happy? The city seamlessly blends an animated local atmosphere with an urban lifestyle on a global metropolitan scale.
Thailand's popularity as a tourist destination owes a great deal to its sunny climate, as well as the people's pride in the cultural heritage that makes it such an interesting destination to explore… the Buddhist and Hindu influenced lifestyles, along with ethnic and cultural diversity, is pretty amazing.
Investors, wanderers, entrepreneurs, high net worth individuals, adventurers, golfers and families alike, we're all together in this wanderlust search for a Utopia that fulfills us personally and professionally. Someplace to bring us excitement and peace, luxury and convenience. The jewel of Southeast Asia may be just the global citizen paradise we've been seeking all along.
Website: https://www.thailandelite-direct.com/