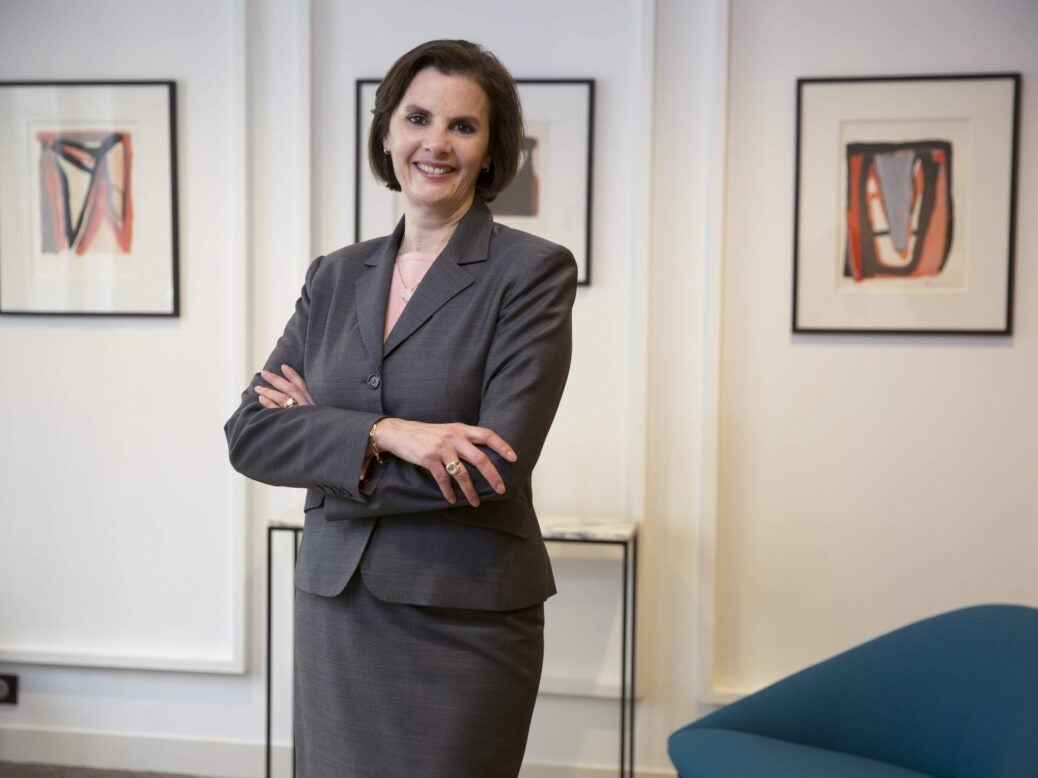 Spear's catches up with Sofia Merlo, co-CEO of BNP Paribas Wealth Management
Sofia, welcome to London! How have the past 12 months been?
'We had a good year in 2017, markets were good and we were investing everywhere. We've been quite resilient since the crisis and after that, so clearly we've tried to invest in Asia, in Europe and the United States and we're quite happy with that footprint.
At the end of September we reached 358bn euros in assets in under management which means we are ranking 7 or 8th in the world, depending on the level of assets and the currency that you are taking. We now have 6,800 people and are number one in the Eurozone.'
What are the challenges you are facing now?
'I would say that we have three main challenges. The first one is the low interest rates we have in Europe – as you know, we are quite big in Europe so that has quite an effect.
The second challenge is regulation. We had the compliance issue and now we have the MiFID part of the regulation which comes into force in January next year. We've prepared ourselves for the last three years so we will be on time – it's quite a new feature for our division.
And then lastly, an area where we are already making a lot of progress is digitalisation and the changing behaviour of our clients and what we have made in new features and devices for our clients, making sure we enhance the way they consume with the bank.
These three main challenges mean we continue to invest in I.T. and in people all over the world. Of course, even if we have these regulations, compared to our competitors we will continue to serve all segments on clients. We continue to deliver bespoke services and we continue to personalise for clients, and deliver the kind of service they expect for us.'
What new initiatives have you been working on for these clients, to suit these needs?
'We have launched [a service] for our top-hand clients who are looking for a connection, ideas for investments, and other things, more simple on our app and on our website.
In terms of products, as far as low interest rates are concerned, clients are expecting a different kind of solutions service, and we saw a trend on alternatives, on private equity and also on impact investing. Our last report on entrepreneurs showed that clients are really looking to invest in social impact, in positive impact investments.
Two years before, ten per cent they said that we were looking to make positive impact investments. This year it's 39 per cent – it's a real trend… And if you take millennials, it's more than that – even higher than 39 per cent.
So of course we've been trying to figure out how we can serve our clients around social impact, and of course we still have our philanthropy offering which we have had for eight years now. This is really interesting and now spreading across all our continents – Asia, Europe and the United States.
Now we're trying to figure out how we can have a different kind of solution for products, with more social impact or SRI… It's these kind of new, innovative things that are linking the needs of the client with their expectations of their investments.'
What do you make of Brexit? How is BNP Paribas thinking about what lies ahead and how do you think it affects London's appeal as a financial centre?
'First, we have to wait for the final outcome of the negotiations – the view from Europe is that we're just waiting. We can't say anything until we have answers as to what the final negotiations will be.'
Where will BNP Paribas find advantage in the next ten years? What does it have to do to stay ahead?
'If you look at the wealth management industry, there aren't so many banks that could tell you that you that they have a footprint in Europe, Asia and the United States. Most of them have made a choice to stay in one of those continents. So this is for us really important, to make sure we can accompany our clients across those geographies.
The US is very important for us – we launched our wealth management offering in the US five years ago through our franchise with Bank of the West, which is our retail network based mainly on the West Coast.
We did a tremendous job as we have double digit growth there and we have now 15 private banking centres in the US – four in Silicon Valley, and more set to come.'
The US seems an area of increasing emphasis. Are you looking to expand further there?
'We are a niche player in the US – we still work mainly with Bank of the West, which is known to have a big footprint of entrepreneurs on the corporate side. Our aim is really to be sure that we are serving these entrepreneurs as a one-stop-shop within the bank. We have a lot to do – we still have a lot of clients within the corporate banking division.
Secondly, worldwide wealth is growing by 6 per cent year everywhere, and by region, 4 per cent in Europe, 5 per cent in the US, and more than 10 per cent in Asia – as we say, the cake is growing, so there is room for everyone. And if you look at Europe, half of the HNW clients are served by non-private banks – either by independents or by retail. So we still have a lot of room to grow.'
Matthew Hardeman is Senior Researcher at Spear's
Twitter: @matthewhardeman