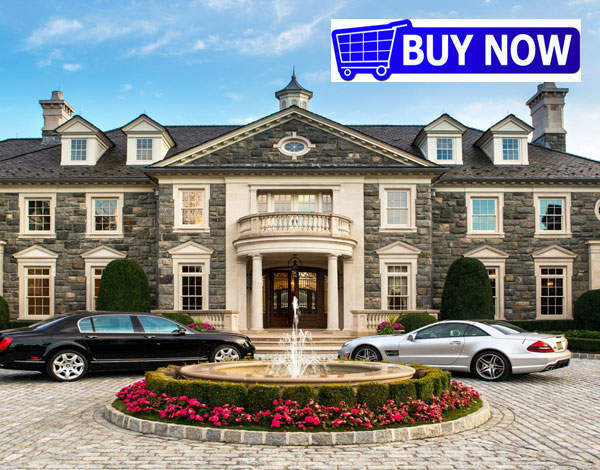 Estate agents aren't the best loved – no matter where you are in the market. So the news last week that the owner of £15.5 million worth of Knightsbridge home managed to save hundreds of thousands of pounds in fees by offering his home for sale online will be music to many a mogul's ear.
The owner of the six-storey, grade II-listed Hans Place townhouse (he is the founder of a pharmaceutical company) is reported to have discovered that he could sell up online at a fraction of the cost through Sellmyhome.co.uk. He spoke to The Evening Standard on condition of anonymity: 'What struck me during the process of appointing an agent was the work involved to sell my house seemed disproportionate.
'How can it be that selling a £15.5 million property should cost 15.5 times more than selling a £1 million property, when the agent's workload is virtually identical? When we raised the issue with agents, there seemed to be very little wiggle room on the 1.2 to 1.7 per cent commission.'
Traditionally the preserve of the traditional mid-market consumer, could online sales take the property world by storm, snubbing the ubiquitously loathed agents' fees across the board?
Online agents presently account for 6 per cent of the market – but Sellmyhome.co.uk claims to have saved their vendors over £1 million in fees in 2014. Comedian David Mitchell and his TV presenter wife were reported to have bought their £3.2 million Belsize Park home through online agents eMoov, paying a mere £720 and saving themselves the £70,000 demanded by an estate agent.
Henry Nash, who founded Sellmyhome.co.uk when he tried and failed to sell his property via a traditional agent a number of years ago, tells Spear's if the online model's success in the US is any indication of the future, traditional agents should be worried: 'High street agents are still trying to hold firm and not evolve their business model, but there will come a time soon when they will have to alter their pricing strategy to a fixed fee model. That tipping point can't be far away, and once one of the main high street agents makes the shift, the others will quickly follow. It should be fascinating to watch.'
HNWs aren't usually associated with online bargain hunting. Did he really expect to see prime and super-prime property listed on the site? 'In all honesty, not at the level we have seen listed, but we always hoped to attract properties in the £1 million-plus bracket, as the savings only increase with the value of the home.'
Surely there are advantages to using a traditional agent, like securing a better price? Nash isn't so sure.
'In short, there are some benefits to using a high street agent. If you cannot feasibly conduct the viewings yourself then they provide a valuable service, but the cost for this needs to be re-evaluated to provide better value for money. Securing a better price is something agents use as a USP, but in reality this is nonsense.'
Perhaps unsurprisingly, he is bullish on the future of his prime business: 'Without doubt more vendors in the prime sector will switch to using online agents instead of high street agents as awareness among this group increases. More and more success stories will simply speed this trend up.' Perhaps it's now time to find your new home on someone else's homepage.