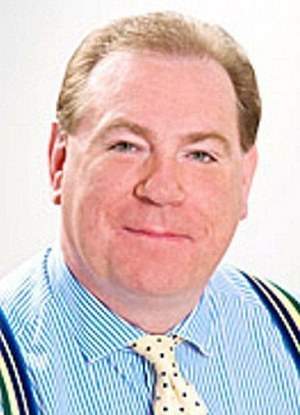 First class degree and PhD from Oxford, Master's degree from Harvard, Member of the New York Bar. Impressive? Certain City law firms certainly thought so when they hired top litigator Dennis O'Riordan (known as Tom).
But, as was recently discovered, his CV was bogus and he did not have many of the academic qualifications of which he boasted. His employment was rapidly terminated by a red-faced employer.
One of O'Riordan's previous firms has defended itself, claiming that his reputation was more important than his academic references when he joined them. Perhaps, but whether a City law firm or entrepreneurial business, hiring new team members can be risky and expensive.
But how do you guard against the risks associated with taking on a lateral hire blind? Investing sufficient time in the selection process and taking the time to fully investigate the background of a potential new hire is key and will protect your business and your reputation.
Pictured left: Dennis O'Riordan grossly exaggerated his academic achievements
Background reference and criminal records checks are clearly vital before making any offer. Perhaps the risks are evident, but what positive steps can a business take to protect its position as best it can, while growing its business and acquiring talented individuals from its competitors?
In professional services firms, where O'Riordan spent his now abruptly curtailed career, prospective partners are often tempted to share confidential information, such as client names and previous billings, to impress their new firm. Headhunters often facilitate this process by providing packages of detailed information to potential acquiring firms.
Worse-case scenario
But be aware of the risks associated with receiving such confidential information – you are likely to be procuring a breach of contract. In the worst-case scenario, an injunction may be obtained against you and your (now not so popular) new partner or you could be sued for damages. These risks can be avoided if you do not ask for, accept or use this information.
Pictured above: Balliol College, Oxford, where O'Riordan claimed to have studied
Instead rely on publicly available information and by asking candidates to produce prospective projections and business plans, setting out how they would build their practice within the acquiring firm. Even if you are prepared to take the risks associated with reviewing confidential information when deciding whether to make an offer to a candidate, be warned that lateral hires rarely bring the full client list that they promise and the credibility of their future plans should be more important to you than their past performance.
Ideally, try to reach a position where you can make an unconditional offer, with no requirement for a staff or client following. You can then approach the defector's former firm, telling it that an unconditional offer has been made and accepted, and offering to negotiate terms allowing early departure and waiver of client and staff restrictions, as this might help them to reduce associated overheads. Catch me if you can? Well, yes, actually, providing you have the right hiring 'tool kit' in place. Prospective recruits beware.
Emily O'Donnell works at City private wealth law firm Maurice Turnor Gardner LLP