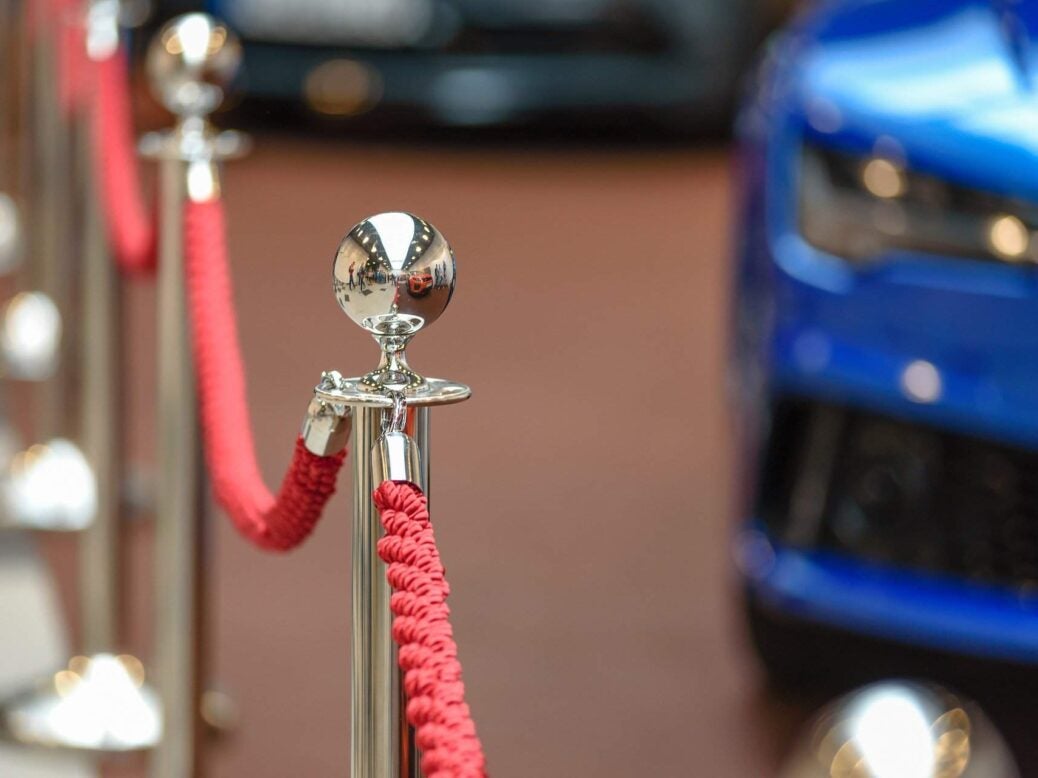 A fashion model turned sociology professor reveals the inner workings of the VIP nightclub scene
Very Important People
Status and Beauty in the Global Party Circuit
By Ashley Mears, (Princeton University Press, £25)
The Potlach was a ritual feast at which Native Americans of the Northwest Pacific gave out items of value to celebrate their own status, and to confer status on other tribal members.
Sometimes it would involve deliberately destroying items of great worth. From 1885 to 1951, potlatches were banned by the Canadian authorities because they were seen as contrary to the Christian capitalist values of capital accumulation in God's service.
The modern equivalent of the potlatch takes place in VIP nightclubs and involves high-spending 'whales', or 'bottle clients', competing to buy ever more expensive bottles of champagne for sharing with male friends and sexually desirable 'girls', usually models, who are provided by specialist promoters, who in turn are paid fees by the nightclub owners.
'It takes an enormous amount of labour to pull o a successful potlatch,' writes Ashley Mears, a former model who is now a professor of sociology at Boston University. 'Like any organized social form, the potlatch is a collective ritual that unfolds in carefully scripted situations; it is constituted by a shared culture of excess and the collective valorisation of waste.'
Mears sets herself the not uncomplicated task of combining a gossipy exposé of the VIP nightclub world and the complex service economy which underpins it, with an earnest sociological analysis of its structures, tropes, and rituals. She pulls this o with admirable aplomb.
It must have been tricky justifying her project to fellow academics as something more than a licence for hedonism – but just as being a bottle girl means paying for hospitality with 'embodied and emotional labours', so it is that researching this book must have been emotionally draining.
Through all those nights in New York and Miami, the Hamptons, Cannes and Saint-Tropez, Mears would often dash to the ladies', not to ingest another line of coke but to hurriedly type notes of conversations on her phone.
Over an 18-month period she went out with promoters on 100 different nights in 17 different clubs in New York. The burden of expenses was obviated by the 'comping' culture of the clubs, since she could pass as a slightly older 'girl'. In an ideal VIP club scenario, a couple of whales will face off and egg each other on to buy more and more expensive bottles of champagne.
Mears quotes one Hong Kong club owner as saying: 'Those guys, they want to show off. I always say the club is a boxing ring. You get them in so they can do this' – he flexed his biceps. The same club owner would shine a flashlight on the forehead of a whale when he paid the bill at the end of the night.
Sometimes these pissing contests are trailed in advance; other times they degenerate into open warfare, as with the confetti-like shards of glass which resulted from a bottle fight between Chris Brown and Drake at a New York club in 2012.
Gifting bottles to other tables is commonplace and is often reciprocated. Bottle trains (buying a large number of bottles at once) are often recognised with special lighting effects and the DJ playing a particular track. Interestingly, the bulk of the clubs' profits comes not from the whales, but from the aspirational lesser players, the parties of investment bankers and real estate salesmen: 'Unlike celebrities and higher-status VIPs, these men always pay.'
Mears is fascinating about 'face control', whereby doormen refuse entry to (female) 'fatties' or 'elves', while welcoming whales with a passing resemblance to Shrek; and 'velvet rope racism', whereby, in order to maintain the general whiteness of the clientele, there is a rule of one brown person in for every one who leaves.
The rule will be bent, however, if a rapper arrives with a retinue of models in tow. But what of the motivation of the bottle clients? The most notorious of these, until he became an international fugitive and vanished into the maw of the People's Republic of China, was Jho Low, the Malaysian-Chinese businessman who is accused of a $4.5 billion fraud.
Low once spent $2.6 million with his brother on a single night in a club in Saint-Tropez. Following the French social theorist Pierre Bourdieu, sociologists have paid so much attention to the concept of cultural capital, says Mears, that they have lost sight of what Thorstein Veblen, coiner of the phrase 'conspicuous consumption', called 'pecuniary might'.
Sheer 'economic domination', the term Mears prefers, can be as good a strategy to compete for recognition as the amassing of an art collection or high-profile philanthropy. And champagne potlatches 'celebrate money in its pure, unconverted form: that is, money as economic domination'.
The champagne potlatch, Mears argues, 'gestures… toward transformations in the lifeworld of the globally mobile elite. The VIP club has emerged in a time of both the democratisation and globalisation of extreme wealth.'
Unlike the celebrity nightclubs of mid-20th-century café society, let alone the gentlemen's clubs of Georgian London, where a certain social cachet was a requisite for admission, the VIP clubs were designed for citizens of nowhere – 'anyone with an Amex Black Card'.
Perhaps the most sympathetic characters here are the promoters, hoping to use their networking skills as leverage to one day become club owners themselves, or brokers of business deals in other spheres. Although most of these would-be Gatsbys fail to make the grade, the most successful are valued as niche service-providers to the super-rich, though several rungs further down the ladder than wealth managers and divorce lawyers.
'The VIP scene reveals dynamics of value creation in the modern experience economy, in which an extremely wealthy minority benefit from, and take pleasure in, the emotional and aesthetic labor of women and marginalized men,' Mears concludes.
'It is "ridiculous", promoters and their rich clients agreed, that thousands of dollars of champagne are shaken and sprayed into the air, and yet, to the very important people in that carefully orchestrated moment, it feels perfectly right.
Very Important People is out now and available to buy here
Read more
'There was not a moment of the day when it was not possible to find The Golden Girls'- An ode to the TV repeat
With Aya, Chelsy Davy plans to create an African luxury lifestyle brand