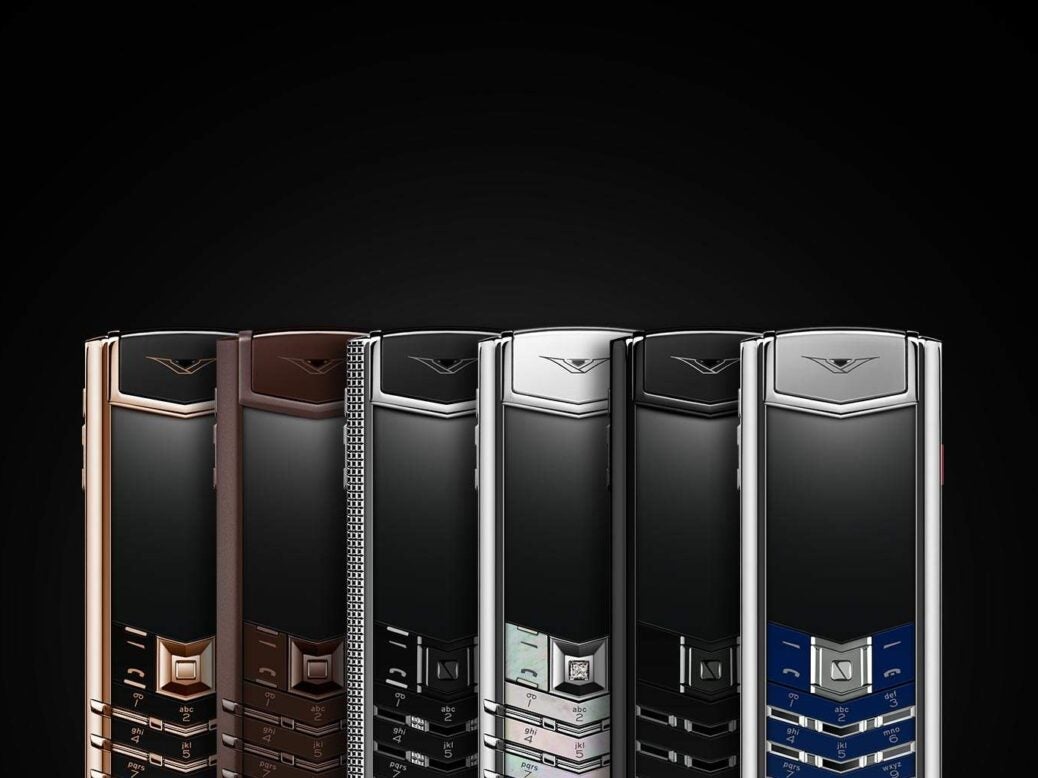 Luxury phone manufacturer and retailer Vertu, which shut down its UK manufacturing operations in July, is auctioning off its back catalogue of phones. The collection is listed on Bid Spotter, and is made up of 105 phones from the Vertu museum, with devices dating from 2002 models to 2015 ones. Bidding starts at £20,000.
The collection includes its premium phones from the Signature, Constellation & Ascent Rang with devices finished in 18-karat gold, titanium, and stainless steel, while the rest are set with diamonds and other precious stones.
One of the luxury phone maker's Signature handset, which was launched at £14,500, was sold at the auction for £11,200. Other handsets like the Clous De Paris Red Gold Signature phone, that was encrusted in jewels and 18-karat gold, sold for over £35,600.
Some handsets that were previously sold for £23,000, offered 24/7 concierge services as part of the handset's price.
The auctioneer, G J Wisdom & Co, says the phones are a mix of concept models to fully functional ones, so some are not operational. The owner of Vertu failed to rescue the company from bankruptcy after offering to pay creditors just £1.9 million of the firm's £128 million debt.