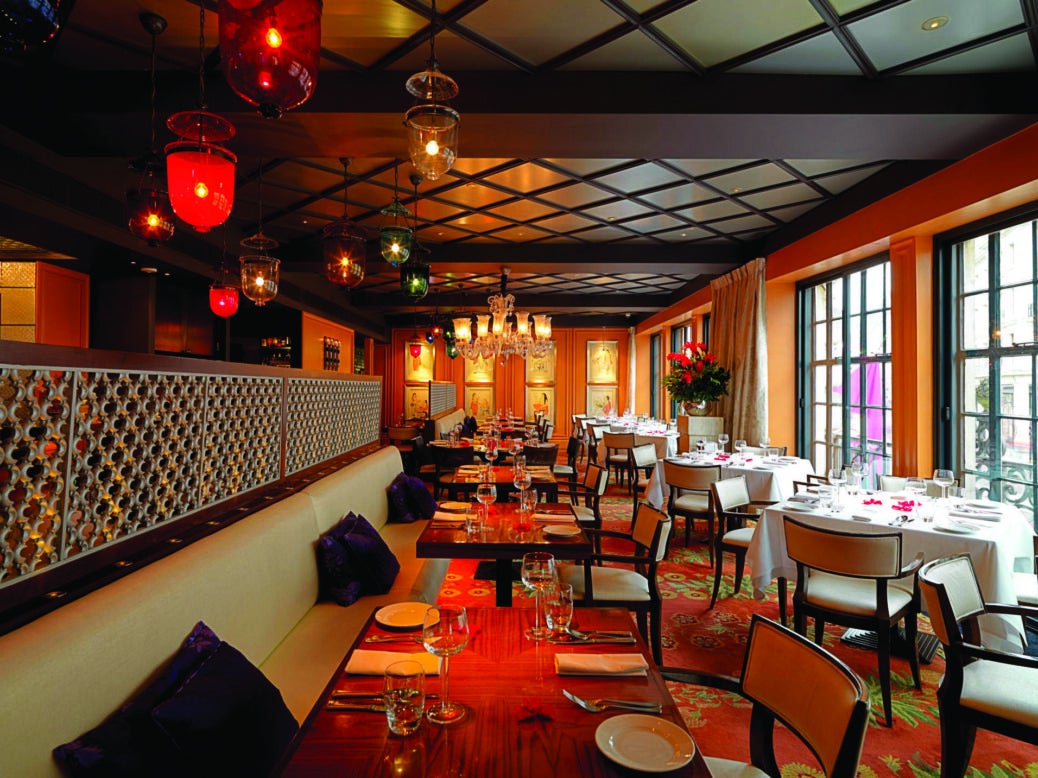 Regent Street's Veeraswamy has the food to match its sumptuous history, writes George Eaton
In the UK, Indian cuisine is indelibly associated with the West Midlands and Brick Lane. But the oldest surviving restaurant, against expectations, is to be found through a secluded entrance on Regent Street.
Veeraswamy, which was opened in 1926 – the year of the Queen's birth – by the great-grandson of an English army general and an Indian Mughal princess, was not Britain's first curry house (that honour went to the Hindoostane Coffee House in 1810).
But it was the first to cater for a high-end audience, including Winston Churchill, King Gustav VI of Sweden and Jawaharlal Nehru. Indeed, such was Prince Axel of Denmark's appreciation of his meal that he reputedly sent a barrel of Carlsberg to the restaurant every year thereafter (thus inaugurating the tradition of beer and curry).
Today, having belatedly acquired its first Michelin star in 2016, Veeraswamy is once more associated with refinement. After several lost decades, it was acquired in 1997 by the Real Indian Food Company (the owner of Chutney Mary and the Michelin-starred Amaya), which restored the luxurious, Maharajah inspired decor of the 1920s.
The food is no less alluring. Veeraswamy's quality is immediately apparent, from starters including tandoori wild tiger prawns with coriander, mint and chili, and smoked chicken tikka with garam masala and mace. As for the main course, the taste of the Kashmiri rogan josh, consisting of Welsh lamb knuckles, sun dried spices, saffron and cockscomb flower, lingered pleasurably on long after I departed.
More hardy souls may prefer the Goan roast duck vindaloo. A speciality bread basket (including masala chilli naan), aged basmati rice and spinach and garlic saag proved the ideal complements. An ideal Indian should never leave one craving dessert, but the fruit jellies and sugarfree sorbets were happily unobtrusive. Opulent but unpretentious, elegant but welcoming, Veeraswamy is a true haven in the frenetic West End. Far from outstaying its welcome, Britain's oldest Indian is now tussling for the title of its best.
George Eaton is joint deputy editor of the New Statesman