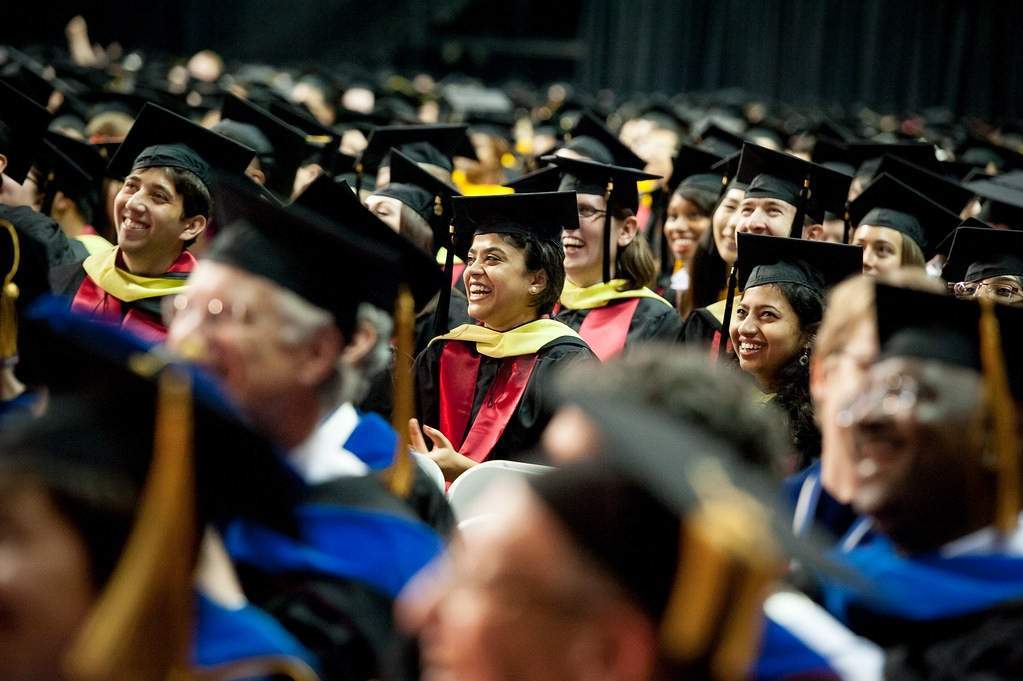 Numbers control everything in our lives, but few digits inspire such strong emotions as those that determine university places, writes Spear's columnist Alessandro Tomé
Numbers are emotional. They rank right up there on the 'emotion chart' with birth and death and possibly marriage and divorce. The time of a child's birth, or the date etched on your wedding ring – those numbers will bring that feeling back.
Whatever stage of life you are in, numbers are pervasive, emotional things. And their emotional grip on us becomes starkly clear when it impacts those close to us.
The Blond Twins – Lagger and Preener – are reaching the apotheosis of their early student lives. Final exams and university applications have been upon us for several months, yet it is just now that I really feel it, because suddenly numbers become really prevalent.
For years, I have looked at school reports in a semi-distracted way. Not for my lack of love for them, but for desperately trying not to put them under my own displaced pressure for success, combined with a lack of understanding of the local system, which fools you into a sense of relative emotional tranquillity through the subterfuge of letters replacing numbers.
The ABCs of education
As and Bs and Cs sound a lot less ominous, and while I think it does help them navigate the early years through to GCSEs, it ill prepares them for future realities of life, starting with finals – if you take proper finals in the form of the International Baccalaureate (IB), that is. Not that semblance of an examination called A-levels, where you pick your three lucky-dip subjects – dancing, or maybe cooking – and get some good 'letters' to enter the many 'all right' universities that will have you.
For the rest of your lives, however, numbers will try to rule you. Your boss won't give you a C or B, he will hire you, fire you or give you a raise – all of which involve numbered forms and numbers on those forms which will give you strong feelings.
This is where the IB is valuably harsh training for the next adventure. Predicted grades determine much of your likely university options, with 45 being the perfect score. Approximately 250 people globally will achieve it – 0.15 per cent of applicants. In the Blond Twins' school, 5 per cent of the year have such a prediction, though a much lower percentage achieved an actual 44 or 45 in their mocks. One of the Blond Twins is one of them, and he clearly and thankfully dipped deeper into Angel Wife's gene pool while the other did more so in mine (he's incredibly good looking!).
Suddenly numbers went all emotional on me. What an achievement, what pride and what delight. And most of all, university was going to be a cinch. He would pick from a raft of the best and greatest both here and in the US, who would fight over him. He would happily go wherever made him tick, subject to me adding up my numbers of course, at least in terms of the extravagant US fees. And surely Granny would also get all fervent
with his numbers and help with mine and support him too.
Emotions and numerals
Applications went in – limited in the UK, unlimited in the US – and another emotional numbers game started. How many tutors, advisers and counsellors can you get – and that is just for the UK. The US is a different ball game altogether. You need bigger numbers of everything – not just tutors and shrinks, but most of all in your bank, as was finally publicly exposed recently. Most of its surreptitiously corrupt application system is still in play, however, so the universities can afford to compete with each other for the top professors, but thankfully also to provide means-blind education in many cases, which is an excellent thing. Therefore, the system still promotes profoundly wealthy students, ideally with legacy (other family members), over better ones who may not contribute hugely financially. The numbers have it. Or rather have us by the soul-stirring short and etc…
And so, with a predicted 45 IB and above 1,400 SAT and all the heightened feelings these numbers gave us, we all crashed and burned emotionally when it didn't deliver the expected outcomes. The numbers gave us joy and now despair, elation and now frustration. Helplessness. Jealousy. Mystery. And all this yo-yo ride from just a few little numbers. Who would have believed it? Or was it because humans had interfered with the meaning of numbers?
Gratefully, it turns out he got into a top five school both here and the US who found his numbers more important than mine. But most of all because he is an exceptional young man. Numbers are emotional because we have given them such significant importance in our lives that somehow memories and experiences become attached to them.
Photo credit: Maryland GovPics @Flickr
Alessandro Tomé writes for Spear's 
This article first appeared in issue 69 of Spear's magazine, available on newsstands now. Click here to buy and subscribe.
Read more: