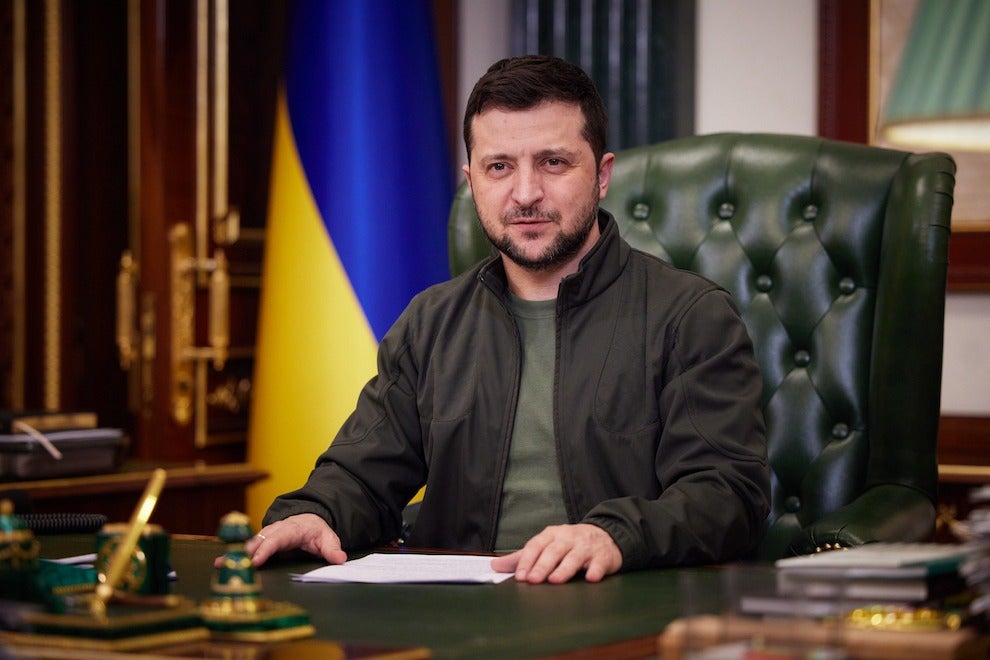 The Ukraine crisis has set in motion the great geostrategic pivot of 2022, with no nation escaping its effects, writes Robert Amsterdam, former counsel to Mikhail Khodorkovsky and founder of Amsterdam & Partners LLP
There are decades when nothing happens, and there are weeks when decades happen.' That's a quote which is commonly (albeit incorrectly) attributed to Vladimir Lenin, and it certainly applies brilliantly to the first quarter of 2022, when Russia decided to shock the world and go to war against Ukraine.
The speed with which events are continually developing makes any short-term analysis rather precarious and self-defeating. Instead, I am concerned by a number of broad long-term implications for the global world order. We are witnessing the dawn of a great geostrategic pivot, a realignment of global interests and a reassessment of how the 'rules-based order' works.
As the seminal Indian diplomat Shivshankar Menon argued in a brilliant book published last year, much of what we are witnessing is the result of us being between world orders. And we are doing so in a moment with diminished capacity for governance and diplomacy, as forces of globalisation and urbanisation have produced profound class and tribal anxiety across societies.
The first takeaway I would highlight is that informational asymmetry presents a unique challenge. This was a war that was not supposed to happen; where there was evidently a gap between the West's evaluation of risks, costs and interests and Vladimir Putin's evaluation of the same. This was a war which shattered a number of principles of international relations theory – despite Russia being the world's largest exporter of oil and wheat, deeply enmeshed in global supply chains and with the European Union as its largest trading partner, these interdependencies did not have the primacy we assumed they would in the Kremlin's decision-making.
Secondly, Putin has achieved the impossible by uniting the West under a common purpose in response to the war. In a 27 February speech to the Bundestag, Chancellor Olaf Scholz summarily reversed a quarter-century of German foreign policy, sending significant military aid to Kyiv, tripling defence spending above 2 per cent of GDP, and halting the Nord Stream 2 pipeline project.
Thirdly, the war has changed the calculus for other global points of tension. Beijing, having seen the extraordinary costs being imposed against Moscow, is going to have to reassess its posture towards Taiwan. In March, an official US delegation held 'cordial' meetings with Venezuelan president Nicolas Maduro in Caracas to discuss easing sanctions. Efforts to restore the nuclear agreement with Iran have advanced despite Russia's efforts to keep Tehran's oil off global markets. Turkey has revitalised its standing with Nato and the US, and the Middle East is showing greater resiliency and stability.
As many readers know, I have a long and abiding interest in Russia. I served as counsel for a period of time to Mikhail Khodorkovsky, once Russia's richest individual who later became a political prisoner and who has tirelessly campaigned for democracy and human rights. It was a landmark case in which the wealth of oligarchs was partly captured by the state, and more precisely, by Putin himself. But it was also a case where the West failed to listen, failed to the see the impact of its own complicit involvement, and sowed the seeds for what would eventually come in 2022.
Right now there's a bloodlust to capture any and all Russian wealth, regardless of its connection to the Kremlin. The media wants to run headlines with photos of seized yachts, jets and football clubs, framing it as a justified response to the atrocities in the East. But the blanket persecution of a class and nationality without due process in many ways plays right into Putin's hands, suiting his goals perfectly.
Yes, the priority above all must be peace — we must save Ukraine and protect Europe, and every lever of influence should be under consideration. But why should it only be Russians who are targeted? Where are all the bankers who profited handsomely from the initial public offering of Rosneft, a company whose value was nearly totally derived from stolen assets? Where are the Conservative elites who were happy to fundraise with no questions asked? Why is there not a seizure of property against former German chancellor Gerhard Schröder, who used the influence of his former office in service of his master?
Overall we are risking the creation of an unbridgeable reservoir of resentment among the next several generations of Russia's best and brightest – and it was exactly this same profound resentment which gave rise to Putin in the first place. This is a nation of 145 million souls who we are going to have to live with and rebuild relations with for a sustainable future. And I think right now, we could be doing a much better job separating the citizens from the monstrous leviathan created inside the Kremlin.
Photo by Ukrainian Presidency / Handout/Anadolu Agency via Getty Images