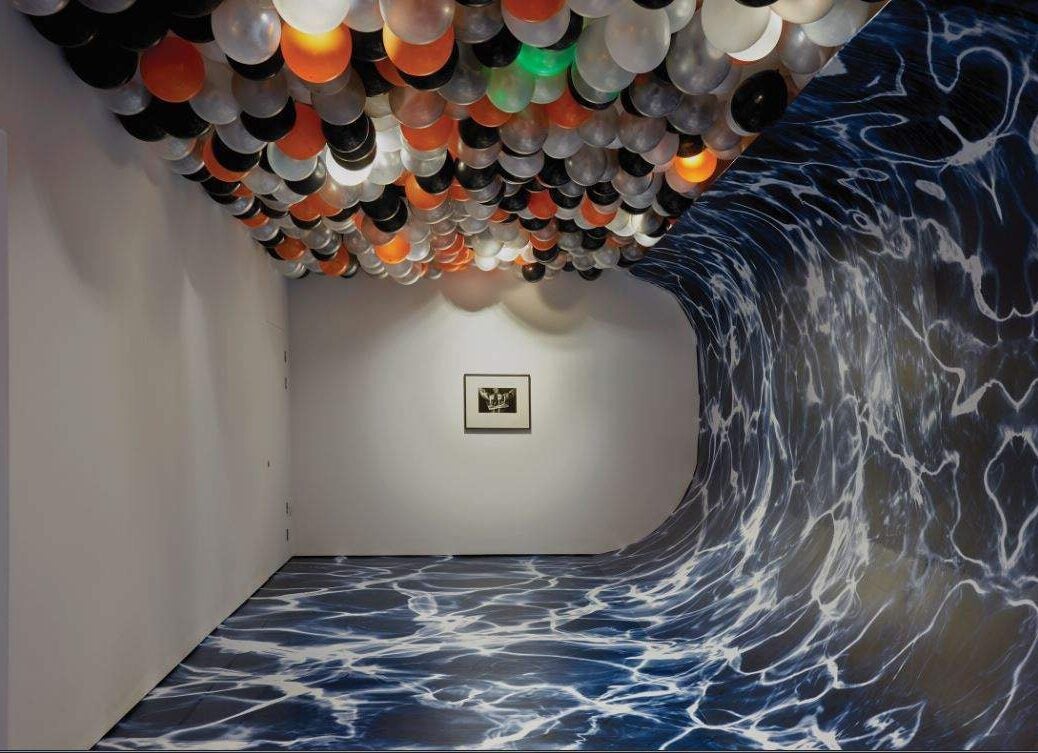 Interdisciplinary artist Evan Ifekoya is being hailed as an emerging force in contemporary art in new art prize set up by private bank Kleinwort Hambros, reports Arun Kakar
London-based Interdisciplinary artist Evan Ifekoya took home the inaugural £15,000 Kleinwort Hambros Emerging Artist Prize, praised by judges for the creative originality and urgency of her output.
Nominated by independent experts from the UK contemporary art scene, Nigerian-born Ifekoya was one of five finalists aged up to 35 judged to have 'made an original artistic contribution in painting, photography, sculpture, digital, installation art, drawing and video'. The £15,000 prize from Kleinwort Hambros, was set up to 'help the artist build a sustainable practice'. In its announcement it said that the artist's work is 'influenced by music, notably by music videos and the nightclub scene […] through performance, installation, video and sound.'
Receiving the award, Ifekoya, 30, said: 'Winning this award has come as a huge surprise and honour. I'm grateful to Melanie Keen for the nomination and continued support of my work. 'Thank you to the judges for believing in my voice and deciding it worthy of investing in.'
Ifekoya  was selected for the top prize from a jury comprising Hans-Ulrich Obrist, director of the Serpentine Gallery, Clare Lilley, director of the Yorkshire Sculpture Park, Andrew Nairne, director of Kettle's Yard at the University of Cambridge, Fiona Bradley, director of the Fruitmarket Gallery and Aurelie Deplus, head of Contemporary Art Sponsorship at Societe Generale.
Exploring themes issues of gender, community and identity through complex art installations, performance, sound and video work; Ifekoya was announced at an exclusive gala dinner last month.
The artist, who studied New Media at Winchester School of Art before taking an MA in Contemporary Art Practice from the Royal College of Art, London, added: 'The biggest thanks goes to [Kleinwort Hambros] for providing this incredibly important prize.  I'm looking forward to putting this money towards building a sustainable practice.
'To be sitting in a room with peers I respect and admire, Larry Achiampong, Freya Dooley and Joy Labinjo to name a few, helps me know that we are all part of a really special moment in time.'
Other finalists selected included Larry Achiampong, Rebecca Ackroyd, Evan Ifekoya, Liam Crichton and Freya Dooley.
Commenting on the announcement, Kleinwort Hambros head of private banking Paul Kearney said: 'We are thrilled to reveal Evan as the winner of our first UK contemporary art award. All the finalists were of a very high calibre, but Evan's work stood out to the jury for its originality and dynamic practice that encompasses video, installation, sound and live performance
'Along with our parent company, Societe Generale, who has been an active patron of Contemporary Art for over 20 years, we recognise the importance of supporting and raising visibility for up and coming artists at this critical stage.
'We are therefore delighted to have been able to create this platform for an emerging artist on a nationwide basis.'
Arun Kakar writes for Spear's