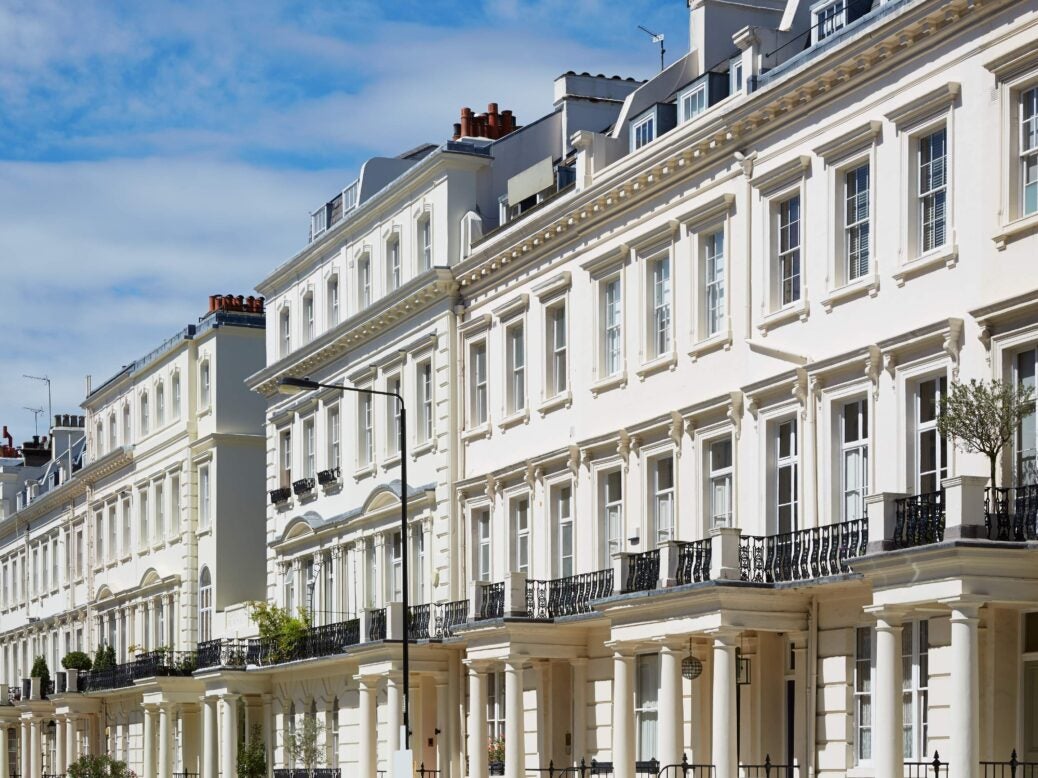 In order to design and manage a super-prime residency involves an understanding of UHNW expectations, writes Dean Main
London's top super-prime city status is having a visible impact on the design, interior trends and management of the capital's new-build luxury properties.
As a direct consequence, developers are increasingly seeking the advice of industry experts for insight into their buyer's demands and lifestyle priorities – and this goes well beyond simply planning extra-sized parking spaces to cater for oversized vehicles.
In order to design and manage a super-prime status residency, its necessary to comprehensively understand what the homeowners expect.
Upfront knowledge is crucial to the success of the end product and requires an in-depth understanding of global cultures and lifestyle trends.
The question of how much time these buyers spend in their London homes is one that is frequently debated and has attracted much controversy over recent years.
At the same time as the London Mayor, Sadiq Khan commissioned the LSE to research the habits of foreign buyers, my company Rhodium commissioned similar research to tackle the misconceptions and sentiment towards London super prime residential property ownership.
The research findings highlight the significant impact and contribution that UHNW purchasers contribute towards our economy and provide insight into the various nationalities that make up our portfolio, especially the percentage of British owners.
In addition, the data completely negated the 'lights out London' argument.
At the time of the research (2017), the super-prime properties in our central London $5bn portfolio* were occupied for over six months of the year.
It also showed that lifestyle and personal security were the most important features in determining where UHNWIs purchase a property and identified that an owner of a property worth £5 – £15 million spends £2.7 million per year.
For properties over £15 million, the figure increases to £4.6 million. This includes outgoings like staff costs of £325,000 per annum, £2.7 million on interiors and art, and £500,000 on jewellery and watches.
So, with a contract period running up to 36 months and around 200 stages, true development consultancy is defined by a comprehensive knowledge of the complexities and the challenges of planning for super-prime residences.
Typically this will need to start at the conceptual stage through to advising on designs, facilities, and finishes.
For example, the growing trend for wellness in our homes continues to greatly influence planning and design, as buyers favour smaller, private work-out rooms, and spas are extended to incorporate relaxation spaces.
There are also rooms with a deliberate lack of audiovisual gadgets and technology. Acknowledging the link between nature and wellness, communal landscaping has become a prominent and important part of many current schemes and those still in planning.
Reflecting the business requirements of these wealthy residents, there is continued demand for dedicated areas for managed office space, where residents have access to private zones outside their own apartments to facilitate meetings or work peacefully alone, and for rooms to host professional events.
Concierge is standard in any prime development, but what these residents require is service at a far superior level. The back-of-house systems developed through experience are what support the concierge in delivering the service that globally-located residents expect.
The complex machinery needs to look effortless and elegant.
On a practical level these residents require highly trained cleaning, maintenance and property management professionals, who have been expertly recruited form the luxury hospitality industry.
They know how to look after the specialist technology and finishes, the fine materials and artwork found in some of the world's most beautiful homes.  Our residence's managers ensure that everything has been thought of, down to the finest of detail.
This is the kind of high-level service that ensures the super-prime resident can leave their home safe in the knowledge that they are being looked after.
Dean Main is founder of Rhodium luxury residence management.
Rhodium's current portfolio extends to 40 buildings across Prime Central London with a combined value of £10 billion