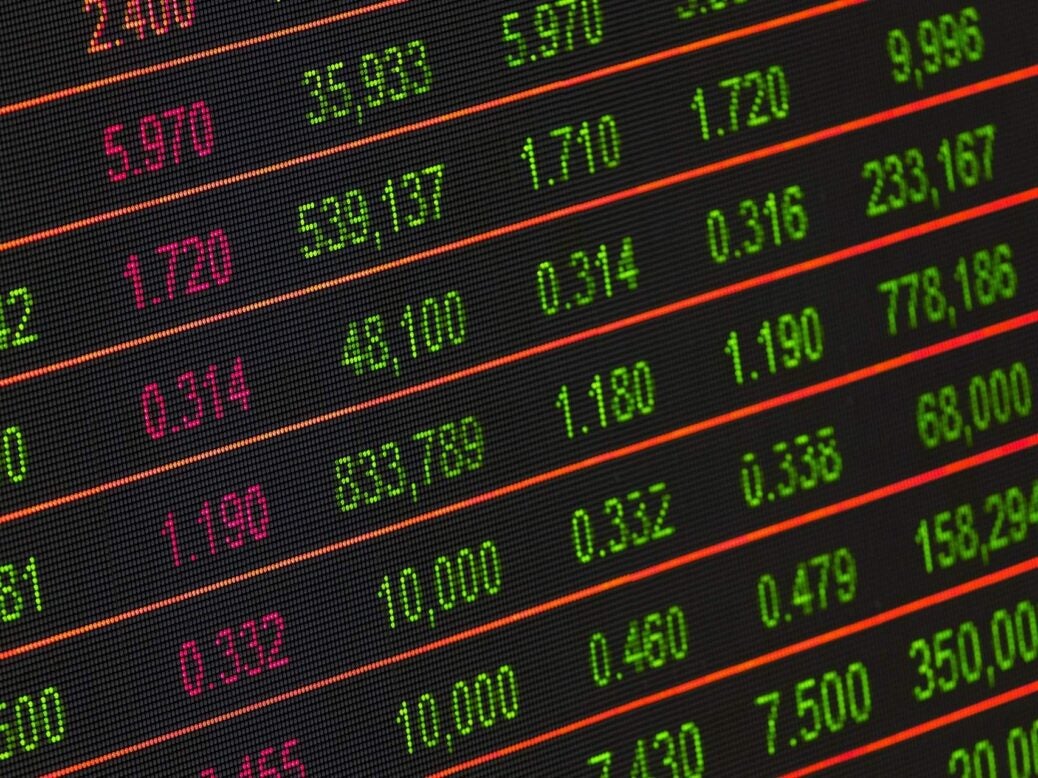 The bank's chief investment officer offered his thoughts ahead of a crucial Q3
The liquidity of central banks, fears of a second coronavirus wave, and the upcoming US election are the 'three evolving narratives' facing markets, UBS's chief investment officer has said.
Mark Haefele, the chief investment officer for the bank's global wealth management arm, said that while the headlines are dominated by fears of a second wave of coronavirus and the upcoming US election, the way that the US federal bank will act over the coming months is 'the story that will endure over the medium term'.
'The naked truth is that the Federal Reserve has never been more explicit with its intentions,' said Haefele. 'It is not focused on the theoretical, long-term political or economic consequences of its drive to loosen financial conditions.'
The Fed has expanded its balance sheet by almost 75 per cent to $7 trillion in the space of three months, and it recently said it will begin to buy corporate bonds via an emergency programme. UBS's central scenario, expects a six per cent upside for US stocks as a result of excess liquidity supporting 'expansion of equity multiples'.
Despite fears of a second wave, Haefele said that upticks in virus numbers – as seen in states such as Arizona and Texas – have been small in relation to the capacity of healthcare systems. He noted also that governments including the US have explicitly stated that they will not implement a renewed national lockdown and that such fears of a second wave have so far not produced evidence of a negative consumer response. As well as this, progress on vaccines and therapeutics continues to be made.
The US election will become more significant as the November vote approaches, Haefele said.  With polls suggesting that this year's race will be close, coupled with the 'severe' economic effects caused by the coronavirus pandemic, policy platforms have yet to be defined.
'The election has the potential to add volatility to markets if investors tell themselves a "fear" story—either that a blue-wave Democratic victory leads to higher taxes, tighter regulation, and antitrust action against big tech, or that President Trump campaigns and wins on a renewed anti-China platform,' he noted.
The bank claims that a seven per cent rise in the corporate tax rate to 28 per cent would reduce S&P 500 earnings by around five per cent. But it notes that a Biden administration would allocate these funds into spending on climate, healthcare, infrastructure as well as other policy initiatives.
However, Haefele warned that positioning for a particular result in November's poll is 'inadvisable' given the uncertainty of these outcomes. 'What is clear is that the US election story weaves itself into the Fed story,' he added. 'To ward off the impression of political bias, the Fed is not likely to withdraw monetary stimulus this close to the election.'
Read more
This wealth management firm wants a 'completely different rulebook' for capitalism
Pictet predicts 'reverse square route' for US and 'long U' for global recovery
HSBC: These are the questions family businesses need to ask themselves now