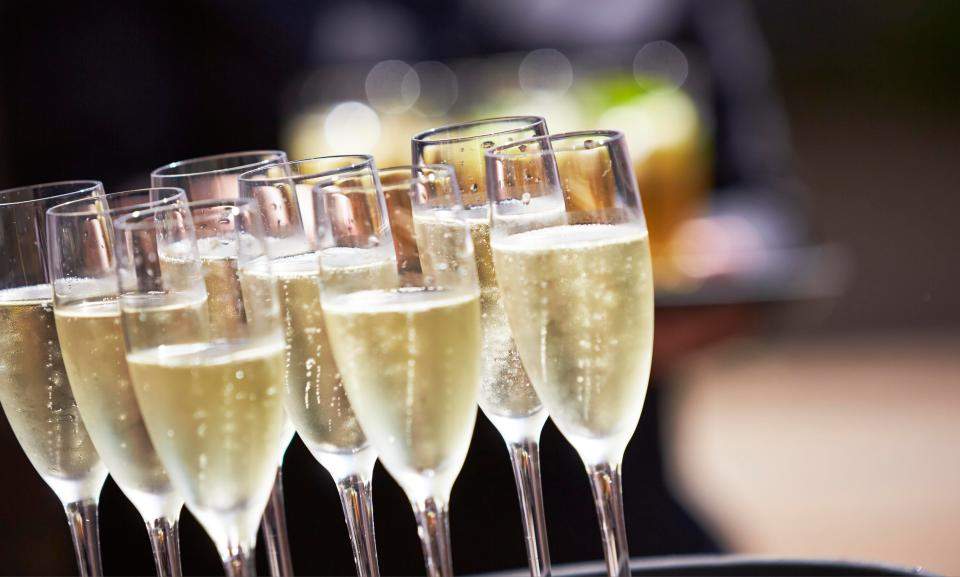 Marco Pierre White is wrong: English sparkling wine is not just for numpties, writes Jonathan Ray
The one-time enfant terrible of the restaurant scene, Marco Pierre White, recently caused something of a stir by declaring that only a numpty would buy English sparkling wine. Well, if that's the case, I'm an out and proud numpty and I know I'm not alone. 'I'm Spartacus! I'm Spartacus!'
'English wine is nonsense,' said White. 'They are over-priced and not very good. The French make the best wine. The English just play at it. Just because something is English does not necessarily mean it is good.'
Phooey. Just because something is English does not necessarily mean it is bad. Or, as my old friend Peter Hall, who makes a glorious sparkling wine at Breaky Bottom in East Sussex, once said to me in only a very slightly different context: 'Just because French girls are pretty, it doesn't mean that English ones aren't.'
And how patronising of White to suggest that such world-class sparkling wine producers as Ambriel, Breaky Bottom, Chapel Down, Coates & Seely, Gusbourne, Herbert Hall, Nyetimber, Ridgeview and so on are 'playing' at making wine. What cheek!
Perhaps now that White, a greatly fêted cook back in the day, is less un enfant and more un homme d'âge moyen, he's simply trying to stir things up a bit in order to get some attention for his new restaurant in, er, Plymouth I think it was. Or perhaps now that he's reduced to the ignominy of flogging Knorr stock cubes on the telly he's simply too distracted to taste fine English fizz.
Well, more fool him, for the best English sparkling wines are fabulous. They might not bear the magic name of champagne, but they can tease and delight you just as charmingly. The climate is spot on (they say it's as warm in southern England as it was in Champagne 20 years ago); the chalky soil of southern England is ideal; the know-how and technology is first-rate with the industry no longer the preserve of passionate amateurs; there's plenty of investment and modern equipment and – crucially – producers are now growing the perfect grapes for fine fizz in Chardonnay, Pinot Noir and Pinot Meunier.
And it has all happened so quickly – clearly too quickly for White, who seems unaware of the revolution that has taken place. There are now more than 500 commercial vineyards in the UK, with around 135 wineries producing just over 5 million bottles a year, two thirds of which are sparkling wine. And in the past 15 years English fizz has won nine trophies for best international sparkling wine and six trophies for best sparkling rosé in global competitions, better than any other country/wine region.
Our native wines have never been better, and even though Marco Pierre White can't see this, our neighbours in Champagne can. After all, why else would Champagne Taittinger have invested recently in a vineyard at Chilham near Canterbury?
Drink More Fizz! by Jonathan Ray has just been published by Quadrille